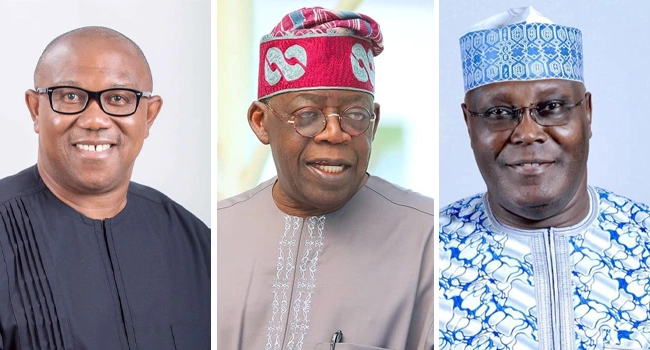 Apathy, sympathy votes imminent as confusion, anger reign unabated
Value of CBN policy not worth masses' pain – Northern Elders Forum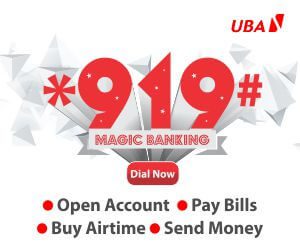 BY TIMOTHY AGBOR, BENEDICT NWACHUKWU, AGNES NWORIE, MAYOWA SAMUEL AND BRIGHT JACOB
Unless something concrete is done urgently to stem the prevailing confusion in the nation and ameliorate the suffering of Nigerians, the current administration of President Muhammadu Buhari may go down in history as the worst administration in the history of Nigeria's democracy, investigations by The Point have shown.
Those who spoke with our correspondents in separate interviews argued that the Federal Government might be marketing an otherwise good policy with underlying vendetta against certain targets, while causing the poor majority untold hardship.
According to them, it is unthinkable that the President, who many had seen as the saviour of the poor is being misled against this bracket by those who are either not sound economists or not economists at all.
Some chieftains of the main opposition Peoples Democratic Party in the North said, though it could not be confirmed that the President and those referred to as the cabal were working against the presidential candidate of the All Progressives Congress, Asiwaju Bola Tinubu, the pain, anguish, deaths associated with the Naira redesign and cash swap crisis across the country, could sway sympathy votes in favour of Tinubu.
"I see some of our people going on Television and even releasing statements until recently, backing this ill-timed, elitist naira redesign, in a nation with a very high unbanked population figure, and I shake my head. How can we be playing politics with people's lives, knowing well that the Central Bank of Nigeria did not think this through. What we have seen here, if anyone would tell you the truth, is that the northern leaders that are loyal to Tinubu have somehow been able to convince their followers that Tinubu and his people are fighting for them; they are seriously against this government but not against Tinubu.
"Their belief is that once he (Tinubu) wins, their suffering would be over. On the other hand, our own candidate allowed himself to be carried away by promises from the other camp. He goofed, and so they are associating him with Buhari's failure, with the cabals and the CBN Governor. It may not be about vote buying but protest votes and it may not be in our favour," a sitting member of the House of Representatives told our correspondent in confidence.
However, some others were of the opinion that the electorate might embark on a protest vote against the ruling APC and its candidates at various levels.
"THEIR BELIEF IS THAT ONCE HE (TINUBU) WINS, THEIR SUFFERING WILL BE OVER. ON THE OTHER HAND, OUR OWN CANDIDATE ALLOWED HIMSELF TO BE CARRIED AWAY BY PROMISES FROM THE OTHER CAMP. HE GOOFED, AND SO THEY ARE ASSOCIATING HIM WITH BUHARI'S FAILURE, WITH THE CABALS AND THE CBN GOVERNOR. IT MAY NOT BE ABOUT VOTE BUYING BUT PROTEST VOTES AND IT MAY NOT BE IN OUR FAVOUR"
Some stakeholders across the country also noted that should the naira and fuel scarcity persist into the polls, voters might be discouraged from participating in the electoral exercise.
A political scientist, Mojeed Animashaun, in an interview with The Point, asked Nigerians to give the electoral umpire and government the benefit of the doubt that the polls would hold as stated, stressing that there might be low turnout at polls if the fuel and naira scarcity was not addressed at least three days to the presidential election.
He said, "Nigerians are hurting from the prevailing situation in the country. There are certainly doubts and fears in the minds of many concerning the coming election, but I think we should just give the government and INEC the benefit of the doubt that they will live up to their promises.
INEC has consistently told us that despite the organised attacks on its facilities and staff, it is committed to delivering a free, fair, and credible election. The Federal Government has also come out to say that it will deploy everything within its means to ensure that the elections are held. "So, we want to give them the benefit of the doubt that they will live up to their promises; we will say the elections will hold as planned. But very few Nigerians would be convinced by the assurances of both the Federal Government and INEC because as we speak, the national mood does not support the fact that the election will be held.
We have less than one week until the election and there is chaos in the land due to the scarcity of cash and fuel. So, if people cannot see both assurances in the next three days, if the elections hold, we may likely have an unprecedented low voter turnout. People may decide to boycott the election as a reflection and manifestation of their frustration."
While pointing out that there might be a protest vote against the ruling party and its candidates at both national and state levels, the university lecturer noted that the APC had not done enough to assuage the pains the citizens were going through.
Another analyst, Kanmi Ademiluyi, said the election was being threatened on a daily basis, adding that the current crises would prompt voters to vote against bad governance and correct their situation. He said, "The election is being threatened on a daily basis.
This country is facing an existential threat. The charades that are going on in all these political parties, not just the APC, give one the impression that though the election is barely a week away, these politicians are not ready for governance. A country that is facing technical insolvency, that could be bankrupt by any known definition of bankruptcy by October or November, such a country should be having political discourses of much more elevated nature than what we are seeing.
"What we are seeing is a disgrace and I think that those who have PVCs should use it because it is now clear that whoever wins this election, this country would be likely ruled by non-decisive bigots who are going to take brutal and unpopular decisions within the next few hours. If these crises don't worry anybody and motivate them to use their PVC correctly, then I don't know what anybody can do about it."
"I HOPE PEOPLE WOULD TURN DOWN ANY OFFER FROM POLITICIANS FOR THEIR VOTES. THEY SHOULD COME OUT AND VOTE NO MATTER WHAT THEY ARE GOING THROUGH. 43.1 PER CENT IN 2015 WAS THE HIGHEST WE HAVE HAD IN VOTERS' TURNOUT. I HOPE THIS CURRENT CHAOS WILL NOT MAKE IT WORSE. VOTE SELLING IS A METHOD OF IMPOVERISHING YOU. WHEN YOU VOTE, THINK ABOUT YOUR CHILDREN AND"
Advising people against selling their votes, he said, "I hope people would turn down any offer from politicians for their votes. They should come out and vote no matter what they are going through. 43.1 per cent in 2015 was the highest we have had in voters' turnout. I hope this current chaos will not make it worse. Vote selling is a method of impoverishing you. When you vote, think about your children and grandchildren."
'MAKE MONEY AVAILABLE, EASE THE SUFFERING OF NIGERIANS'
A lawyer, Moses Obaditan, urged the Federal Government to make the currency available for the masses before the election so that desperate politicians would not take advantage of the vulnerability of voters to buy their votes. He said, "The election is under threat, but I can tell you that we have a way of doing it in Nigeria. The tougher it comes, the stronger we go out for it.
The money they said is not available, by Wednesday, you will see the money, quote me. By that time, the money stockpiled would have been ready. By that time, it would be time for the money to go. A Professor of Political Economy says, 'Why is it that election is war in Africa?' Because they know that access to power is access to wealth. One of our Senate Presidents said, do you think we come to Lagos to come and watch? I sold my property before coming here. So, when they spend money, they know it's going to bring money. "So, the money will come out and once it comes out, people will smile.
You can see that fuel is gradually coming and I can tell you that by Wednesday and Thursday, money will be out because they know the election is the way to wealth.
The people should just take it easy but then when people are already starved, what do you expect? That's why we are urging the government to ensure that there is enough money in circulation for people to have access to their money so that vote selling and buying won't mar the election when politicians start bringing out the money they have stockpiled. Let's reverse the old currency.

We are already in an economic crisis. Emefiele should go, he doesn't understand the job he has taken. I just hope the government does the needful because people may not come out to vote if this crisis runs into the election." Human Rights lawyer and activist, Ihejirika Emeka, is optimistic that elections will hold and there will be no voter apathy because Nigerians know that their future depends on the outcome of this election.
"Well there is a budget for this election and these people are going to implement the budget. Elections will be held, CBN has met with INEC and they will provide all the necessary logistics. CBN does not provide logistics for the political parties, it's for the parties to do that by themselves.
So, the most important thing is providing logistics for INEC. The CBN will do that and once they do that, INEC will turn up for the election and we will have elections. The CBN will also meet with the security agencies and provide the required money to do the job and the security agencies will provide security and elections will be held. "This time people are coming out to vote no matter what happens.
There will be no apathy at all. People are ready to come out and people will come out. There will be no apathy, anybody hoping that there will be apathy is deceiving himself. Anybody telling you that there will be apathy is lying to himself which is self-deceit. We are on the ground and we're seeing what people are doing, hearing what they are saying, particularly the voters. People are eager to vote because they know that everything, including the survival of the country, depends on this election. Definitely, there will be no voter apathy at all," he noted.
Ihejirika advised politicians and their political parties to move their minds away from the old order, which bordered on ballot box snatching, writing of results, and use of incidence forms to rig elections because INEC's preparations had proved that those ugly eras were dead and buried with the introduction of the technology that would make votes count. As expected, General Secretary, SouthWest PDP, Rahman Owokoniran, toed the line of his party. The PDP has hailed to no end the policy introduced by the CBN and endorsed by President Buhari. Owokoniran said, "I don't believe this will cause voter apathy.
This only requires that our people are well educated, that the intention of the government is honest, and that there's no way we'll continue to practise democracy the way we've been doing, where people buy their votes instead of letting politicians understand their pains. That's why they never really thought it wise to take their cases to the people because they've never needed them to win elections. "What the President is doing is great. It might be painful now but anything that is in the best interest of the country has to be painful. We should endure it for a short period before the elections take place. The ultimate gain is something we'll celebrate and we'll forever remember."
He identified the attitude of those who were uncomfortable with the policy as a possible reason for voter apathy. "What will lead to voter apathy is the attitude of those people who are adamant and would want to continue with the same method, those who feel that without rigging or buying votes, they don't stand the chance of winning the election. So, as a result, they've been causing all kinds of pandemonium and crises. What they're doing will necessarily suppress votes because it will make people afraid of coming out. The election is days away but they are already fighting, burning houses, making it difficult for people to do their businesses and they continue to sponsor all kinds of chaos around towns and selected areas of states. I think that's the disconcerting aspect of it. And that may necessarily cause apathy," the PDP chieftain noted.
However, he argued that if the masses could correctly read and understand what was going on, then there won't be any apathy. For the Northern Elders Forum, efforts should be made by the government to find a solution to the difficulties and challenges that are causing public unrest. Spokesman, Northern Elders Forum, Hakeem Baba Ahmed, said, "I don't know if the authorities would be able to salvage the situation but they have to do something. Clearly, something has gone wrong with this policy.
A lot of people are angry hungry and desperate but my hope is that somebody somewhere is paying attention to the feelings of the populace whether they are voters or not. It's not right to put Nigerians through these difficulties, no matter what the value of the policy is. "This war they are fighting within themselves is not good for them.
It shows complete disarray. Key members of the party, including the candidates, are accusing the president of subverting their campaign, governors are suing their own party and the President is insisting on his decision.
This is not the way to approach an election." He, however, expressed hope that there won't be voter apathy, saying, "Our hope is that there will be no voter apathy. Between now and the elections, we hope that the government will find a way to ease some of the difficulties and challenges that appear to be causing a lot of public unrest.
It's certainly not the best environment to conduct an election but we are confident that even with these difficulties, Nigerians will go out and cast their votes. We encourage them, no matter what the challenges are. "I don't know if the authorities would be able to salvage the situation but they have to do something.
Clearly, something has gone wrong with this policy. A lot of people are angry, hungry, and desperate but my hope is that somebody somewhere is paying attention to the feelings of the populace whether they are voters or not.
It's not right to put Nigerians through these difficulties, no matter what the value of the policy is."
'IF NIGERIANS WANT A CHANGE, THEY WILL GO OUT AND VOTE' An APC
chieftain and former Kwara North APC Senatorial District Chairman, Sunday Oyebiyi, argued that notwithstanding the situation on the ground, if the people want a change, they will go out and vote for it. "I know if people really want a change, they will come out and vote for whoever they feel can give them positive change. Definitely, with what is happening, I believe people will come out.
If what is going on is not what the people want, the best thing is to come out and vote for whoever they feel can do better. By keeping off the poll, they will be doing a sort of disservice to themselves and even to the nation.
If you want to progress, and you see that what is happening is retrogressive, then you have to move in and ensure that what is progressive is brought to bear. "It depends on the way individuals see it. While some people are protesting, some are saying what Is going on is okay, so it depends on the individual.
The way you see it may not be the way I see it. I believe politics is a game of numbers. If those who see it positively are more than those who see it negatively, definitely the result will be for those that are positive. But if the majority sees it as negative, they will have their way too, so it depends," he argued.
A political analyst, Kizito Opara, while speaking with our correspondent, said there was bad blood in the APC, which had snowballed into the sequence of events that might eventually work against the party during the elections. He argued that the APC-led Federal Government seemed to have lost direction and that its candidate in the presidential election might likely suffer because of the "anti-people decisions" made by the party. Opara, however, advocated "sympathy votes" for Tinubu, noting that the former Lagos State Governor did not foist any policy that had brought pains and sufferings on Nigerians, and he shouldn't suffer for it.
"There's absolutely no doubt in my mind that there is bad blood in the APC. We have been seeing it since, even right before the party's presidential primary elections. How do you explain that the highest court in the land gave an order, and the President took an action discrediting that order? And as if that was not enough, the same President has a governor and member of his party giving an order contrary to his own order. It is only in Nigeria that comedies like these happen, and the next few days will decide the fate of the ruling party in the consciousness of Nigerians," he said. "Whether we like it or not, the APC-led Federal Government seems to have lost direction. And it is their candidate, Bola Tinubu that I weep for. I am not an APC member, but I hope Nigerians will be sympathetic to him. The policies are not his. Imagine having everything going for you and your own party begins to work against you, making anti-people decisions. This period is not the time you want people to be in a state of shock and confusion.
They would rise against you if you did," he added. Former Commissioner for Information and State Orientation in Ebonyi State, Abia Onyike, described the current situation of the country as proof of APC's incompetence. Onyike, who is also the Director of Media and Publicity of the PDP Campaign Council in the state, expressed optimism that the difficulties facing Nigerians would result in protest votes against the ruling party during the forthcoming general elections.
"Nigeria has not had any government as the current APC-led government since my 61 years on earth. Everyone is directly affected.
This is the era of not just long but endless queues at the filling stations, at the banks, at INEC offices, hardship everywhere. Imagine where you are compelled to buy money with money in your own native land. For one to get N100,000 cash, the person must have to pay as much as N40,000 to POS operators. "These difficulties will, for sure, result in protest votes against the APC because the effects are so profound on the masses," Onyike lamented.