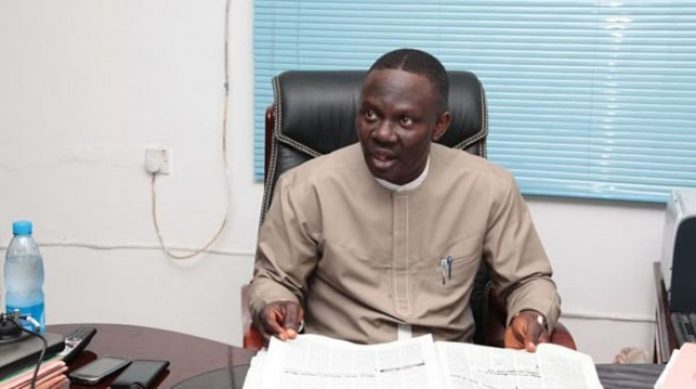 In this interview with MAYOWA SAMUEL, a former chieftain of the Peoples Democratic Party and a former Edo State Commissioner for Information, Kassim Afegbua, speaks on the PDP crises and the party's chances at the 2023 presidential polls. Excerpts: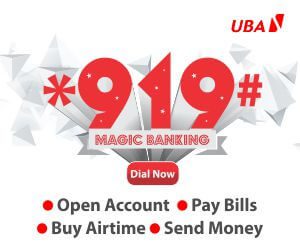 It appears you are angry with the People's Democratic Party, the party you once served meritoriously. What's the crux of the matter?
I personally want more crises in the PDP because when you dish out injustice, you have to expect to reap injustice. PDP has supplanted justice with injustice. So, there's every possibility that there'll be a sustained crisis. The chairman of the party has run the party upside down. He promised to step down if the candidate from the North emerged at the convention. Today, he's fighting to remain without staying true to his word. They have the Chairman Board of Trustees from the North, party chairman from the North, party's candidate from the North, yet they have only five governors in the North while the South has eight governors of the PDP. So, the Southern part is the fibre of the PDP and with the nonsense they did with the emergence of Ifeanyi Okowa, choosing a minority candidate over the majority choice, they are going to reap more crises. The more crises they reap, the better for me because I've told them before that once you jettison your zoning formula, which is captured in your constitution, and you are pretending to be holier than thou, you are going to continue to reap crises.
It is like a man who brought home an ant-ridden maggot. You must be ready for the visit of lizards. PPD will continue to get itself enmeshed because there is no honesty of purpose and sincerity. In the true spirit of equity, fairness and justice, a Southern Nigerian deserves to be president of Nigeria in 2023 after President Muhammadu Buhari would have finished his eight years in office. Anybody who is thinking otherwise is only cultivating problems for this country that will lead to political instability and all manners of crises, of which magnitude we may not be able to comprehend now.
"PDP will fail woefully in 2023 because there's so much injustice in PDP. There's so much lack of sincerity and honesty. There's too much gerrymandering, political manipulation, gangsterism, egocentrism. People have not gotten to the position but they are already flexing muscle as if they are already the president of Nigeria"
What will you say about the romance between Governor Nyesom Wike of Rivers State and the APC governors who visited him last week?
I will personally advise Wike to pursue his candidates for Gubernatorial, Senatorial and House of Representatives but when it comes to the presidential election, he should vote APC because Wike stood out as the hero of the PDP convention. A Southerner who took up the challenge to confront the power oligarchs and at the end of the day, he was manipulated out of the contest. As a response to that and in keeping with the Asaba declaration that a Southern presidency is what we desire, he should vote APC. The Northern APC governors were very magnanimous, patriotic and read the political algorithms, and balanced the equation right by ensuring that they supported a Southern aspirant against the choice of the chairman who was shouting that Ahmad Lawan has been endorsed as the consensus candidate. They came out as patriots to say no, that in order for us to deepen democracy and eliminate the issue of mistrust between the North and South that it is the turn of the South. So, all those governors who took part in the Asaba declaration should support the Southern aspiration.
Atiku Abubakar is only being greedy, desperate, and wants to be president at all costs, it won't work. It's the turn of the South. I've been championing this course since last November. PDP cannot afford to give a Northerner a ticket when in 2019, no Southerner contested with them. If they lose 2023, I want to see if the remnants of the PDP will give the ticket again to a Northerner in 2027 because of this useless political manipulation. They think they are deceiving us and are trying to be clever by half or think that they are more politically sophisticated than others. Iyorcha Ayu was there doing the bidding of Atiku, a man who is supposed to be a nonpartisan, unbiased chairman of the party, went to visit Aminu Tambuwal saying oh, you are the hero of the convention. That means he played a partisan role in favour of one of the aspirants in Atiku. Then you want us to rally round to go and deliver Atiku? No, it cannot work. I am praying and telling those who are close to Wike to tell him that he should sit down and just be looking and laughing at their folly, and all kinds of tricks they will be bringing. Wike is smarter than all of them.
Do you see Wike defecting to another party?
He may not defect but I will pray he works for an APC candidate. In line with the spirit of the Southern presidency which they all canvassed for when they all made the Asaba declaration, Lagos declaration, Enugu declaration and Abia declaration.
Don't you think if Wike works for the opposition, he may be suspended from the party for anti-party activities?
Who will suspend Wike? Who? He doesn't have to defect. He has the right to support any candidate of his choice when it comes to the presidential election. It's only in Nigeria that we shout about party loyalty. In America, Republicans vote for Democrats, Democrats vote for Republicans when it comes to the presidential election because you are talking about the interest of the country. It's always good for people to live in self-denial on what is so obvious. I have resigned from the PDP, I have no party, and I'm a Nigerian voter. I will support the APC Southern candidate. As an adult, I have the capacity to make a decision that suits my principles and convictions. I am an IBB loyalist, yesterday, today and tomorrow.
So, I make decisions that reflect our social-political environment and at this point, I had told my principal that it is the general mood of the country for the presidency to come to the South, after eight years of the presidency of Buhari, it's only natural. Those who are advancing very nebulous reasons and positions that the last occupant in the PDP was a Southerner, after 2023, should go and be pitching 2027 to anybody, that's their business. All I'm interested in is that any person that is elected under the platform of any party is so elected to preside over the whole country, and not to represent the political party that brought him forward. I share in Wike's political aspiration; he has guts, courage, and an uncommon personality who would have been suitable to confront the uncommon situation we've found ourselves in the country. Okowa who went through the back door to work for a Northern aspirant, when they made the Asaba declaration, he was the one who hosted and chaired it. That element of betrayal and distrust cannot enjoy my support and recognition. If by tomorrow, he becomes president, I don't care about what becomes of him. People must live up to their words and standards, you don't have to pretend. Instead of you sitting down and combining forces with Wike so that we can get a Southern candidature, you went to work for somebody else, so that you can become second fiddle. That's not an ideal politician and that's not a man that can be trusted. PDP will fail woefully in 2023 because there's so much injustice in PDP. There's so much lack of sincerity and honesty. There's too much gerrymandering, political manipulation, gangsterism, egocentrism. People have not gotten to the position but they are already flexing muscles as if they are already the president of Nigeria. The candidate of a party ran away in 2019, now since he became the candidate of PDP, he has run away to Dubai and Spain to enjoy himself. The Ekiti election came; they didn't see his brake light. Osun election is just some days' time, they are not seeing his brake light, and then you now tell me that the man is the one who has the interest of Nigerians at heart. It's all about himself. Me and myself, that is the policy of Alhaji Atiku Abubakar and I'm not ready to be one of those foot soldiers they will exploit again in 2023. That's why I backed out.