Like many other Nigerians, the President of the Nigeria Labour Congress, Comrade Ayuba Wabba, is saddened about the various revelations spurned by the misappropriation of over $2.1 billion earmarked for the purchase of arms. In this interview with OLUKEMI ADEBOYE, he says the Buhari administration should not spare anyone involved in the scam. Excerpts: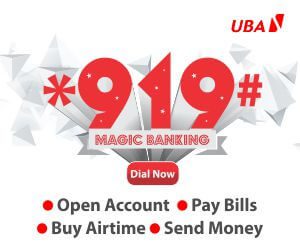 What is your reaction to the revelation concerning names of prominent Nigerians being linked with receiving huge sums of money from the $2.1 billion arms scandal?
It is not only shameful, but very embarrassing that some prominent elder statesmen like Tanko Yakassai, Olu Falae, Odili, Nwobodo and others can be involved. It is very sad that these eminent Nigerians that people look up to as role models can be involved. But my advice to President Muhammadu Buhari is that there should be no let up in the war against corruption, no matter the personality involved. Let more and more of them be exposed and put to shame.
But some of them are claiming to have been ignorant of the source of the money before collecting it?
Ignorance is not an excuse in law. If they are claiming that they didn't know the source of the money, then why not return it? I'm even happy that the Peoples Democratic Party, the then ruling party, whose members are involved in the national show of shame, has denounced those people involved. The party has asked them to refund the money, and that is the way it should be. These people should return money collected to the national treasury. After that, these people should not be spared; they should be put on trial to serve as deterrent. I'm also happy that PDP has asked former President Goodluck Jonathan to speak up on the issue. Dasuki and his co-travellers in this journey of shame have been mentioning Jonathan's name; let the former president obey his party by speaking on this issue if only to clear his name and reputation.
How would you want the looted funds, being recovered, to be utilised?
The answer is very simple; the stolen money being recovered belongs to the public. Therefore, it should be used to provide infrastructural facilities for public use. Hospitals and schools can also be built with the money. Part of the fund can also go into providing efficient social services like modern efficient rail system and state-ofthe- art medical facilities.
What is your assessment of the ongoing campaign against corruption by President Buhari?
We believe that one of the fundamental problems of our country presently is endemic corruption! This has permeated all facets of our society and it manifests in varying dimensions, with the greatest casualty being the average Nigerian, who is in perpetual economic bondage. The recent exposure of the massive corruption scam superintended over by Col. Sambo Dasuki (retd), is one sordid example that graphically illustrates how bad things went under the last administration.
In the light of the above, the Nigeria Labour Congress is giving its full support to President Buhari in his resolve to fight and defeat corruption. In fact, there is a convergence between our own promise to Nigerian workers during our 11th delegates' conference in February/ March 2015, (when we were elected), and President Buhari's campaign promise during his own election campaigns, which came after ours on March 28, 2015. In our programme, we had stated, "It is a fact that the level of corruption in our public life has reached an unacceptable dimension."
We then said we would take up the campaigns against corruption more vigorously as we moved into a new dispensation. This, we said, as a result of the corrosive effect corruption had on our quest for development. This informed our decision early in September 2015 to mobilise our members and allies in the civil society to have the one-day "National Rally Against Corruption and for Good Governance." In this new year, we shall also intensify our campaign for good governance side-by-side our battle against corruption. The national leadership of the Congress had long before now acknowledged the fact that the performance of most of our political office holders across the various layers of the government has been less than satisfactory. As a result, we had pledged to "institute a mechanism of accountability and assessment of all public office holders.
We promised to work with professional bodies and other credible organisations to make these assessments and publicise them annually. Before the end of the first quarter of 2016, the congress shall convene a national civil society summit. The summit will, among other issues, address how trade unions, professional bodies, religious organisations, market men and women organisations, students and youth bodies, other mass organisations and civil society bodies attending the summit can fashion out ways of holding our political leadership at all levels accountable and responsive to the developmental aspirations of our people. The summit will also agree on mechanisms for developing a scorecard for cabinet ministers and for state governors on good governance index that will subsequently be released every December.
On the issue of withdrawal of subsidy on petroleum products and deregulation of the downstream sector of the oil industry, what is the NLC's latest position?
For the concluding part of this story and others, grab your copy of The Point from your nearest vendor