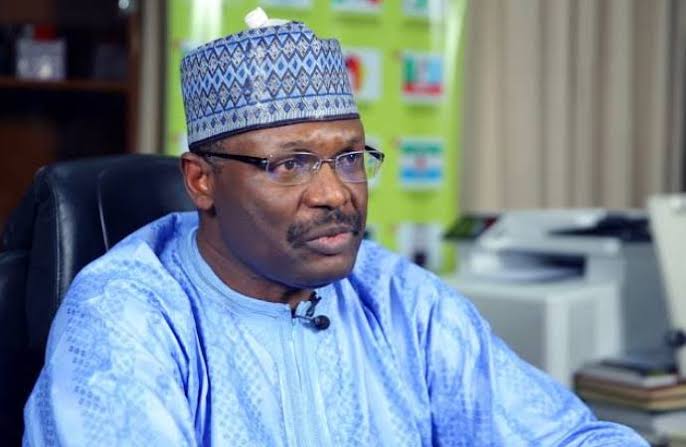 BY TIMOTHY AGBOR, OSOGBO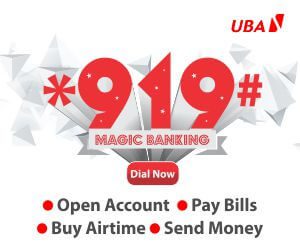 The Independent National Electoral Commission has said there wouldn't be indefinite voting during Saturday's elections as preparations have been made to deploy more BIVAS machines to polling units that record high voter turnout.
Checks by The Point at the Osun State INEC office in Osogbo on Friday revealed that the commission was making last minute preparation to move electoral officers including INEC permanent and ad-hoc staff to RAC centres ahead of tomorrow polls.
At the state office, accredited commercial vehicles were seen parked at the surroundings as security agents including the military, police and Nigeria Security and Civil Defence Corps were strategically placed to ensure order and protection of staff, observers and other stakeholders trooping in and out of the office.
Staff and ad-hoc workers recruited by the electoral umpire were seen arriving the state office in the morning.
The Resident Electoral Commissioner in the state, Dr Mutiu Agboke, in an interview, said all sensitive and non-sensitivie materials had been moved to the local government offices across the state for deployment to polling units on Saturday.
Speaking on last minutes preparation and what has been done so far, Agboke said, "as I speak to you, all our materials, sensitive, non-sensitivie, semi-sensitive, non-semi sensitive, have been deployed to the local government offices. Later today, I am going to move round and all local government electoral officers will move to RACs. RAC is the temporary place created by INEC for all the staff of the commission (ad-hoc and permanent) that will work, where they will wait, they will sleep, they will refresh, they will be re-trained about BIVAS, about procedure, they will have a fresher course overnight such that early in the morning (Saturday), from there, to the polling units.
"Our deal with Osun people is that polls open 8:30 tomorrow (Saturday) and before 8:30, our officials are already there. Polls are expected to close by 2:30pm subject to the people on the queue would have been allowed to cast their votes. In order words, 2:30pm, if you still have long queue, our officials will now spread a rope across the queue so that nobody will join the queue again. As at 2:30pm, there won't be fresh people that would be allowed to join the queue and vote again. We would have deployed necessary BIVAS that would ease up the congestion. For example, 1,250 is the minimum (of voters expected), anything beyond that, we add more BIVAS. So, we are not going to experience indefinite voting in this election.
"When poll closes, the next place is to go to RA collation level with the collation officers and all of them will move from RA to local government, from local government, then, depending on the election, that of the Representative and Senatorial will end at their levels or the districts as it were, then the Presidential will end at the state office of INEC," he explained.
Asked about the efforts of the commission to tackle vote buying, the REC said, "arrangement on ground against vote buying is the synergy between EFCC, ICPC and the Police and I know that ICPC chairman was in my office yesterday and we still talked about it. So, all of them are our strength. The police are given ICPC strength to operate. So, anybody that tries it will go to jail."
While urging voters in the state to troop out and exercise their franchise, Agboke said, "people of Osun, this is your time. Those who think you don't mean anything, this is your time to prove them wrong. All this while, they thought you are not important, they thought they can buy you, they thought they can seduce you, but, don't sell your conscience, don't sell your votes."
Debunking information on social media that registered voters who didn't collect their PVC could print NIN on INEC portal and take it to polling units to vote, Agboke said anyone who approaches voting points without PVC would be arrested and sent to jail.
He said, "I have been attending to queries that there is a certain online link and that if you get your NIN number, you don't need to go with your permanent voters cards. If you come to poll arena without a PVC, you are an intruder and from that polling unit, you are going to jail. Lastly, don't allow anybody to vote, to collect the ballot paper without being accredited through the BIVAS. Nobody should be allowed. This is very key and if you see anybody trying to cause violence, call us so that we can call the security to prevent their tricks of causing over-voting or cancellation of the election there. God Almighty will give us good day and by Sunday, we will have the results and you will be proud to have the candidates you have voted for."