A chieftain of the All Progressives Congress and founder of the Conscience Forum group, a former PDP Chairman and House of Reps member, Moshood Adegoke Salvador, recently held his annual Ramadan prayer at his Eric Moore, Surulere, Lagos, residence. In this interview MAYOWA SAMUEL after the prayer, he insisted that there is no difference between the two major parties. He warned Nigerian electorates against selling their votes and not to vote on the basis of sentiments, saying there isn't any difference between the two major parties. He advised them to rather vote God fearing individuals come 2023. Excerpts: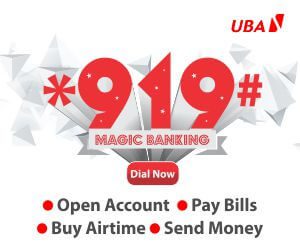 What would you say is the summary of your address to the crowd at this year's Ramadan prayer?
I asked them to love themselves and pray for a better future for their children. I warned them not to sell their votes, but they should vote with conscience. If they know somebody is a thief, a dishonest person, a ritualist, then why should you be convinced to vote for such a person, when you can see God fearing people that you can vote for? If anybody doesn't have the fear of God, he can never have the feelings of the people. Therefore, we should try as much as possible to look for somebody that is God fearing. Our decisions should not be influenced by money, or position, or because somebody was former governor or former president or former minister. No, he was governor for his family because we couldn't see what he did, but they will come back again to tell you to vote for him.
Somebody was a minister, he was a minister for his family, we couldn't see what he did. They will budget N10 trillion, N5 billion, but only N2 billion will be spent and only N500 million will be utilised, yet they come back to say they want to become your president because they give you money. I don't go to any president for my meal every day. The same thing goes for all of you. No matter how poor I am, I don't go to your house to ask for pure water. Being a president has nothing to do with my life economically but that is why you have to get a better president that will have the feelings of the masses.
Why have you chosen to do this event every year?
My father has been doing it and I've been seeing my father doing it every year in his mosque. After the demise of my father, I started doing it and I improved on it. This is the 24th Ramadan Tafsir and Zakat and this is my 24th year of doing it. That is why you can see my very young child, one of my twins staying by my side. He is nine years, he has to be seeing the way I am doing it, develop love for the masses, believe and know that fingers can never in this life be equal. When you are a bit above, remember those that are below you, that is all. If we can have that principle in life, I don't think we will have problems.
"What is the difference between APC and PDP, that you can regret going from one to another? I only moved my people to warehouse them in APC, so that the Conscience Forum members will not be scattered. You will need a political party to warehouse them and as you are doing so, it will cost me a fortune to manage over 300,000 people
"
Some, however, may say you are doing it because you have a future political ambition you are nurturing. Could that be true?
That is for those who think that way. What I've been doing for the past 24 years? What am I looking for now? I keep telling you, till today, I've not in my life, collected local government contract, state contract or federal government contract in my life. I keep saying it every day, if it was a lie, somebody would have come out and show me a voucher.
Today in the APC, Asiwaju Bola Tinubu and his former Commissioner for Justice and Attorney General are now both fighting for the same position. How do you react to this?
If we were not all supported by God, we will not get to wherever we are. Therefore, somebody supported us too to get to wherever we are now. I also want us to go back to culture. No parent, no father will pray that his child will not be greater than him, we always pray that children will be greater than us, so we have to apply all these.
Coming back to the political angle of that, the Vice President coming out against Jagaban, is a very good political development. Hardly do we have real democracy in Lagos State. It is a democratic challenge to all the bigwigs that are coming out. Why I said it is a good development is that it is a fantastic development, even for Asiwaju. You can see him, his health has improved immediately. I watch him everyday, he now calls himself a youth.
You saw him in the stadium, you can see him coming out to say what exactly he wants to do for Nigeria, you can see him trying to convince the masses. He was all the while talking to the Obas, talking to Mr. President. Mr President has only one vote, President Muhammadu Buhari's vote is not bigger than my vote, it's just one vote, it will be counted as just one vote. My vote is not bigger than yours, your own is not bigger than the secondary school boy that is over 18, it will be counted as just one, therefore, you can see the mood.
A lot of people see you as very vocal and to an extent, you have a good antecedent. However, your party, the APC, has somehow, if you feel the pulse of the people, Nigerians are not really happy with your party. Ahead of the 2023 presidential race, do you think your party has another chance where Nigerians can again, trust them with their votes?
If you say you cannot trust APC, which party will you trust, PDP? There is no difference between the APC and the PDP. It is personality that you vote for. People that come and lie to you, but when they get there, they do another thing. Try to look for people that are God fearing, that is my own.
What is your advice for Nigerians because 2023 is very close. There is fear in the air about how it's going to look like. What advice do you have for the electorates?
It's the same thing I will repeat. Vote for personality, look for individuals that you believe will do something that will have positive effects for your children tomorrow. It is wicked of anybody embezzling, stealing your money; money they don't need. When we did the analysis, N1 billion, for somebody to be spending N1 million every month, you will need to spend it for 83 years, and somebody will sit down, they will say he stole N300 billion, N500 billion, they will go to court, our law court will now release them, then we are not ready. If you don't go into capital punishment for all these corrupt people, you are all wasting your time fighting corruption.
You just proposed capital punishments for those who have been found guilty of embezzling public funds. The mantra of the Buhari administration was fighting corruption. However, former governors Joshua Dariye and Jolly Nyame who were already serving prison terms for corruption were recently granted pardon by the government. What does this say about the government's fight against corruption?

I can confidently tell you that President Buhari cannot even wait for 2023. If you ask him to leave today, he'll be more than happy to go, to run away because there's nothing he can do. You look at something, you say this thing is bad, I don't want to do it but all your lieutenants, governors, that is their interest, he'll just tell them, well, I'm not part of this, but when they do it, it's your name they will call, it is you that will bear the brunt.
Do you regret ever leaving the PDP for the APC?
You keep coming back to this question. What is the difference between APC and PDP, that you can regret going from one to another? I only moved my people to warehouse them in APC, so that the Conscience Forum members will not be scattered. You will need a political party to warehouse them and as you are doing so, it will cost me a fortune to manage over 300,000 people. So, when you do that, you'll now ask them to go to the local governments.
There are posters everywhere indicating the Governor of the Central Bank, Godwin Emefiele may probably throw his hat into the ring to contest for the presidency in 2023. What's your position on that if he eventually does?
If Emefiele comes out to say he wants to be president, he should be locked up. Where is his factory? Central Bank of Nigeria? They should lock all these people up in jail. Because of poverty, because we are hungry, we have to clap for them, so that we can eat? That is what you are seeing.