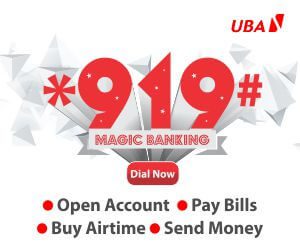 TRUE-LIFE STORIES WITH FUNMILOLA SOTUMINU
AFTER a lot of begging, my late husband's family members agreed that it was a shame to the family that the woman who bore their influential son his first child was roaming the streets of Zimbabwe. They, therefore, made arrangements to take her back to her country, not South Africa, after they had treated her the best way they could.
Though she did not regain total consciousness, she was better off than being totally mad. Her son was, however, left with my mother-in-law so that he would be properly taken care of.
The day I was supposed to go to South Africa, to claim my late husband's entitlements, I was not allowed to go alone. They held a family meeting the previous day, saying the most educated of the family, after my husband, would have to go with me. I did not see anything bad in it, since nothing was hidden, and I was his legal wife in his lifetime.
When we arrived SA, his lawyer asked to see me alone, but my husband's brother kicked against this, saying that he should disclose whatever he needed to disclose to me before him. Since there were no secrets, the lawyer told me that I had to sign for the collection or retention of my husband's property documents. He had property in South Africa, Ghana and Zimbabwe.
From the hospital's insurance scheme and other entitlements, we also had millions of dollars to claim. I was sad that I had to claim this without my husband, but was consoled that, at least, his children, including his first son from another woman, would not have to suffer. How wrong I was!
I signed for the documents and we prepared to return to Zimbabwe so that I would complete my mourning period, just like the practice in Nigeria. That night, my brother-in-law came to my room in the hotel and said my mother-in-law wanted to speak with me on the phone.
I took the phone and greeted her well, thanking her for taking care of the children while I was away. But she went straight to the point and told me to give the documents to my brother-in-law so that they would be in safe hands. She said I could be careless in my state of mind. I suspected foul play, but thought that she could also be right because I had been so forgetful in the past few days. So, I gave them to him and we left for Zimbabwe the next day.
We got to Zimbabwe at about 8.30pm, and did not get home until around 10pm. I packed a lot of things from home in South Africa, and we had to spend a long time clearing the bags. I slept almost immediately after greeting my children, and everyone, only to wake up very early the next morning to face a panel of family members, who had arrived that morning to read the Riot Act to me.
It was the head of the family who spoke. He said, in their family, female children had no say in their father's property and that, despite the fact that I had been a very good woman all along, they would have to painfully eject me from my husband's house (where we were living in Zimbabwe) and also take over all his property from me.
Unluckily for me, my late husband did not write a will. But I had thought that the fact that he made me his next of kin would naturally give me and my children access to our property, but I was wrong, or so I thought.
They said my husband's first son had a say in his property, but that the grave offence of his mother, who confessed that she killed my late husband, had watered down his control. Despite this, the family head said that the boy would be able to claim what the elders agreed to be his portion after 11 years, when he would become 21 years.
I was sobbing as they were saying all they were saying. It dawned on me that I had run out of the frying pan into the fire. I looked at all of them and saw wickedness in their eyes.
I thought my mother-in-law, who appeared to like me so much, would support me and ask for pardon, but she kept a straight face throughout the session. They even took over my husband's cars, including the one he just bought for me. They, in fact, rendered me penniless.
As for my children, the family head said they would be taken care of with the little they could make from my husband's property, and that they would be handed over to my husband's immediate younger brother. They, however, gave me the option of taking them with me whenever I decided to leave or have another husband. It was like a horror movie.
I called my mother to drop the bombshell, and all she could tell me was to take the next flight to Nigeria with my children. She said that was not the end of the world and that, in a family where the spirit of the dead was invoked, and someone ran mad in the process, I should not be seen fighting or even arguing over anything.
She prayed that, as long as she lived, my twins would not lack. It was a terrible period for me.

To worsen my situation, I kept seeing my late husband in my dream; he was definitely not happy. But for him, I knew I had to do what my mother suggested and nurture his children well for him.
My friend, the one who encouraged me to stay behind in Zimbabwe in the first instance, was also very supportive. She said she never knew that some cultures were even worse than the ones we were complaining about in Nigeria. With the help of some superiors in the Service, I was able to go back to the civil service after a very long sabbatical.
It is 10 years now since I returned to start a new life in Nigeria. When I think of the bliss with my late husband, I thank God for the short period I spent with him and pray for his sweet soul to rest in perfect peace.
But when I think of the wickedness of his family members immediately after his death, I say to myself, 'there is no place like home.' Who knows, I might have been able to fight for my rights at home than in a place where I knew nobody.
(Concluded).