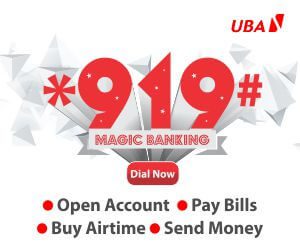 BY KENNETH EZE
In the week leading up to Nigeria's 61st independence day celebrations, equities in hospitality and manufacturing led another from the financial services industry to top trading charts.
From its weekly report, titled "Market Report for September 30, 2021" conveyed electronically to The Point, the Nigerian Exchange Limited, revealed that Transcorp Hotels, Honeywell Flour Mill, and FBN Holdings led the trading, measured by volume.
It stated, "Trading in the top three equities namely Transcorp Hotels Plc, Honeywell Flour Mill Plc and FBN Holdings Plc (measured by volume) accounted for 1.494 billion shares worth N6.944 billion in 1,017 deals, contributing 68.33 per cent and 42.91 per cent to the total equity turnover volume and value respectively."
The market opened for four trading days for the week ended September 30, 2021, because the federal government declared Friday, October 1, 2021 a public holiday to mark the country's 61st independence anniversary.
The NGX statement added that trading activities on the floor of the Exchange witnessed a total turnover of 2.187 billion shares worth N16.183 billion in 14,377 deals during week under review, in contrast to a total of 1.290 billion shares valued at N13.921 billion that exchanged hands in 16,745 deals the week before.
"The Financial Services Industry (measured by volume) led the activity chart with 778.434 million shares valued at N5.591 billion traded in 7,183 deals; thus contributing 35.60 per cent and 34.55 per cent to the total equity turnover volume and value respectively.
"The Services Industry followed with 775.712 million shares worth N2.909 billion in 416 deals," it stated.
With a turnover of 448.662 million shares worth N3.999 billion in 2,257 deals, the Consumer Goods Industry took the third position.