BY TIMOTHY AGBOR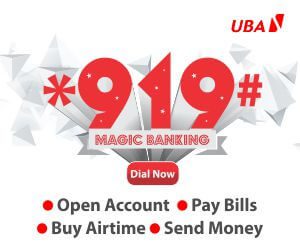 It was a bloody Thursday in Ibadan, capital of Oyo State, as no fewer than three persons were feared killed while others sustained varying degrees of injuries during a clash that broke out among some suspected political thugs.
One of the casualties was a People's Democratic Party councilor, representing ward 10, Ibadan South East Local Government Area, Sulaiman Ariyibi.
Others were said to be hoodlums and supporters of other political parties.
At least, two vehicles were destroyed during the clash which took place at a political rally at Ile-Tuntun along Oluyoro Academy road, Ibadan.
It was learnt that the suspected thugs who were armed with dangerous weapons attacked the campaign train of the PDP and opened fire on members of the party.
During the melee that ensued, a member of the House of Representatives, representing Ibadan South East Federal Constituency and scores of others were said to have escaped death by whiskers.
Residents of the area scampered to safety while traders hurriedly shut their businesses when gunshots rented the air.
Some of those killed and injured were reportedly rushed to State Hospital, Adeoyo while others were taken to other private hospitals.
A serving member of the House of Representatives representing Ibadan South East/North East federal constituency, Abass Adigun popularly known as Agboworin, described the incident as tragic and shocking.
Agboworin claimed he was the target of the hoodlums who attacked the campaign train and called on the police to carry out a thorough investigation in order to bring culprits to justice.
He accused the state chapter of All Progressives Congress of playing do-or-die politics.
Also reacting to the incident, the PDP Publicity Secretary, Akeem Olatunji, alleged that the campaign train was attacked by sponsored thugs of one of the leading opposition parties in the state.
While confirming the death of Ariyibi, Olatunji said, "Suspected thugs of one of the leading opposition parties attacked our campaign train at Ile-Tuntun and killed Ariyibi, a counselor representing ward 10, Ibadan South East local government. Scores of our supporters including Hon Agboworin escaped death by whiskers."
Meanwhile, an Oyo State House of Assembly candidate in Constituency 2, under the platform of APC, Wraiths Alawuje, claimed that APC office in the area was attacked by some political thugs.
The Commissioner of Police in Oyo State, Adebowale Williams, confirmed the incident, saying his men were immediately deployed to the area to restore order.