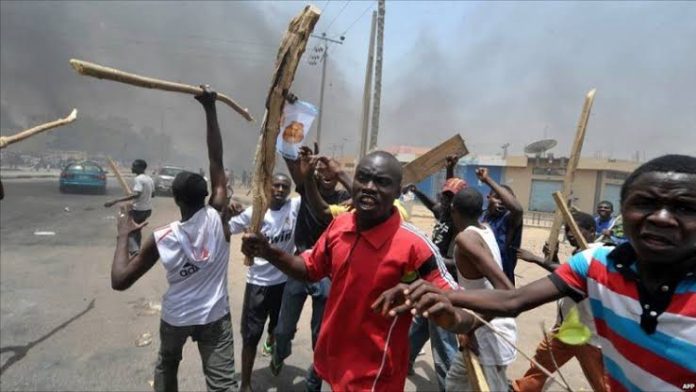 The Ogun State Election Petition Tribunal sitting in Isabo, Abeokuta on Monday commenced hearing of the petition filed by the People's Democratic Party governorship candidate, Ladi Adebutu, against Dapo Abiodun of the All Progressives Congress.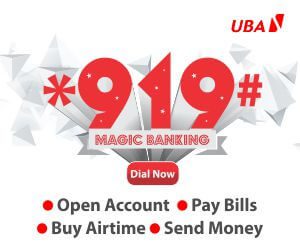 Both the APC and the PDP had mobilised their members to be at the tribunal for solidarity.
However, suspected hoodlums have besieged the tribunal as thugs numbering over 100 were seen with sticks and other harmful objects to allegedly scare opposition party members from accessing the court premises.
It was observed that the heavy security presence at the court as early as 7am did not deter the thugs as they were seen having a free day and beating up perceived opposition members from the court.
It was gathered that journalists were not spared as they were almost beaten up but for the timely intervention of a known party stalwart who informed the thugs of their identity.
Although the road leading to the court was barricaded at both ends by the police, it did not prevent the hoodlums from attacking their targets.
As the political thugs roamed about with canes in their hands, the police made no attempt to arrest or stop them from causing chaos.
A policeman said, "There is nothing we can do, we can't arrest them. Everything about Ogun is always different."
A PDP member, who was attacked by the thugs, said he lost his phone, money and other valuables in his possession while being beaten.
Consequently, members of the PDP have fled the court premises to avoid further attacks.
The Ogun State governorship tribunal sitting is expected to determine among other things the true winner of the March 18 governorship election, of which the incumbent Dapo Abiodun was declared winner but is being challenged by the People's Democratic Party candidate, Ladi Adebutu.
The Independent National Electoral Commission had announced that Abiodun polled 276,298 to defeat his closest rivals Ladi Adebutu of the PDP who scored 262,383 as well as Biyi Otegbeye of the African Democratic Congress who got 94,754 votes.
Thereafter, Adebutu asked the tribunal to direct INEC to conduct fresh elections in 99 polling units in 41 wards and 16 of the 20 local government areas of the state.
He also alleged that elections were either not held or cancelled in some polling units due to disruption of the exercise and over-voting.