OKECHUKWU KESHI UKEGBU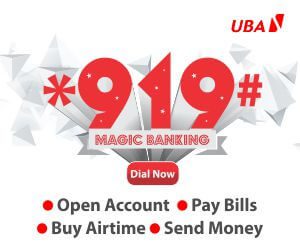 The narrative has changed in Abia and the state is witnessing a departure from the old method of empowering the youth. The emphasis now is on teaching the youths how to fish and not giving them fish.
Here comes the Education for Employment Programme, a programme that is conceptualised around creating employment and to ensure that education leads to employment by imbuing the youths with the technical skills that would enable them become either self-employed or sought after by others. E4E will reactivate Technical and Vocational Training in the state.
It will in the next 48 months graduate over 100,000 youths trained in various technical and vocational skills to take up jobs in industries or be selfemployed and help grow the economy. The programme is with the engagement of the United Kingdom-based Kiara College to revive vocational and technical education in the state. It is to boost the current stride of the state which is aimed at elevating it to a small and medium scale enterprise hub of the country where all kinds of equipment and devices will be imported to boost shoes and garments production.
In the words of Governor Okezie Ikpeazu: "If you remember, some people are thinking about bringing equipment and all kind of devices to make shoes and garments. But it also requires critical manpower that is vast in technical things to service that industry. And that is why we are going back to technical education. We have brought back to life the Technical School Afara and Technical Ohafia simultaneously. These two schools will serve as a model for other technical schools." Education for Employment would be replicated in primary schools across
the state. Primary school pupils that are ready and prepared to go into technical education and eventually end up servicing the technical needs of Abia people, and the pilot schools are: Boys technical College, Aba, for Abia South; Government Technical College, Ohafia, for Abia North; and Afara Technical College, Umuahia, for Abia Central. Also, the emphasis is on the technical component of the education at Abia Polytechnic, College of Education (Technical), Arochukwu, among others.
So far, youths have been identified and tested for their aptitude and skills that suit them best. Industries in Abia State have been carried along to absorb the youths as soon as they graduate from the training programme. Indeed, this is the dawn for a new Abia. "In this new Abia" according to Gov. Ikpeazu during his inaugural speech on May 29 at the Umuahia Township Stadium, "instead of giving our people."
Our focus on education will be extensive as we believe that the strength of Abia lies in her people. As such, the transformation of the education sector in Abia State will involve both public and private institutions. We will develop an all-inclusive master plan to drive development and progress within the sector.
The master plan will incorporate restructuring the education curricula for primary, secondary and state-owned tertiary institutions to ensure our children and youths are empowered with the sound knowledge and technical skills to survive and add value in the ever-evolving labour market.
We will promote the emergence of Abia as an education hub/destination by attracting and diligently fasttracking the establishment of internationally recognised education providers in the state; taking advantage of the secure environment and social infrastructure we will provide.
Having recognised the key role of education in our reform and repositioning of Abia State, we will drive incisive reform of the public education system. The reformed education system will also boost our IGR base, and contribute to funding our other social and economic development programmes. "Our government will resuscitate all the existing programme- specific vocational programmes and institutions across the state.
In areas where we identify gaps, we will establish new vocational training centres to address those gaps. These will be emphasised to support our key economic sectors to ensure relevance and sustainability. It will also facilitate the rollout of massive ICT infrastructure to improve the adoption of e-commerce and internet usage; encourage advanced skills training and development for both teachers; create a database of unemployed youths to facilitate their gainful employment in due course".
The benefits of this programme are multifarious and transcend boosting the state's economy and creating employment opportunities for the teeming Abia youths. It will go a long way in addressing insecurity in the state because when the energies of young are meaningfully engaged, the tendency of crime would be reduced to its barest minimum. The energies of the teeming Abia youths need to be meaningfully engaged now that Abia is an investment destination.
It will be recalled recently that Brazilian investors expressed interest to collaborate with Abia State government to boost the shoe, fashion and belt industries through direct investment, capacity building and creation of new markets for the industries. The infrastructural revolution going on in the state cannot be complete without a corresponding human responses development. Gov. Ikpeazu has demonstrated the words of Harvey Firestone, a great American industrialist who said, "The growth and development of people is our highest calling of leadership."
Ukegbu, a public affairs analyst, wrote in this piece from Umuahia, Abia