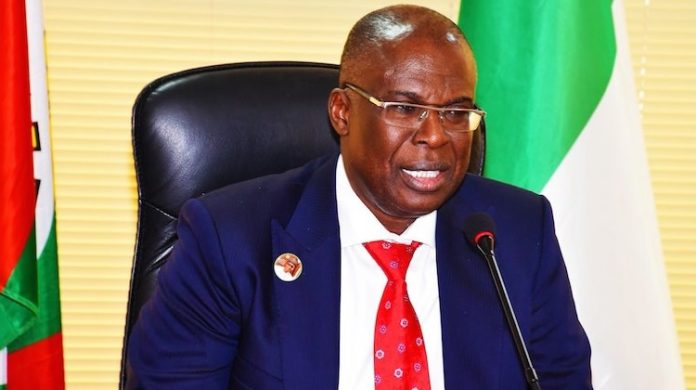 The Minister of State for Petroleum Resources, Timipre Sylva, has allegedly resigned to seek a new term as governor of oil-producing Bayelsa State, ministry and presidency sources told Reuters on Thursday.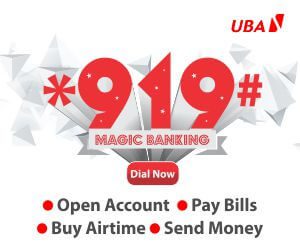 Sylva's resignation comes at a time of political transition in Nigeria, with President Muhammadu Buhari serving his final weeks in office before giving way to President-elect, Bola Tinubu, on May 29.
Sylva reportedly handed his resignation letter last week to Buhari, who doubles as the Petroleum Minister, and stopped coming to the office, said two sources who did not want to be identified.
They said he would be seeking the ruling All Progressives Congress ticket to run for the Bayelsa State governor in party primaries scheduled to take place on April 14.
Sylva could not be reached for comment and the Petroleum Ministry declined to comment. Sylva had served as governor of Bayelsa State for one full term between 2008 and 2012.
At the time, he was a member of the People's Democratic Party, which was then in power at the federal level but is now in opposition.
Appointed junior oil minister in August 2019, Sylva oversaw major reforms in the oil sector, including the passing of legislation that overhauled the sector's fiscal regime in a bid to spur investment.
During his time as minister, Nigeria's oil output fell to its lowest in decades due to crude theft and pipeline vandalism.
Angola overtook Nigeria as Africa's biggest oil producer and exporter for a few months last year.
Members of the APC in Bayelsa State had earlier this week called on the national leadership of the party to disqualify Sylva from contesting the governorship primaries of the party over his refusal to resign his position as minister.
The party faithful, from 43 Wards in Ekeremor, Ogbia, Sagbama, Kolokuma/Opokuma and Southern Ijaw councils of the state, in a petition to the party national leadership, pointed out that at the time the minister was screened, he had not resigned.
The petition, which was signed by Doubra Kpoku, Nelson Gbeinbo, Charles Fyneman, Ogbel Joseph, Dressman Isowo, among others, and addressed to the national chairman, national secretary, legal adviser and national organising secretary of the party, said the minister's action is a violation of the party's constitution.
The petition is titled, "Request for Disqualification of Chief Timipre Marlin Sylva, Minister of State Petroleum Resources from participating in the All Progressives Congress (APC) Bayelsa State Gubernatorial Primaries Scheduled for April 14, 2023 or any other date."
It reads: "We are card-carrying members of the APC, Bayelsa State chapter from various wards in different councils of the state and refer to the above captioned matter for your urgent attention and action to avoid our dear party from being ridiculed in the forthcoming governorship election slated for November 2023 or any other date.
"The grounds for our objection are as follows: As at March 25, 2023 when the Honourable Minister, Chief Timipre Sylva presented himself for screening at the Ladi Kwali Hall, Abuja International Hotel, Abuja in his bid to contest the primaries, which is expected to be conducted any time soon, the minister had failed, refused and or neglected to resign his ministerial position as Minister of State for Petroleum of the Federal Republic of Nigeria.
"It is only reasonable that he should respect the Party Constitution by resigning 30 days before the primaries (scheduled for April 14, 2023). It is clear that as at March 25, 2023 when the Honourable Minister presented himself for the screening, it is already less than 30 days to April 14, 2023 being the date scheduled for the APC governorship primaries in Bayelsa State for which the minister is an aspirant."
They argued that the minister could not have his cake and eat it and should not be encouraged.