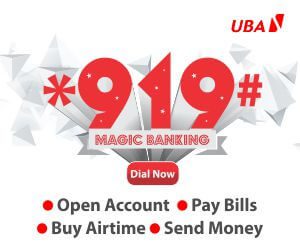 BY TIMOTHY AGBOR, OSOGBO
A consultant pathologist from Obafemi Awolowo University Teaching Hospital, Ile-Ife, Prof. Olusegun Sylvester Ojo has informed an Osun State High Court, Osogbo that Timothy Adegoke neither died of violence nor severe hemorrhage as earlier argued by his colleague who was part of the team that conducted the autopsy.
Ojo, a professor of pathology from Obafemi Awolowo University, OAU, Ile-Ife, was one of the team of eight pathologists that carried out an autopsy on the late Adegoke's decomposing remains on November 22, 2021.
He disagreed with the autopsy report of his colleague, Dr Waheed Akanni Oluogun, a pathologist from the Osun State University Teaching Hospital, Osogbo, which revealed that Adegoke died of severe hemorrhage, secondary to severe traumatic injury.
Adegoke, a postgraduate student of OAU was allegedly murdered at Hilton Hotels & Resorts, Ile-Ife, where he lodged. The owner of the hotel, Dr Rahman Adedoyin and six of his workers are standing trial before the court in connection with the alleged murder of Timothy Adegoke.
Ojo, Oluogun, Prof E. A. O. Afolayan, a consultant pathologist from Osun State University Teaching Hospital, Osogbo, Dr Akin Komolafe, the Head of Department of the Anatomy and Forensic Medicine of OAU Teaching Hospital and three others were said to have formed a team of eight consultant pathologists who carried out an autopsy on the deceased.
Dr. Oluogun, who had earlier given evidence before Justice Adepele Ojo, revealed the cause of Adegoke's death said the deceased suffered disarticulation and that he died of severe hemorrhage, secondary to severe traumatic injury.
But, contrary to Oluogun's evidence, Ojo, who appeared as a defence witness, on Wednesday, informed the court that Adegoke neither died of violence nor severe hemorrhage adding that "his (Adegoke) body bears no marks of violence and therefore, we ruled out that as a cause of death."
While being led in evidence by Kunle Adegoke, Senior Advocate of Nigeria, the counsel to the 2nd, 4th and 5th defendants (Magdalene Chiefuna, Oluwole Lawrence and Oyetunde Kazeem respectively), Ojo said he raised objections to the autopsy report presented t the court by Oluogun because there are inconsistencies and contradictions in the report that was signed by Dr Oluogun and Prof Afolayan.
He said there was no anatomically verifiable cause of Adegoke's death adding that because of the "advanced decomposition" that the remains of Adegoke had suffered before the autopsy, it was impossible for pathologists to determine whether Adegoke died of natural disease.
Unlike Oluogun's evidence, Ojo said the duvet in which Adegoke was allegedly wrapped with was not stained by blood but body fluids adding "that scanvengers or carnivores must have feasted on the body that was left on the surface unburied."
The pathologist said, "There was no evidence of bleeding on the deceased body. Internally, all the organs were in their anatomical positions (usual places). On individual examination of his organs, they showed advanced decomposition having been reduced in size and weight to less than one third of their usual sizes and weights. On microscopic examination, the tissues had lost their usual identifying features and architecture.
"Thus, they had undergone advanced decomposition and no meaningful deductions could be made as to their functional state at death. This is consistent with well recognised findings of advanced decomposition. If there was an anti-mortem bleeding, we would have seen that but there was none. There was no internal bleeding. Externally, there was no evidence of bleeding.
"The body at autopsy was not wrapped but Dr Waheed Oluogun who was present at the examination informed us at the pre-autopsy conference that the body was wrapped in a duvet. However, a duvet was present for us to examine at autopsy and I found that the duvet and the clothes on the deceased was stained by offensive body fluid. I could not on naked-eye examination confirm that there was blood on the duvet or the clothing.
"A total body x-ray was done on this body was done before we commenced autopsy and the only positive finding on the total body x-ray was a fracture of the neck of the none of the thigh. We dissected down to this bone to examine the fracture and curiously, we found no bleeding around this fracture side. Anti-mortem factures of the bone of the thigh are characteristically associated with bleeding because the bone has many blood vessels running close to it. And the neck particularly is very rich in blood soine. The finding of the lack of bleeding at the fracture side means that this fracture must have happened after death and this was my conclusion."
Speaking on the cause of death, Ojo said, "my deduction from these findings lead me to say that anatomically, I couldn't decide the cause of death. However, I can say with confidence that there was no anti-mortem violence on this body. I also could not determine whether or not there was natural disease in the body because both on naked-eye examination and microscopically, the severity of the decay had precldued that.
"The body beared no marks of violence, and therefore, we ruled out that as a cause of death, however, a positive determination of wether natural disease could have been responsible, was impossible.

"I know what did not kill Adegoke as a pathologist. He didn't die of violence. My interest in this case was to determine scientifically verifiable facts that will assist this court in determining the cause of death. So, it's not my interest to find out what did not kill him. There is no anatomically verifiable cause of death, however, I am clear that there were no violent injuries on the body to explain the death."
"My Lord, I am clear that this death is not unnatural, is not by violence. The other binary choice is wether it's natural, I would have been happy to be able to answer the second question but the advanced state of decomposition of the body does not allow me to do that. And as a scientist, I have shown the court as to this fact without any equivocation," he noted.
It was further revealed in court that Ojo and Komolafe were earlier scheduled to give evidence as pathologists by the prosecution in its proof of evidence but did not summon them until Ojo was invited by the defence to give evidence.
As at the time of filing this report, the second defence witness is being cross-examined.