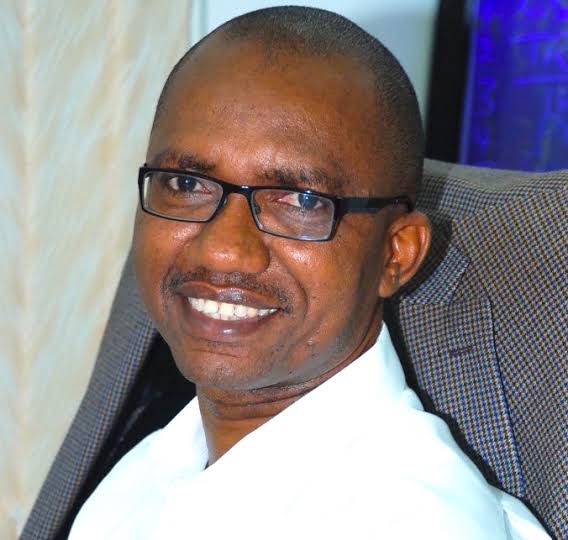 BY AZU ISHIEKWENE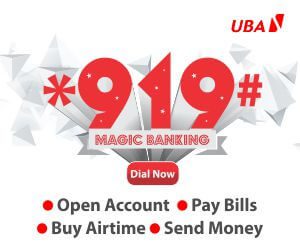 You may have seen it. The list, of course. Those who think that President Bola Ahmed Tinubu is not moving fast enough to appoint ministers have offered to help. They have composed their own ministerial list for him and shared it on social media. It's trending now.
Just one look at it, however, and you would know that it's an improbable list, even for a Banana republic. It didn't make sense. Going by the list, not a few commentators are already relishing the prospects of Adams Oshiomhole as Minister of Works; Nasir El-Rufai as Minister of Interior; and Nyesom Wike as Police Affairs Minister, among other fabrications.
It might appear silly to ask, but why the desperation? It's partly because in many respects, we don't want anything that resembles a return to the Muhammadu Buhari era. It took Buhari one-eight of his first term of four years or roughly the time General Murtala Mohammed spent in office to compose his cabinet. While Buhari was scratching his head, trying to find his footing, the country ran on voodoo, psychedelically called body language, which really meant nothing.
When Buhari finally came round to it, especially in his second term, he appointed a number of ministers – and some non-ministers, in fact – that made people regret that he made any appointments at all.
I stopped obsessing about ministerial lists long before Buhari appointed ministers. A number of his ministers and appointees made the office a joke to see. Yet, never lacking in the ingenuity of self-help, they managed to make it serious business for themselves.
When he reconstituted federal boards in 2017, Buhari appointed three dead people into positions. I guess the anxiety about the next ministerial list is partly because the public is genuinely concerned that Tinubu must avoid these mistakes of the past.
In some ways, Abuja sets the tone for governance, regardless of many years of the bad habits it has foisted on a failing federal structure. Forming an early cabinet might help not just the rest of the country, but also partners outside, to have an idea where the country is headed and how to engage the continent's largest and perhaps one of its most intractable enigmas.
To sustain the speed and momentum of a number of the far-reaching decisions taken by President Tinubu from his first day in office, also, he needs to get his cabinet in place as quickly as possible. But surely not on the timeline of speculators who have not only named his cabinet for him on social media but have also assigned portfolios and given them a resumption date.
I have learnt, over the years, to pay some attention to what is happening in states and local governments, too. A lot going on in Abuja could be undone by governors who, for example, decide to run amok. And we've seen them before.
We saw how the wellbeing of the whole could be severely impaired by the sum of the parts, for example, when Ahmed Sani Yerima was governor of Zamfara State. The introduction of "political Sharia law" in that state and its distorted application watered the seed of radicalism not only there but also in many parts of the North West.
Apart from militancy in the South South, President Olusegun Obasanjo spent a chunk of his time dealing with the serious security fallouts of Yerima's rascality, not to mention the supercharged testosterone of the former governor that could not be restrained until it found a consort in a 15-year-old Egyptian girl. The fellow appears to be back in circulation.
It's not funny. Once Yerima stoked religious tensions in Gusau, the flames leaped across 12 other states in the North, raising an army of angry people, especially among the young population, for whom problems common to new democracies, such as corruption and inequality, were framed as moral questions to be addressed by the religious police.
Sadly, a high court in the state gave a bizarre ruling that circumscribed the freedom of adherents of other faiths or even non-faithers resident in the state guaranteed in the Constitution. "Political Sharia" became a convenient distraction for political leaders who deflected accountability after collecting billions of naira from Abuja that they squandered on themselves.
No template of ministers by Obasanjo could have foreseen the monster that this zealotry would morph into years later. Boko Haram, ISWAP and other franchises of insurgency found recruits from this religious hotbed from which the country has still not recovered.
Of course, the North did not have a monopoly of such cautionary tales. When a junior minister in Obasanjo's government, Nenadi Usman, decided to publish a monthly account of what state governments were getting from the federation account, for example, it turned out to be a scam-fest of who is who. There was very little to show for the billions collected. Governors up and down the country had gone rogue, helping themselves to the treasury and stashing abroad whatever was left.
A report by Matthew T. Page, entitled, Dubai Property: An Oasis for Nigeria's Corrupt Political Elite, said, "A 2014 report, for example, claimed that Nigerian buyers accounted for 60 percent of all serviced apartment sales in Dubai. Likewise, in 2012, the sales manager of a Dubai real estate firm claimed Nigerians had invested up to $6 billion in Dubai property over the three previous years."
Beyond the description of the buyers as "politically exposed persons", the general descriptive classifications contained in the report showed that "security sector leaders" and "governors" were high at the top of the list of the Nigerian owners of Dubai.

While we obsess about the coming ministerial list, we need to keep an eye on what is happening in the states, too. It might be useful not only to be interested in what the governors are doing, but also in who they're appointing to do what and how, especially with rubber-stamp assemblies.
Of course, it would be unfair to tar all states with a dirty brush. Lagos, especially since 1999, Ekiti (under Governor Kayode Fayemi), Kaduna, and Rivers have made significant strides and will do well to stay on course. I understand, too, how what happens at the centre– what ministers do or fail to do once bitten by Abuja-mylitis – can affect how states are run, especially in areas of procurement and sovereign guarantees.
But for too long, states have been on a long leash because Abuja's poor reputation has made it the trough of every rogue. That's why we're obsessed with who is the next minister and who's not.
Nobody knows more than Tinubu that even though he carries the same party flag with Buhari, he does not have the luxury of Buhari's honeymoon period. And should he make any wrong choices – hopefully not – given the scale of the challenges facing the country, he must immediately remove such appointees, instead of indulging them like his predecessor, as if it was some complicated conjugal misery.
Perhaps by Tuesday when the official list is finally released and laid before the Senate, appointment mongers on social media would take their business elsewhere; maybe to the ethno-religious market, where the tribe and religion of the new appointees would almost certainly become the new articles of trade.
Ishiekwene is Editor-In-Chief of LEADERSHIP