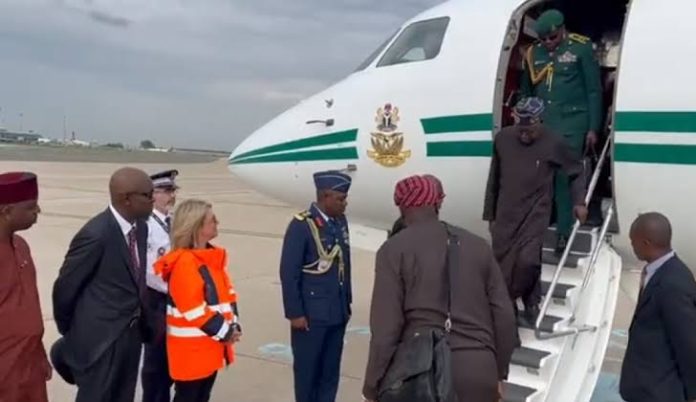 President Bola Tinubu on Tuesday arrived in Paris, France, preparatory to the Summit on New Global Financing Pact, which will be hosted by President Emmanuel Macron.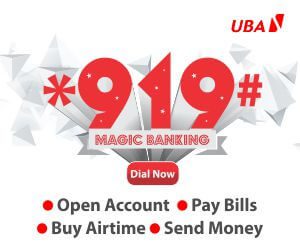 Special Adviser to the President on Special Duties, Communication and Strategy, Dele Alake, said President Tinubu was received at the airport by Ambassador Kayode Laro and other top government officials from the Nigerian Embassy and French Ministry of Foreign Affairs, after the plane touched down at 6.47pm local time.
Alake explained that President Tinubu would receive detailed briefs on Wednesday from Ambassador Laro, Permanent Secretary Adamu Lamuwa, and other officials on Nigeria's position on the Summit, and the scheduled sideline meetings with leaders and multilateral institutions.
"The President will participate in a two-day Summit, June 22nd and 23rd, that looks at opportunities to restore fiscal space to countries that face difficult short-term financial challenges, especially the most indebted, mobilize innovative financing for countries vulnerable to climate change and economies struggling with the effects of Covid-19 and energy crisis," Alake said.
Meanwhile, President Tinubu was said to have approved the appointment of a retired Assistant Inspector general of Police, Hakeem Odumosu, as the substantive Chairman of the Economic and Financial Crime Commission.
Odumosu, a former Lagos State Commissioner of Police, is expected to take over from Abdulrasheed Bawa, who was relieved of his duties as the EFCC chairman and subsequently arrested by the Department of State Services.
The appointment of Odumosu is however subject to confirmation by the Senate.
Odumosu retired from the Police Force in January 2022 following his attainment of the rank of AIG, after which the statutory retirement age was set in.
He was enlisted in the police on March 3, 1990, and served for 32 years.