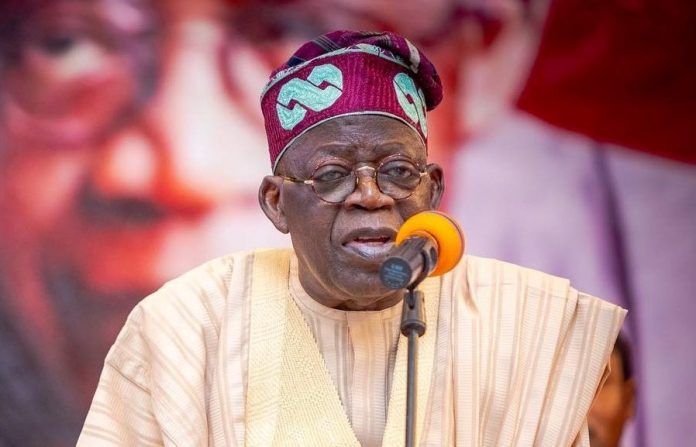 Nigerians capable of deciding who leads them –Buhari
BY TIMOTHY AGBOR, OSOGBO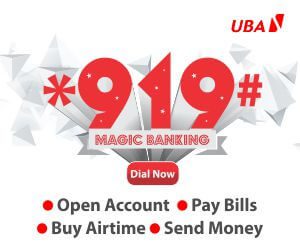 The President-elect, Bola Tinubu, has called on Nigerians to forget about the pains, disappointment and agony that trailed the 2023 general election and create ample time for healing.
Tinubu's appeal is coming at a time many aggrieved politicians and their supporters are still nursing their wounds amid reports of massive rigging, voter intimidation and violence that trailed the polls.
A number of petitions, especially from the opposition People's Democratic Party candidate, Atiku Abubakar, and his Labour Party counterpart, Peter Obi, have also inundated the election tribunal to express dissatisfaction over the manner the polls were conducted by the Independent National Electoral Commission.
But in a statement issued on Tuesday and titled 'Elections are over: Healing process must begin', Tinubu called for calm.
While congratulating all the candidates-elect from the February 25 and March 11 elections, the former governor of Lagos State also praised the commitment of President Muhammadu Buhari, INEC, security agencies, observers and Civil Society Organisations.
The president-elect stated that he believed that consolidating democratic governance at the sub-national level would bring about more development and improved quality of life to the masses.
He, however, expressed concern about the reported isolated infractions during the elections and its aftermath in some states.
The statement read, "I strongly condemn it. Also, the report of arson after the announcement of governorship results in one state did not represent who we truly are: peace-loving people. The physical and verbal assaults committed are unacceptable and antithetical to democratic ethos. Elections should be a celebration of our maturing democracy and freedom of choice and ought not to be moments of grief. I am particularly pained by cases of ethnic slurs, which are capable of creating needless mischaracterization reported in some locations.
"My appeal is for us to rise above our differences, which, in reality, are fewer than the valued strings that bind us together as a people irrespective of the circumstances of our births. As former governor of Lagos State, I can attest to the strength in our diversity and togetherness. As your President-elect, it is that spirit of inclusiveness we engendered in Lagos that I intend to bring into national governance so that together we can attain our full potential.
"I will give priority to expanding the civic space and safeguarding citizens' freedom to exercise their rights within the bounds of the law. Indeed, the elections are over. The people have voted to elect their governors and state legislators that will serve them for the next four years. The time for leadership and governance is now upon us. We must take urgent steps to unite the people; those who voted for us and those who did not. We must champion the healing process by embracing the opponents and their supporters. As I have stated previously, the time for politicking is gone. This is time for nation building, a task beyond one individual or a section of the society. We need every hand from wherever it may come to be on deck.
"I am ready to work with you all as your President. I will be a worthy partner you can trust and rely on as we all bond together, in unity of purpose and renewed hope for, the betterment of our blessed country and beloved people."
Meanwhile, President Muhammadu Buhari has said that, given the chance of a free and fair election as well as non-interference as was witnessed on February 25 and March 18 elections, Nigerians have proved to be capable of deciding who leads them without anyone telling them what to do.
President Buhari who expressed satisfaction with the remarkable passion towards democracy exhibited by Nigerians through the choices they made in the Presidential, National Assembly and the subsequent Governorship and State Houses of Assembly elections, said Nigeria's democracy has truly matured.
"People are realising their power. Given the chance of a free and fair vote, nobody can tell them what to do. I am unhappy that some candidates lost in the election. But I am inspired by the fact that voters were able to make their own decision, to decide who won and who lost. With the currency change, there was no money to spread around but even then, I told voters to take the money and vote according to their consciences."
President Buhari who was speaking at a farewell meeting with the outgoing United States Ambassador, Mary Beth Leonard at the State House in Abuja, said he was completely satisfied with his own role in the election process staying above it, without meddlesomeness or any form of interference.
The President commended the outgoing Ambassador for the enormous achievements recorded in Nigeria-US relations in the three-and-half years she had been here.
He chronicled a number of challenges faced by Nigeria as the country strives to unite our diverse communities and achieve national development and expressed his appreciation of the way the United States is able to hold together as a nation. He expressed the hope that Nigeria will continue to make progress in building a nation out of our different and competitive communities. He added that he enjoyed working with the Ambassador and wished that she had more time to serve here.

In an answer to a question posed by Ambassador Leonard, President Buhari said he planned to be a "big landlord" back at home, working his farms and tending his more than 300 animals. "I am eager to go," said the President.
In her remarks, the American Ambassador said she was happy with the progress made in Nigeria-US relations in these three-and –half years, specifically citing the recent institution of a five-year visa regime between the two countries; active collaboration in security and the supply of military hardware including war planes and the soon-to-come fighter helicopters; and also cooperation in the health sector to fight HIV and Covid response, giving assurances that US will continue to assist in the strengthening of Nigeria's health sector.
Ambassador Leonard expressed her gratitude and that of the US government in the continuing role of the President in ensuring regional security and strengthening of democracy as a system of government, citing his strong response against the recent surge of coups-d'état in West Africa as worthy of commendation.
She expressed hope that even as he is preparing to leave, there are still a few more things the President could do, among which she mentioned, the urgent need to remove fuel subsidies.