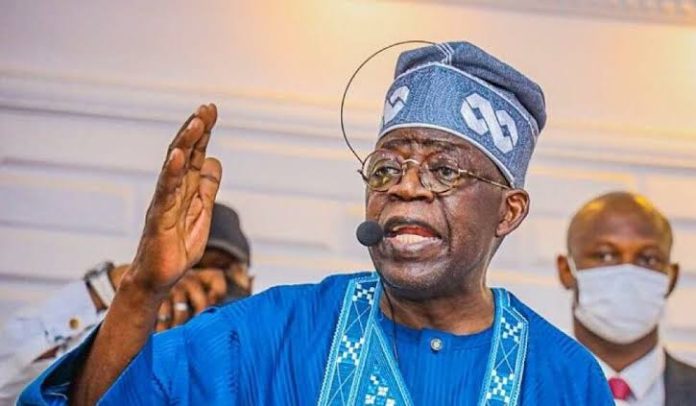 The presidential candidate of the All Progressives Congress, Asiwaju Bola Tinubu, on Wednesday, promised supporters of the party that, despite plans by enemies of democracy to sabotage February elections, Nigerians would vote and he would win.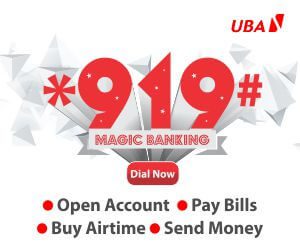 The APC presidential flag bearer specifically listed the Central Bank of Nigeria's naira redesign and lingering fuel crisis in the country as part of plans orchestrated by certain interests to stop the election and also prevent him from winning.
Tinubu, who spoke during the APC presidential campaign rally held at the MKO Abiola stadium, Abeokuta, the Ogun State capital, urged Nigerians to exercise their franchise, not minding the fuel scarcity, noting that the election would be a superior revolution.
"They don't want this election to hold. They want to scuttle it. Will you allow them?… Now, they are coming up with the issue of 'no fuel'. Don't worry, if there is no fuel, we will trek to cast our votes.
"If you like, increase the price of petrol, hide the petrol or change the ink on the naira notes, we will win the election. We will use our PVCs to take over the government from them.
"They are full of mischief, they have started creating fuel crisis, but put your mind at rest, I assure you, I, Asiwaju will end fuel scarcity. Let the price of fuel continue to increase, they are the ones that know where they are hoarding it. They are hoarding naira notes, they are hoarding fuel, we will vote and we will win," the APC presidential candidate said in Yoruba.
On the party's youth programme, Tinubu vowed to end recurrent strikes in the university system and also create a student loan policy if elected as the next President.
"I'm a youth, I'm here for you and you will not be put to shame. We will take over the government from them; they are traitors that want to wrest the government from us.
I'm assuring you that there will be student loans, nobody will drop out of the university because of school fees. I guarantee you that.
Nobody will have to repeat class for eight years and not graduate, we are too smart, we are brilliant, we are courageous. We will make a four-year course a four-year course," he assured Nigerians.
Tinubu's Ogun rally has sparked a heated controversy across the political space in Nigeria.
While many people agreed with his slant of argument, others, particularly the main opposition party, faulted him, saying he was campaigning against a situation his party imposed on the country.
Spokesperson for the Atiku/Okowa Campaign Organisation, Kola Ologbondiyan, said, "Our campaign finds it pathetic that Asiwaju Tinubu is seeking a face-saving measure ahead of his shattering electoral defeat by shedding crocodile tears and claiming that the redesigning of the naira notes and the fuel crisis under the APC administration, which he has reportedly been corruptly benefitting, were plots to scuttle the 2023 general elections
"It is unfortunate that Asiwaju Tinubu is trying to hoodwink Nigerians by seeking to exonerate himself and blame others in the Buhari led-APC administration for the biting fuel scarcity in the country, when in reality, he (Asiwaju Tinubu) is known to be behind the insensitive and anti-people policies that have brought so much calamity to our country, including the current persistent fuel scarcity.
"It indeed speaks volumes of Asiwaju Tinubu's character, that while he is reported to be hugely involved in the corruption in the petroleum sector, which had led to the fuel crisis, he is pretending to care for the pains Nigerians are passing through just because it was beginning to affect his political life ambition.''