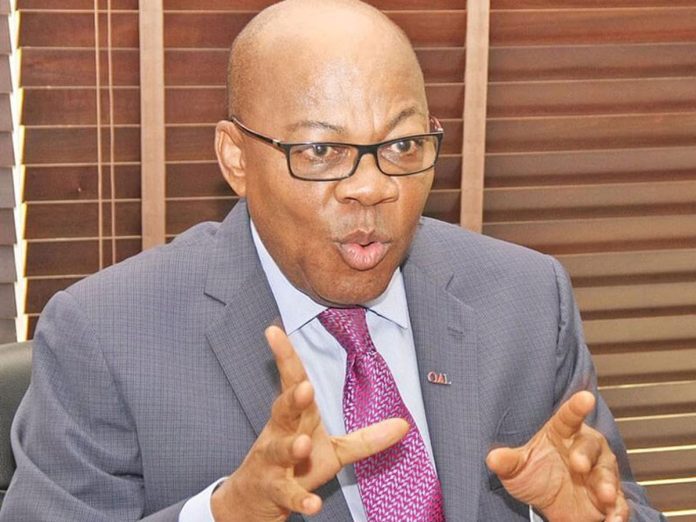 In this television interview monitored by BRIGHT JACOB, a Senior Advocate of Nigeria and a former President of the Nigerian Bar Association, Olisa Agbakoba, speaks about how President Bola Tinubu should cut down inflation, create jobs, anti-corruption programmes, national unity, insecurity, among other issues. Excerpts: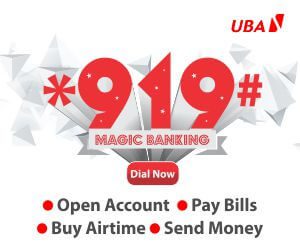 What are your expectations from President Tinubu?
The President has gone through four processes, aspirant, candidate of his party, President-elect and now president and in spite of the fact that there are challenges in the court, Nigerians must endorse him as constitutionally approved, pending what happens in the election tribunal. A lot is expected of him. A couple of things that I will say, number one is the issue of national unity. The country is so divided that nothing can happen without President Tinubu making a big attempt to unite Nigerians. I will suggest that he calls a meeting of sub nationalities of Nigeria, Afenifere, Ohanaeze, Arewa, PANDEF, Middle Belt, because these people have a very strong hold on their ethnic sub nationalities. If that happens and it is successful, that will afford him the platform to unleash some big programmes, one of which will be insecurity. I will say that all service chiefs should honourably resign, including the Inspector General of Police because Tinubu cannot carry on with them. He needs to create a new security infrastructure. Actually the last real security infrastructure was propelled by Prof. Bolaji Akinyemi. I was there at the Nigerian Institute of International Affairs and I took part in writing the SSS Bill. We must change the security infrastructure. We must change our military doctrine and we need to consider the theory of irregular warfare, the bandits, Boko Haram, Indigenous People of Biafra, are all fighting regular warfare but I see our soldiers using conventional means. I hope that the President will take that into account. Another issue will be the economy. The debt to revenue ratio is horrible. If we are earning N100 we'll spend N100 to pay debt. So, there is nothing that he can do. He must look for how to generate revenue. I stay in Apapa and this is a gold mine. The Port there produces N20 billion every day, that is about N8 trillion which is about a third of the economy, yet this place is abandoned. I like to see the President propelling to the National Assembly an emergency reparation bill for Apapa. It may cost up to N10 billion to N15 Billion but it will be worth it because we make a lot of money from Apapa. There are 56,000 broken projects that are uncompleted. We need to see legislation go into the National Assembly so that those broken projects can be quickly completed and bring out money for us. In the maritime economy which has been grossly neglected by all Presidents in Nigeria, it needs to form a central and key part of the present agenda. I'll want to see the President appoint a Minister for Maritime Affairs. Outside the oil and gas, the maritime sector is the second largest, yet there is no Minister. There is a Minister of Aviation which is smaller than the Maritime industry. It is something that ought to be done. Analysts have shown that the Maritime sector can produce up to N7 trillion to N8 trillion per year. If we get N20 billion from the Ports and another N8 trillion from the Maritime sector, that will give up to N16 trillion. We need to talk about limited government. The government is simply too big.
We need to talk about anti-corruption. The anti-corruption process is not working. I've challenged the constitutionality of the Economic and Financial Crimes Commission. It needs to be dismantled. Abdulrasheed Bawa needs to go because what he is doing is not attracting people's confidence. He is always in battles with everybody, now he is battling Bello Metawalle. That is no way to fight corruption. We need to see Bawa step aside honourably so that the anti-corruption process can be seen to be genuinely fought by the President without any equivocation. All the people who took part in the old government should honourably step down. He needs to have good people. My number one top person for the Attorney General of the Federation is either Babatunde Ogala, or Babatunde Fashola. Fashola can easily do that. He needs a very strong AGF to do strong work in the development of law and order. If you don't appoint good people you won't get results. I'll say that somebody like Governor Atiku Bagudu should be headed to the position of SGF. If the President has good people around, he is likely to succeed in his job. Nigeria is very anxious that the President succeeds. Nigerians are more interested in development than who is actually president, whether it is Peter Obi, Atiku Abubakar, it makes no difference. The fact that there are cases in the tribunal shouldn't deter the President from absolutely getting his job done. We can get these things done in 100 days, I'm sure we'll say, yes, we have seen someone who has come to the job is keen to deliver.
"I will say that all service chiefs should honourably resign, including the Inspector General of Police because Tinubu cannot carry on with them. He needs to create a new security infrastructure"
When President Buhari took over office, a lot of people were hopeful he would hit the ground running but we waited for 100 days, didn't have Ministers, the question that people may ask is what will be the right time line within which we must see some amount of movements that won't give the impression that we're going to wait for another six months to see things happen?
The appropriate time line is absolutely today. I think that he should make critical appointments. I'd like to see the AGF. I'd like to see in place the Central Bank of Nigeria governor, whether Prof. Chike Obi or Yemi Kadoso. I'd like to see a Minister of Transport, I'd like to see the Transport Ministry reorganized into sub four Ministries of Rail, Road, Shipping and Air, with the Secretary of Transport organising this. I'd like to see Works cease to be a Ministry, it should go into Transport. These are a couple of big things that we need to see. The challenge for Tinubu should be to name at least four or five critical Ministers who will immediately begin to outline what the President needs to achieve in 100 days. I think that Dele Alake is a very good choice for President's spokesman. These are the things I hope to see, not necessarily for the President to be making big speeches. Let him go to the office and work. He should talk about how he is going to cut down inflation, create jobs, anti-corruption programmes, national unity, and insecurity issues. When he does them, people will say that there's something like hope. It is what makes people happy even though they may be poor.
The debacle between EFCC and DSS on Tuesday, I am happy that Tinubu took a stand over it and asked the DSS to leave, but it is a blight on the security architecture of our country, what are your take on these issues?
On the Department of State Services and EFCC fight that is why I said that he needs to clean up his table. DSS needs to understand that it is under the rule of law. So, we want to see the department pursue the principle of constitutionalism. My worry is more on the EFCC side. I think that Bawa's tenure has been dented, rightly or wrongly. If you need to have someone fight corruption, that person must be seen to fight it. There must be no baggage. There is too much baggage around Bawa. The way EFCC carries out its functions. I want to see the President review EFCC constitutionality. Nigerians don't believe in EFCC generally, and that won't be good for Mr. President in his fight to rid the country of corruption.
We have seen divisions along ethnic lines, as never seen before. Tunbu made mention in his inaugural speech that he is President to everyone. Buhari also said that he belongs to nobody but his tenure was marked with allegations of nepotism. What should the President do to promote unity?
If I were President Tinubu I wouldn't look back. President Buhari's tenure is gone. I won't be looking at what he has done eight years ago but to think of what to do. We all know the issues around Buhari and right now he is in Daura. I'll urge Nigerians to forget the past. Nigerians don't even demand much. They want a good job, housing, water, and fuel. He should look forward to it. One of the issues confronting him is national unity. After 43 years of being in the pro-democracy struggle, part of Nigeria's problem is disunity. I look at what happened in Europe in the 1800s when they had the 30 years' war and the 100 years. They had a convention. I will recommend that process to President Tinubu. All the European kingdoms came together and had a treaty on peace. I mentioned the leaders of sub national entities in Nigeria, because they control culture and ethnic validity, look at Edwin Clark in Niger Delta, look at Arewa, Ohanaeze, and Afenifere. If Tinubu uses them it can calm the situation because that is what will make him have conversation to deliver good governance.
Some people have said that they should let Nnamdi Kanu go, what will be your opinion on that?
There is no reason to detain Nnamdi Kanu. It is not necessary. It is just heating up the polity. I will say that whatever it is, draw a line on the ground and say, Nnamdi Kanu so long as you are doing what you are doing within the context of the constitution, you're expressing a desire for Biafra, you're not causing trouble, go ahead. I'm an Igbo man, I don't support it. What makes people think that Nnamdi Kanu's fight for Biafra will necessarily resonate but because the government used the wrong method by putting him in prison, that it has become an issue? I'll be the first to say Nnamdi Kanu you are pardoned, all charges are dropped. That will lower the temperature that we speak about.