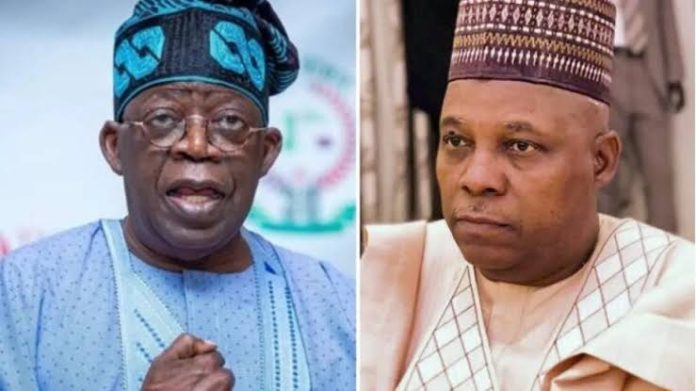 Says Tinubu is the answer to Nigeria's problems
BY BENEDICT NWACHUKWU, ABUJA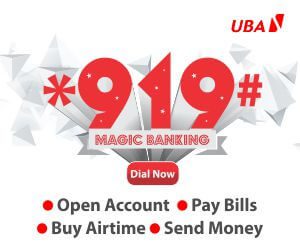 The Director of Planning, Research and Strategy Directorate of the Tinubu/Shettima Campaign Organisation, Musa Babayo on Thursday declared that the All Progressives Congress Presidential candidate, Bola Ahmed Tinubu and his running mate, Kashim Shettima are the solutions to the numerous problems bedevilling Nigeria.
Babayo made the declaration on Thursday while inaugurating the directorate of Planning, Research and Strategy arm of the Presidential Campaign Council in Abuja.
He said, "Policy, Research and Strategy is the heart of any campaign and this Directorate is very important. In coming here today, many of you have travelled long distances, left your places of work and prioritized your participation in this campaign. I commend you for that and encourage you on the task ahead."
Babayo noted that on October 21, 2022 Asiwaju Bola Ahmed Tinibu formally released the Manifesto of the Tinibu/Shettima ticket to Nigerians in the presence of President Muhammadu Buhari and leaders of the Party.
He added, "On that same day, a number of critical Directorates (including our Directorate of Planning, Research and Strategy) were inaugurated to help galvanize party membership and drive the campaign in support of the Tinibu/Shettima ticket. We were called and we answered.
"The manifesto of the campaign as launched by Asiwaju refers to
"Renewed Hope". We are responsible for focusing the robust Manifesto document "Renewed Hope", into its most critical elements and engaging in the formulation of strategies as to how to attract Nigerians to the Tinubu/Shettima ticket. We will also help the campaign to focus the message into the most contemporary challenges that Nigerians are facing today around the Economy, Security and other key issues.
"I believe this in many respects this is the most important election in Nigeria's history. We are at a watershed moment where the global and local factors around development are changing and evolving at an accelerated pace. As a nation we need to answer critical questions about how to drive our citizenry into a new knowledge based and information driven economy to compete in the globe.
"We need to create millions of jobs for our teeming youths. We need to manage our unfulfilled aspirations around building an economy that leverages more of our massive Gas reserves while managing the transition to more green energy. We must complete the work of this administration of ridding our lands of terrorist elements that seek to disrupt our unity."
He argued that the world has changed. Asiwaju Bola Ahmed Tinubu the Party's standard bearer understands this and is the most equipped to carry on the positive legacies of the Buhari administration while setting this country on an unassailable progressive path to development in the modern world and to being the most prosperous black nation on earth.
"I hope most of you have read the Renewed Hope Manifesto of the campaign. It's an important document that provides great clarity in the direction that an Asiwaju/Shettima Administration will take us. We will leverage this document as a guide for our Policy, Research and Strategy mandate.
The Tinibu/Shettima Manifesto "Hope Renewed" is the best campaign document and captures the hopes, aspirations and dreams of our country. It is holistic and it focuses on Nigeria as a whole.
"It provides a clear plan on job creation and repositioning the economy. But as we all know, in politics even 24 hours can be a lifetime. This Directorate must continue to do active Research to refine the campaign's Policy positions as factors change in the run-up to the election. The Strategy of the campaign must be attune to the fast changing dynamics that happen in our polity. For example, the currency change recently announced by the Central Bank of Nigeria had not been in place when the manifesto was conceived.
"This event on currency has a Policy impact, needs Research on its impact on the campaign and will lead to Strategic adjustments.
"Let us use today to introduce ourselves to one another, get to know each other and commit ourselves to the task ahead. Our outlook is for a very active Directorate that engages all of our members (and any co-opted members). We will be hosting a P&RS retreat on Monday November 14, 2022 here in Abuja so we can set a clear path for our work over the next few months."
Babayo stated that the Secretariat will provide details for the retreat adding that sequel to their retreat they will be setting up Policy Dialogues for key areas of the campaign manifesto with experts among them and other thought leaders.
"We will also create sub Committees to drive more focused work around specific areas for efficiency and effectiveness.
"Additionally in this Directorate we must be attune to the fact that there are specific nuances, characteristics and peculiarities in every State and Geopolitical Zone. We must distil the Manifesto into digestible bits that can speak to the concerns of every man, woman and child in our great diverse nation. For example our candidates manifesto speaks to student loans, universal healthcare and the creation of a nationwide health insurance scheme, as well as programs to rapidly expand opportunities in for our farmers and agricultural investors. Many critical projects that are near and dear to the electorate in different geo-political zones are also highlighted to be continued by an Asiwaju/Shettima Administration (for example the Kano-Maradi Rail Line project)."
The leadership team of the Committee consists of Musa Babayo, his Deputy Directors, Nkem Okeke and l Bunmi Tunji Ojo, Assistant Director Rabiu Mohammed Koko and the Secretary and Assistant Secretary, Ismael Ahmed and Ahmad Rufai Zakari (Santuraki).