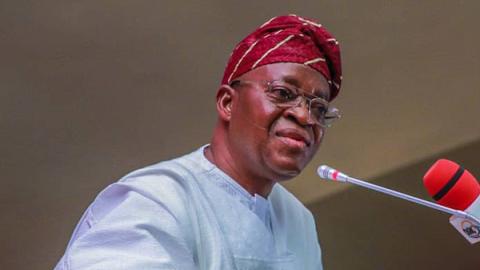 BY TIMOTHY AGBOR, OSOGBO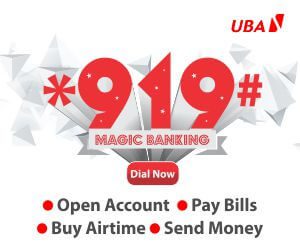 Immediate past Osun State Governor, Adegboyega Oyetola, has congratulated Nigeria's President-elect, Bola Tinubu, on his victory in the just-concluded presidential election, describing it as victory for democracy and pointer to democratic sustenance in Nigeria.
In a statement by his spokesperson, Ismail Omipidan, Oyetola expressed confidence in the ability, competence and administrative acumen of the President-elect to take the country to enviable heights never known in history.
He noted that the emergence of the President-elect is a clear indication that the country is on the verge of democratic rejuvenation, insisting that Tinubu who is endowed with the required qualities of a good leader, would consolidate on the track records of President Muhammadu Buhari.
Oyetola also thanked the people of Osun, especially the 343,945 voters who came out last Saturday to cast their ballots in favour of the President-elect.
He claimed that APC voters carried out their franchise in the face of harassment and intimidation allegedly from the Peoples Democratic Party sponsored thugs in the state, saying that their labour would not be in vain.
He sympathised with the families of the 15 APC members that were allegedly killed by PDP thugs in the buildup to the Presidential election and prayed for the souls of the departed, while noting that they would not die in vain.
Oyetola also thanked party leaders and supporters in Osun for standing by the party, assuring them that soon, the party shall return to continue from where it stopped on November 27, 2022.
Oyetola further said, "Your emergence at the just-concluded Presidential Election is indeed a reward of your tireless efforts and selfless service to Nigeria and Nigerians and of course humanity.
"You are not just a leader of leaders but the finest politician who had used his God-given wisdom and wealth to build humanity and advance the socio-economic fortune of our dear country.
"With your antecedents coupled with your outstanding credentials in both private and public sectors, I have no doubt in my mind that you will deliver good governance and build on Nigeria's existing democratic structures."