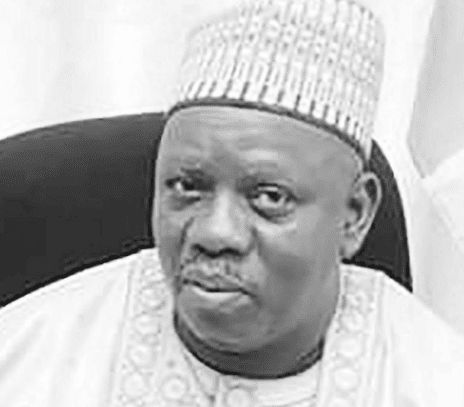 Presidential candidate of the All Progressives Congress, Bola Ahmed Tinubu was in Gombe on Monday for his campaign, but the state party chairman, Nitte Amangal was conspicuously absent, which intensified rumours that the crisis within the chapter is still unresolved. In this interview with MAYOWA SAMUEL, Amangal explained the reason for his absence. He also slammed the main opposition People's Democratic Party for accusing the ruling party of attacking its governorship candidate, Mohammed Barde, and destroying his campaign materials. Excerpts: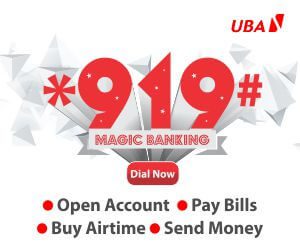 What's the state of preparedness of your party for the forthcoming governorship election in Gombe State?
It's not only the governorship, but it's also all the positions we are vying for, and by God's grace, we will win because we have campaigned in all the 114 wards in Gombe State and we canvassed for votes, and I know we will win by God's grace.
Do you see any of the opposition candidates posing a stiff challenge against your party's governorship candidate, most especially, the candidate of the PDP? No, I don't see it like that. This is because people know that the opposition party, the candidate, is not capable. So, he's not a threat to the APC.
Your party's presidential candidate has been canvassing for votes across the country. He was in your state on Monday. What makes you think your candidate is the right candidate to solve the problems facing this country?
Bola Ahmed Tinubu by God's grace, will win this election by almost 85 per cent of votes from Nigerians because he's the only candidate that can rescue Nigeria from all these crises.
Which of the other presidential candidates do you see as a major challenge for Tinubu?
I can't say exactly, because I did not join them in their campaigns. I don't know what exactly is happening in other parties but I know we will win the election. If you can see the rally that Bola Ahmed Tinubu did, the turnout of people was wonderful. Although I wasn't there, I saw it on social media and I asked my people who told me it was wonderful.
"TINUBU BY GOD'S GRACE WILL WIN THIS ELECTION BY ALMOST 85 PER CENT OF VOTES FROM NIGERIANS BECAUSE HE'S THE ONLY CANDIDATE THAT CAN RESCUE NIGERIA FROM ALL THESE CRISES"
You, the state party chairman in the state and the senator representing Gombe Central Senatorial District, Muhammad Danjuma Goje were absent at Tinubu's campaign rally in your state. What's the reason for your absence at the campaign at the Pantami Township Stadium?
I went for a medical check-up, I had some health challenges. I'm okay now and presently I'm on my way back to Gombe.
Many connected the absence of both of you with the supremacy battle between the camp of Senator Goje and Governor Inuwa Yahaya. Isn't there an end in sight yet for the leadership crisis between Senator Goje and Governor Yahaya?
According to the rules and regulations of the APC, the governor is the leader of the APC in Gombe State. So, to me, I don't think there's any leadership tussle in the party. You can't stop somebody from speaking his mind but everything has rules and regulations. The governor is the leader of the APC in the state. The problem is that it's been five months that I've been out of Gombe, I just came in on Tuesday night.
On Wednesday, reports came out that the PDP refused to sign the Peace Accord. The party alleged that its governorship candidate has been a victim of several attacks by thugs of your party, who they also allegedly destroyed their campaign billboards, but security agencies did nothing about it despite reporting each case to them. How do you react to that allegation against your party?
No, no, no. That's just a mere saying. APC doesn't attack anybody. Let me tell you, PDP is not the opposition party in Gombe. We have NNPP which has about three or four members of the House of Assembly while PDP has only one. We don't see PDP here as anything. The minority leader in the Assembly is in the NNPP. PDP is not the major opposition in Gombe again. We didn't attack the governorship candidate of NNPP who is the main opposition candidate, it's the candidate of the party in the minority that we will attack? Can such be true? It's not true.
But how do you react to the PDP's refusal to sign the Peace Accord? What implication do you think this might portend?
That's why I said their governorship candidate is not capable; he's a very rude person. Everybody wants peace, which means you don't want peace, and you cannot do anything without peace. You'll need to ask him, so that he will tell you more why he didn't attend.
What is your message to Gombe people as the election draws near?
I'm calling on our supporters to mobilise their votes widely on election day and they should shun violence. They should vote massively for our presidential candidate and national assembly candidates.