Things seem to have finally fallen apart in the ruling All Progressives Congress, as its major financier and National Leader, Asiwaju Bola Ahmed Tinubu, has withdrawn his financial support to the party.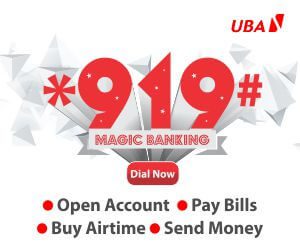 The Point gathered that the feud between Tinubu and APC National Chairman, John Odigie-Oyegun, has negatively affected the finances of the APC, and a competent source, who pleaded anonymity, revealed that all is not well with the ruling party financially, because Tinubu has withdrawn his financial support to the party.
The source said, "Things have gone from bad to worse. Ever since the refusal of President Muhammadu Buhari to fund the party's activities, Asiwaju Tinubu has been the sole financier of the party.
"But he has withdrawn his support due to the way he was humiliated by the party chairman, Odigie-Oyegun, in the Ondo primary election saga."
The source also confirmed rumours making the rounds that anti Odigie-Oyegun forces in the ruling party have perfected plans to remove the former governor of Edo State and include his name in the President's ambassadorial list, saying that the development was true.
"I can confirm that the report is true. The truth is even that members of the APC National Executive Committee have lost confidence in Oyegun.
"Why do you think they have not come out to pass a vote of confidence on him, which is the norm in politics when a leader is under duress?
"Majority of the NEC members are tired of Odigie-Oyegun's antics and they are all pre-occupied with positioning themselves for government appointments than staying put in party politics."
The Point also gathered that President Buhari has sent one kobo to the party since he took-over power 17 months ago. And when party stalwarts complained, the President was said to have asked for explanation on how funds generated from sales of forms for nominations into elective offices were expended.
The Point learnt that Tinubu has been footing the bills of the ruling party, as the party could not approach the governors, knowing their precarious financial situation. The situation was so bad that the party secretariat has for some time now been thrown into darkness as a result of the over N1.7 million it owed the Abuja Electricity Distribution Company, out of which only N500,000 has been paid.