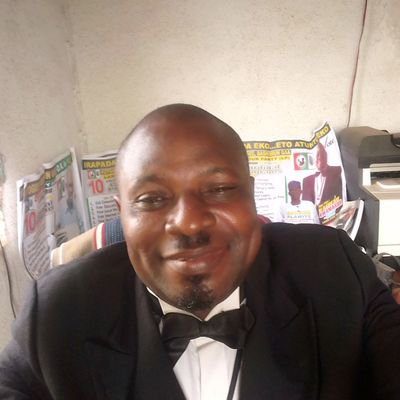 In this interview with MAYOWA SAMUEL, the factional chairman of the Labour Party in Lagos State, Ifagbemi Awamaridi, insists he is still an authentic state party chairman. He described the recent substitution primary and the reconciliatory meeting as a charade and a comedy show. Excerpts: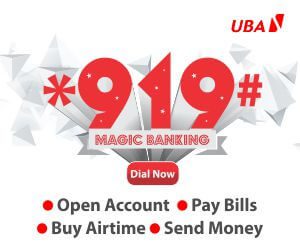 The national leadership of your party insists you are not its authentic Lagos governorship candidate, a claim which you have vehemently opposed. A governorship substitution primary election was also conducted to determine the party's flag bearer for the state as they insist you were a placeholder. What's your own side of the story?
If you are conversant with the Electoral Act, it is very clear. It says anybody that wins the primary is the candidate. I was the one that won the primary duly conducted and attended by INEC from Abuja and Lagos. Eventually, my name came out in INEC as the party's governorship candidate in the state, the particulars are there. According to the Electoral Act, the only way my name can be changed is either to go and put my head under a guillotine to chop it off. Then, my family will now have to give them my obituary while the second way is to withdraw. Since I am not withdrawing, the only way they can now make me withdraw is if they kidnap me and give me opium, so that I can sign the withdrawal form but that has not happened. When I heard rumours that they will go and do fake obituary, fake certificate and fake withdrawal, I had to go to the courts and make a declaration that I have not withdrawn and we served that to the national chairman of INEC and copied the two legal departments in INEC in Abuja. As I'm talking to you now, I'm in Abuja. Whether they went to forge letters, I don't know. What they've been doing, I look at it as just comedy or actors in a circus show just like Aluwe or Baba Sala or Chief Zebrudiah. Each of them has taken roles as all those comedians. Even if they bribe INEC and they go to court, I'll still take it back. The only thing I thank them for is that they are popularising my candidature.
Even more popular than Gbadebo Rhodes-Vivour that was later elected the party's governorship candidate?
That one is not an issue. When I've not withdrawn, you start doing another primary and I'm not dead. The only thing I was advised to do was to just be careful until that Friday and on Saturday, we came out with our press conference because of some people who could plan to go and do an obituary, before they could do anything. That's why my security is becoming very tight. Let me tell you the truth, what is happening is that Tinubu has sent Salvador to come and block me. Rahmon Owokoniran and PDP sent this small boy, Vivour to come and block me. All of them know that there is no way I am not going to win this election because I don't compromise. Tinubu said in his house that Awamaridi yen, kin gbo, kin gba, ko ni gba anything, because in 2019, they saw what I did. I defeated Sanwo-Olu in the Appeal Court, in the tribunal with a unanimous decision. Even the Appeal Court backed the judgement of the trial court. Sanwo-Olu went to the Supreme Court; I still won in the Supreme Court. The Supreme Court now sent the case back to the trial court and that was when they started the mago mago thing. So, we went to two Supreme Courts for the first time in history and an election tribunal consecutively. So, they know that I'm not somebody who is playing with them. We want to take over Lagos State and let it be better for the people of Lagos State. That is what we want to do and these people know. PDP is just APC2, everybody knows that. So, we are battling with the same people. They know that I am not joking with the election. In 2019, when the Labour Party wasn't premium, we fought hard to make sure we made it. Now that the Labour Party is premium, you can imagine what will happen. For years, as the chairman of the party in Lagos State, I was about the only one that didn't collect anything, go and ask state chairmen.
"I'm telling you that it's Tinubu that's writing this script for them. They want it to go like that and you'll just see one other political party going to court and telling the court that INEC should have invalidated this primary"
At the governorship declaration of Salvador, the national deputy chairman announced Seun Sowunmi as the state party Chairman. About one or two weeks later, Salako was announced as the new chairman; your name was not even mentioned. Why do you still say you are the authentic party chairman in the state?
Of course, my time has not expired. It's meant to be four years. Look, there are some things that don't need bragging. For instance, the national deputy chairman, Apampa that you are talking about is an old man. So, I don't want to talk about him, I want to give it to him that he's suffering from the disease that old men and women use to have, it's natural and their reasoning faculty may be demented sometimes, it's not a bad thing because old age comes to that, it is normal. The only thing that I just discovered is that the APC has compromised the national body. Let me give you an example. Are you aware that the so-called documents they gave to these people that they called caretaker, was backdated from the 26th of July to 18th of May? Why do you think they backdated it? They backdated it because they want to disqualify Obi from this election. I will now explain to you, it is Tinubu's game. If you now backdate the caretaker committee to the 18th and I as the chairman of the party in Lagos led the delegates that went to elect Obi on the 30th of May, you are now saying that the delegates that went to the primary of Obi from Lagos was illegal. Then, the primary of Obi becomes defective according to the 2022 Electoral Act. Not even one delegate was supposed to be effective in your primary. If Obi's primary is now defective, it means that INEC was supposed to have declared that primary invalid. If they declared that primary invalid, then the candidature of Obi becomes void, he's no more a candidate.
Are you not worried that your allegation will become ammunition in the hands of your opponent?
I'm telling you that it's Tinubu that's writing this script for them. They want it to go like that and you'll just see one other political party going to court and telling the court that INEC should have invalidated this primary. They will now show that letter, the certified copy of that letter because if you backdated it, you are saying that the delegates I led to Asaba that elected Obi in the primary, that the election was wrong and inappropriate. Then, that particular primary becomes defective. So, if any other party now goes to get a personal copy of that document, all they need to do is to go to court and say INEC did not do what it's supposed to do, that they should have invalidated that primary. If they go ahead with it, they will win, going by the 2022 Electoral Act. That is why people like us have to make sure that we go to court because of that document because if they get that document, Obi is gone.
Vivour told The Point that each of the caretaker committees chaired by Seun Sowunmi and now Kayode Salako were to serve for only three months. Isn't that the case?
What I want you to ask him and some of them is that, is he yet a member of the Labour Party? That is Gbadebo. He's not, that's what I'm telling you.
These people are comedians, the constitution of the Labour Party says for you to join the Labour Party, you must join from your locality. That is, the local government chairman of where you are joining from and the ward are the ones to register you into the party. I am the state chairman and I know all the local government chairmen and ward chairmen. When they were shouting at Vivour, I asked the chairman of Rhodes-Vivour's ward, he said they didn't know him, that he never registered with the ward in the local government. You don't register in Abuja, that's not our constitution, that's one of the first things in our constitution. You register in your ward, in your local government. There is no registration in Abuja, you can't join the party from Abuja, according to the Labour Party constitution. You can carry any card around but the question is who registered you? When the chairman of Ikeja local government does not know you, then how did you come to be registered as a member of the party? They can collect millions from you and just give you one card and say that's your membership card. It is a piece of paper legally, but as far as we are concerned, he is not a member of the party. Even the Salako they are talking about is not a member of the party because you must join the party properly. Salvador is not even a member of the party either. When did he join the party? Where? Ask him where he joined. He was not in the party, we have our register which we submitted to INEC. He must be able to tell you at what point he joined the Labour Party. If he now tells you the point he joined the Labour Party, you will then ask him which local government chairman registered him to the Labour Party. There are many names that just come out, Labour Party is not a garage political party where anybody can just come and do anything he likes. This is a great concern.
Vivour also said he was made to understand that the withdrawal letter was with the form you filled for your governorship candidacy which you allegedly signed, adding that you were a placeholder. How true is that?
If they said so, then I want to get that document. This is just a game, I assure you. I am the one that submitted the form as the chairman. Look at it, I filled a form to contest for governor, and I am filling in for withdrawal immediately. Let us assume I even want to withdraw, I've not seen the person I am immediately withdrawing for. Look at it this way, even if at the time I was filing the form, do you know that if I withdrew then, do you know the date of that withdrawal and the date of the submission of form? I went to submit that form on July 1. So, if they said that was the date I submitted that they claimed that they saw a withdrawal, then according to the Electoral Act, they should have conducted another primary within 14 days after that date, they should have done the primary by 14th of July, according to the Electoral Act. But if they didn't do that, then that means the Labour Party has no candidate. When you want to tell a lie, you will produce another lie to cover up for that lie. So, after 14 days, what happened? No candidate came? According to the charade and comedy, is it not August that they did their primary? Fact is different from conjecture. I'm not a politician of yesterday, I've been in politics since 1982. I've been an activist since 1982 and nobody can wrestle me in any form. I dared Buhari in 1984, we were the ones that fought Buhari, we fought Abacha. I'm not a figure you can just come and bamboozle. If you do that, you are committing suicide. I'm not a gentleman; I don't pretend to be a gentleman. I may be tactical and diplomatic but that does not make me a gentleman or a pushover. All these things they are doing, at the end of the day, many people will go to jail.
So, is it safe to say that the Labour Party has a parallel chairman and parallel candidate in Lagos?
No, there's nothing like that. The party is not an individual, the party starts from the ward to the local government to the states. As I speak with you, we still had the state executive council meeting last week. This council consists of all the local government and the state executive committee. So, if I have all those ones, and we are meeting and they recognise me, then who is the chairman? Mind you, according to the Labour Party constitution, we are not operating a system where the national chairman can just remove you, it is only the NEC that can remove and appoint, and the National Executive Council has not met in two years.
Vivour said he'll try to get through to you to sort any form of grievances you may have. Has he met you? If he has, what was the outcome?
It's like when an armed robber comes to your house and wants to rob you and you tell him he can't rob you, then the armed robber goes to another person somewhere else to say the same thing. Will the armed robber come and negotiate how to steal your property? The armed robber wants to steal your property, you chase the armed robber away and tell him that this is your property. Then the armed robber now says he wants to come and discuss with you how he's going to steal your property. Does that make sense? What Gbadebo should do is he should come forward and register to be a member of the party. When he comes forward, we will register him to be a member of the party. He can contest for the next councillor or local government chairman positions. Let him start from there. I've been in the party for over five years, he is not even yet in the party.

On August 15, there was a reconciliatory meeting of your party between Vivour and Salvador over the controversial governorship ticket crisis in your party which was resolved by Afenifere leader, Ayo Adebanjo at his residence. With you also laying claim to the party's governorship ticket, were you not invited to the meeting or were you consulted in any way?
That is false information, there was nothing like that. Me and Pa Adebanjo have been leaders in the Yoruba nation and groups for a long time. So, we've been relating not only in politics. What is Pa Adebanjo going to do there? Anybody can take pictures with anybody. Somebody took a picture with me weeks ago, he now used the picture in Ikorodu and started saying I had given him authority to go and start leading Ikorodu. So, anybody can take pictures with anybody, that's not an issue. Even if you like, go and take pictures with Jesus Christ, it doesn't change the fact on the ground.
The reconciliatory meeting between the pair saw Salvador agree to vie for the Lagos Senatorial seat. Was that brought to your attention or has that been ratified by you as the state chairman of the party?
This has got to be the biggest comedy in the world today. Does Salvador say he wants to go and contest for Lagos West Senatorial district? As I speak with you now, we are in court. All the candidates, all of us, are in court on the issue of Reps and Senate. We want the court to order INEC that all those that did the primary should be accepted as the candidates of the party. So, where does he want to come in? Did he do the primary in the party? My leadership conducted the primaries all over Lagos State. We conducted primaries and INEC said our primaries were the best in Lagos State, even above APC and PDP. We conducted primaries; we had 40 assemblies out of 40 assemblies, 24 Reps out of 24 Reps, three senatorial out of three senate seats and one governor out of one governor. These were the primaries we conducted in Lagos State, and we have evidence of all these things. We are now in court to enforce that thing, so where does he come in?
What is the national leadership of your party saying regarding all this confusion? What are they planning as regards resolving this matter?
The issue on the ground now has gone beyond the Labour Party. The issue on the ground now is with INEC. INEC published my name, so the issue on the ground now is between INEC and the court. Is either INEC doing the needful, or the court does the needful? They can go on campaigning for me, when the time comes, I'll be sworn in.
"It's sad that Sanwo-Olu himself and his wife were having fake voter cards and they voted with fake voters cards, we mentioned it in the tribunal. They are supposed to be in jail if not for the immunity of the governor, and they know that I know"
The primary that saw you emerge as the party's governorship candidate was witnessed by INEC from both Abuja and Lagos. Also, the primary that saw Vivour emerge was witnessed by INEC. If INEC could still attend the governorship substitution primary that saw Vivour emerge, despite attending the primary that saw you emerge, doesn't that give a bit of credibility to the governorship substitution primary?
According to the Electoral Act, even if you don't invite INEC and INEC knows that there is a political meeting going on somewhere, they can even decide to come there. INEC attending a political function is not an approval of what happened there. INEC attending a function is for them to give a report. INEC attending is not a blanket approval of what has happened there. INEC attends different kinds of political gatherings and what they do is to give a report of what they saw there. When they now give the report of what they saw there, they will send it to the appropriate quarters at the national headquarters, then they can now look at all the facts on the ground and decide on what to do. There's no part of the Electoral Act that says as long as you give them notice, even if INEC does not attend your primary, it is not valid. No. The statutory requirement is for you to give the 31 days' notice but INEC being there is just to make it a reference. So, it's not a big deal.
Since you say you are the party's Lagos governorship candidate, what are your plans to ensure you oust the APC from its stronghold of Lagos, which the PDP has failed to do for over two decades?
In fact, that is the real crux of this matter; they don't want me to campaign. That's the reason why they are doing all these things because we have our 10 cardinal programmes which we launched about two weeks ago. We are not contesting because we just want to make noise, we have programmes and we have what we want to do for Lagosians. We are not going there to start making money for an individual, we are going there to work for the masses. We talk of free education to the university level, we talk of free internet all over Lagos, and we talk of a lot of programmes. We have the 10 cardinal programmes, this is our bond, apart from all other programmes we have in our manifesto. The new order is going to change the whole thing. It's not a matter of oppressors just oppressing the people. Our first line charge is a commitment to restructuring. Without restructuring, the country cannot move. APC and PDP are the same. There is no local government that APC doesn't have their people in the PDP. I was in PDP, so I know what I'm saying that they will never win an election in Lagos. That's why people like us left the party.
What makes you certain that you will take over Alausa from the APC despite the Labour Party not yet grounded as the ruling party or even the main opposition, the PDP in Lagos?
During elections, even the agents are compromised. What they do is collect money from APC and settle it. But we are talking about people who are serious about election matters now. When I was in PDP, I supervised elections for Jimi Agbaje, I supervised elections for Jonathan. I was the one in charge of inspection of materials. I have all the data of Lagos off my head. Electioneering in the real sense, APC does not really win elections, they only rig elections, I'm telling you that for free. So, all we need to do is to check all the angles from which their rigging takes place. For instance, how did we know in 2019? It's sad that Sanwo-Olu himself and his wife were having fake voter cards and they voted with fake voters cards, we mentioned it in the tribunal. They are supposed to be in jail if not for immunity of the governor, and they know that I know. They know that I was involved in that tribunal.
They know that in this election, they cannot pull through, that's why they are blocking me. I know what it takes to inspect materials, that is why we won at the Court of Appeal and the Supreme Court. The whole thing is from inspection of materials. They know that I can't contest this election and lose this election this 2023.