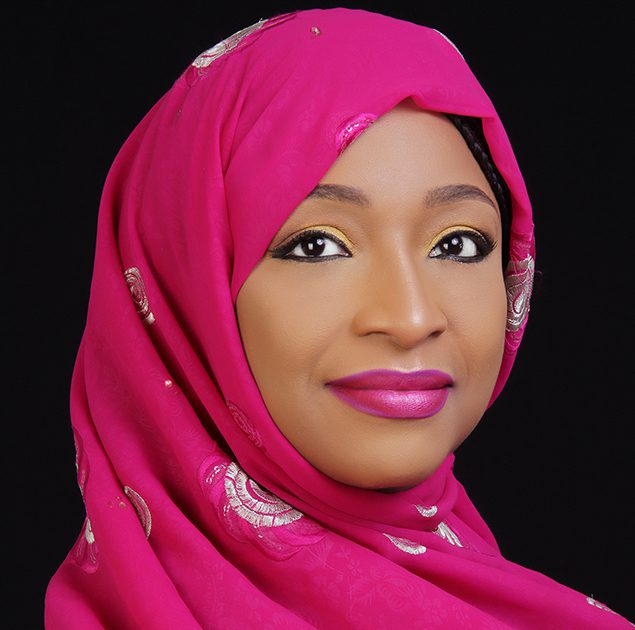 Place of NYSC certificate in public service no longer clear, Nigerians tell FG
Senior Advocates of Nigeria divided on NASS, DSS' clearance
I've not breached any law, says Musawa, thanks Tinubu for opportunity to serve
BY NSEOBONG OKON-EKONG, TIMOTHY AGBOR, MAYOWA SAMUEL AND BRIGHT JACOB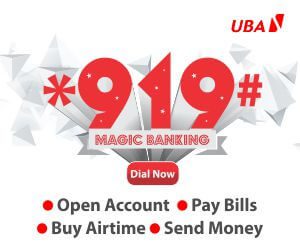 Weeks after nomination and conclusion of processes to put a seal of approval on their membership of the Federal Executive Council, controversy is dogging the steps of some newly appointed ministers.
Once the list of ministerial nominees, which came in two tranches, was made public, interest groups and individuals who had an axe to grind with them quickly made their reservations known.
HANNATU MUSAWA
The management of the National Youth Service Corps confirmed last week that the Minister of Art, Culture and Creative Economy, Hannatu Musawa, is a serving corps member.
This followed a claim by the Human Rights Writers Association of Nigeria, a civil society organisation, that Musawa, a member of President Bola Tinubu's cabinet, is currently undertaking the one-year mandatory youth service scheme.
The Director of Press and Public Relations at the NYSC headquarters, Eddy Megwa, confirmed, on Thursday, that the minister is a corps member.
"Yes she is a serving corp member," Megwa said.
In a statement on Wednesday, HURIWA claimed that the Culture Minister "is a member of NYSC, whose place of primary assignment is a law firm in Abuja."
The rights group asked the management of the NYSC to compel Musawa to focus on either her national youth service or the ministerial appointment.
"HURIWA wonders why the correct status of Musawa wasn't made known to the members of the public before the senate sensationally failed to screen her as it should," the statement reads.
"HURIWA wonders about the kind of scrutiny being conducted by the Department of State Services so much so that it wasn't disclosed that the minister is actually a youth corper," it added.
The rights group alleged that years back, Musawa abandoned her NYSC in Ebonyi State but later showed interest in completing it.
The organisation added that the minister was mobilised this year and got posted to a law firm in Abuja before President Tinubu picked her as a nominee.
"She was confirmed by the senate without proper screening and sworn in by President Bola Ahmed Tinubu as Minister of Arts," HURIWA further alleged.
The Point gathered that in September 2020, former President Muhammadu Buhari had nominated Musawa as a national commissioner representing the North West geopolitical zone on the National Pension Commission board.
But the Senate in October of the same year rejected her nomination over a report from the committee on establishment and public service matters that Musawa failed to provide her NYSC certificate or exemption letter.
An NYSC certificate or exemption letter is a mandatory requirement for those seeking public offices on the basis of election or appointment.

When the Culture Minister appeared before the senate during the ministerial screening, the lawmakers did not ask her any questions regarding her NYSC certificate.
Section 13 of the National Youths Service Corps Act stipulates that any Nigerian graduate below 30 years who refuses to make himself/herself available for the compulsory one-year service has committed an offence "and liable on conviction to a fine of N4,OOO or to imprisonment for a term of two years or to both such fine and imprisonment."
According to investigations, Musawa, 43, studied Law at the University of Buckingham, United Kingdom, and acquired two Postgraduate Master's Degrees, one in the Legal Aspect of Marine Affairs from the University of Cardiff, Wales, and the other in Oil and Gas Law from the University of Aberdeen.
The 9th Senate was said to have rejected her nomination as a commissioner to the board of PenCom in 2020 because she evaded the NYSC and could not provide any certificate of exemption
She is also said to have a PhD in view.
Further investigations revealed that she has been professionally and politically active in Nigeria since 2002 when she was only 22 years old – having been born in 1980.
She had also worked as a young lawyer for the late Chief Clement Akpamgbo's legal firm and she temporarily supported Barrister Bala Na Allah during the Oputa Panel Human Rights Violation Commission, which sat from 1999-2002.
It was gathered that she never took any government job knowing she would not be qualified.
Sources claimed that her family was worried that the Senate might not clear her since she did not have the NYSC in her curriculum Vitae.
"We were worried about whether the Senate would clear her," one of her friends said.
Hannatu's evasion of the NYSC was also said to have bothered her family, including her ex-husband, Rabiu Samad, Chairman of BUA Group, who was said to have "pressed all buttons" to ensure she was cleared.
The 9th Senate was said to have rejected her nomination as a commissioner to the board of PenCom in 2020 because she evaded the NYSC and could not provide any certificate of exemption.
While defending herself before the Senate Committee on Establishment at the time, she was said to have claimed that her NYSC certificate was burnt in a fire incident.
A group from the North West zone had in 2020 written a petition to the Senate to stop Hannatu's confirmation on the ground that she did not possess the NYSC Certificate.
The group, which called itself the "League of Concerned Indigenes of the States in the North West zone," had apparently dug into her past, and addressed the petition to Senator Ibrahim Shekarau, Chairman of the Senate Committee that oversees PenCom.
The petition, dated October 7, 2020, was signed by one Musa Argungu who resides in Birnin Kebbi.
Part of the petition read: "In fact, we are very surprised that the list of the people nominated by President Buhari for the Pencom includes Hannatu Musa Musawa. Everybody knows that she didn't attend NYSC after her degree in the UK. That is why she never worked for the government since she came back from her studies. The Committee should critically analyse her CV and even if she submits any NYSC certificate, it is fake. This is against the NYSC Act."
The controversial minister is the daughter of Alhaji Musa Musawa, who was a prominent northern politician, broadcaster and diplomat during his lifetime.
She was the deputy spokesperson of the All Progressives Congress until President Tinubu appointed her as Special Adviser on June 19 and later as a minister.
I'VE NOT BREACHED ANY LAW, SAYS MUSAWA, THANKS TINUBU FOR OPPORTUNITY TO SERVE
Meanwhile, Musawa has confirmed that she is a serving youth corper in Abuja.
In a statement she personally signed on Sunday, the minister thanked President Tinubu for finding her worthy and for giving her the opportunity to serve the country.
The statement reads, "It is true I am currently on the NYSC national service which I began 8 months ago as a matter of duty and devotion to my country, having been unable to complete the scheme since I was first mobilised in 2001. I started the mandatory national service as a Corp member deployed to Akwa-Ibom State (pls confirm state) in 2001 upon the completion of my university education. I could not complete the service the same year after my redeployment to Kaduna State due to family obligations. Despite this, it has been my personal resolve and commitment that I will always fulfill this national duty whenever I am opportune to do so.
"I applied to NYSC to be mobilised again for national service last year. NYSC graciously mobilised and deployed me to serve in Abuja where I have been serving in the last 8 months before my current appointment as a Minister of the Federal Republic of Nigeria.
"I will like to state clearly that contrary to wrong insinuations and false assumptions in a section of the mainstream media and social media where false accusations have been made, there is no breach of any law or constitution of the Federal Republic of Nigeria as amended regarding my current position as a Minister and status as serving Corp member.
"It must be said that there is no law of Nigeria or any part of our constitution and NYSC Act that states that a serving Corp member cannot be appointed by the President of Nigeria or any other appointing authority into political positions. Equally, no part of our existing laws and NYSC Act says that a corp member must finish service before he/she can be appointed into political office. There are no legal and constitutional limitations whatsoever. I have not broken any law in Nigeria.
"In fact, in a decided case before a Federal High Court Abuja in 2021, Justice Taiwo Taiwo ruled that the Constitution of Nigeria, which is the grundnorm, does not require anyone to even present a first-degree certificate or any other certificate, including the NYSC certificate to be appointed a Minister in Nigeria.
"I decided to participate in the current NYSC programme in fulfillment of my own personal commitment and out of sense of duty which I am proud of.
"I will continue to serve my country using every opportunity and platform. My current NYSC status which will end in another 4 months will not in any way impede the discharge of my duties as Minister of Art, Culture and Creative Economy, which, on its own, is a higher call to national service.
"I use this medium to publicly restate my loyalty and rededicate myself to the service of Nigeria. I will continue to serve faithfully and with all my energy to deliver on the Renewed Hope Agenda of President Tinubu for a better, greater and more prosperous Nigeria."
LEGAL EXPERTS DIFFER
However, some senior lawyers have backed her appointment saying the Nigerian Constitution also supports her appointment.
The lawyers argued that the Constitution is superior to the NYSC Act.
Norrison Quakers (SAN) commended President Tinubu, saying her appointment was a youth empowerment initiative.
"However, when you look at the provisions of Section 147 of the 1999 Constitution, particularly sub-section 5; it states that no person shall be appointed as a Minister of the Government of the Federation unless he is qualified for election as a member of the House of Representatives.
"The question is: what are the qualifications for election into the House of Representatives? This we find in Section 106 of the 1999 constitution. You must be a citizen of Nigeria, you must have attained the age of 25 years, and you have been educated up to at least a school certificate level, or its equivalent. You must be a member of a political party and you must be sponsored by that political party.
"What is causing the conflict is as regards her status and a youth corps member that is still serving. I have looked at the law, and I have not seen any constitutional limitations. I have also looked at Section 2 of the NYSC Act, there is no law that says she must have finished youth service before she can be appointed as a Minister of the Federal Republic of Nigeria," he explained.
In his view, Abiodun Layonu (SAN) noted that since the constitutional requirement for those aspiring to become members of the House of Representatives was a school certificate, the requirement for ministerial nominees should not be more than a school certificate.
"House of Representatives candidates do not require a university degree. So, if the requirement for being a member of the House of Representatives and governor is a school certificate, then one will say that to be a minister, the requirement should not be more than a school certificate," he said.
A former Secretary of the Body of Senior Advocates of Nigeria, Seyi Sowemimo (SAN), also argued that being a serving corps member does not disqualify Hannatu Musawa from being a minister.
He said, "The President has the discretion as to who he wants to appoint to a position in national interest. I don't see why she should be disqualified as a minister.
"Ordinarily, she should be posted out just as other youth corps members. However, if it turns out that there is a youth corps member that the President believes would best serve the nation in a ministerial capacity, I don't see why he cannot do that. However, it is an unusual thing, and some justifications have to be given for deviation from the normal routine.
"It appears to me that the President may not be aware of that situation, otherwise she might not have been appointed. On the other hand, it may be that he is aware of it, and it's a deliberate decision, meaning that there are more compelling reasons she should serve the nation in that capacity, rather than being posted out in the normal NYSC manner."
However, human rights lawyer, Femi Falana (SAN) condemned Musawa's appointment, noting that a serving youth corps member was not competent to be a minister in Nigeria.
Falana argued that any person who did not participate in the national youth service was not qualified to be a member of the House of Representatives, adding that the Constitution appeared to have set the same standard for those to be appointed as ministers.
He submitted that Section 147(6) of the Constitution states that no person shall be appointed as a Minister of the Government of the Federation unless he is qualified for election as a member of the House of Representatives.
Also, Dayo Akinlaja (SAN) said the appointment was indubitably not in consonance with the NYSC Act.
He pointed out that the Act explicitly stated that a member of the service corps shall serve for a continuous period of 12 months.
"Having been mobilised, therefore, a person cannot veer into any other public or private engagement until the expiry of the 12 months and the award of a certificate of discharge," he said.
On his part, the immediate past chairman of the Nigerian Bar Association, Abuja branch, Moses Ebute (SAN), argued that the law forbids a person from occupying two positions and earning salaries and allowances from two places at the same time.
He observed that the NYSC Act made it mandatory for a graduate who had yet to clock the age of 30 years to serve the country as a Youth Corps member by way of primary assignment and would be entitled to a monthly allowance from NYSC/ Federal Government of Nigeria in addition to some stipends from the place of primary assignment.
"Therefore, the appointment of such a person is certainly an aberration and amounts to double employment/enjoyment of salaries and allowances from the same Federal Government," he said.
Another lawyer, Ahmed Raji (SAN), wondered if it was possible to combine some appointments with the NYSC service scheme.
"There appears to be some fine distinction between being employed and being appointed.
Discharge certificate may be a condition for employment," he said.
"I am not sure (and of course barring any misrepresentation) the discharge certificate may be a condition for appointment. It is however doubtful if some appointments can be combined with service. Where such may not be combined, the lesser one may be suspended," he added.
MARYAM SHETTIMA
Another nominee from Kano State, Maryam Shettima, better known as Maryam Shetty, gained nationwide notoriety for having her nomination withdrawn by the President. She was already at the threshold of the National Assembly for the mandatory interview with senators when her name was deleted.
At 44 years, Shetty, a social activist and qualified physiotherapist was going to be one of the youngest in the Tinubu cabinet.
Unfortunately, her service to the nation was terminated before it even began.
Former governor of Kano State and national Chairman of the All Progressives Congress, Abdullahi Ganduje would later claim responsibility for Shetty's misfortune, saying he deserved to be in the know about the ministerial nominee from his state.
According to him, such a high office should be reserved for persons he could vouch for.
SANI DANLADI
Were it not for protests that drew attention to a Taraba State government gazette, Sani Danladi, the state's nominee might have scaled through the ministerial screening without interrogating his background and competence.
In 2019, the Supreme Court barred Danladi from holding political office for 10 years over forgery.
Danladi was barred in 2019 from contesting or holding political offices over alleged certificate forgery and age falsification.
A High Court in Jalingo had disqualified Abubakar Sani Danladi from contesting the 2019 governorship election on the platform of the APC for presenting forged documents to the Independent National Electoral Commission.
The Court of Appeal affirmed the ruling of the trial court. Not satisfied, Danladi went to the Apex Court, which also agreed with the judgement of the lower and appellate courts that the certificate presented by Danladi to the INEC was fake and forged.
In that judgement, the Supreme Court barred Danladi from contesting any election until after 10 years.
STELLA OKOTETE
In the case of Stella Okotete, ministerial nominee from Delta State, her detractors have consistently sought to bring her down from holding public office, for some time now. The Project Director of Lawyers for Reform Group, Oladotun Hassan and Myson Nejo have held Okotete's jugular since President Muhammadu Buhari's administration.
The Independent Corrupt Practices and Other Related Offences Commission and relevant agencies of government were duly petitioned to investigate the qualifications of Okotete who served as Executive Director of the Nigerian Export-Import Bank. Okotete, according to them, did not meet the Central Bank of Nigeria's statutory requirements having served in the banking service for 18 years and must have risen to the level of a General Manager for at least two years.
They also alleged massive corruption, spiral approval of huge loans to unqualified and unverified companies, fraudulent round-tripping and recycling of different unpaid loans as well as the use of various front-companies as proxies to defraud the bank of billions of naira and dollars, against Okotete.
When her name came up for consideration into the FEC, Hassan and Nejo dusted their files and approached the Senate with Okotete's purported criminality.
Given the assumption that President Tinubu could not have made the nomination without first having the nominees screened and cleared by the relevant law enforcement and anti-corruption agencies, analysts have described the clearing of ministerial nominees with questionable profiles by security agencies and National Assembly as a sign that Nigeria's political system may not get over acute corruption and impunity that have pervaded it.
They submitted that President Bola Tinubu and the National Assembly had made the country a laughing stock before the international community following the appointment and subsequent approval of some ministers with alleged blemish.
Among those who were asked to "take a bow and go" at the Red Chamber is Olubunmi Tunji-Ojo, Minister of Interior, who is enmeshed in the NYSC certificate scandal.
The appointment of such a person is certainly an aberration and amounts to double employment/enjoyment of salaries and allowances from the same Federal Government
ATIKU BAGUDU
A similar situation could be said of Atiku Bagudu, Minister of Budget and Planning, who was accused by the United States of helping a former military dictator to loot the country of billions of dollars in the 1990s.
JOSEPH UTSEV
Also, Joseph Utsev, Minister of Water Resources and Sanitation who started primary school at the age of three according to his Curriculum Vitae was also successfully screened by the National Assembly.
In a conversation with The Point, a public affairs analyst, Amin Adeyi said it had become a "ritual" for the President of Nigeria and National Assembly members to shun reports from the Department of State Services against potential appointees, noting that this sad reality had made it impossible for the system to be devoid of corruption and impunity.
"Look at the case of Musawa, the woman that is still serving in the NYSC, I think a sensible President ought to have announced her removal immediately because this NYSC certificate issue led to the removal of a Minister before. You remember the case of Kemi Adeosun who allegedly forged her NYSC certificate and because of that she was dropped. Now, could it be that the NYSC certificate is not part of the prerequisites again or it only affects some people and excludes others?
"On the other hand, looking at their screening by the National Assembly, sometimes when someone has not been proven guilty formally, it remains an allegation and they can't use that to stop that person from holding a particular office. As long as the person has not been found guilty, he should be given the benefit of the doubt. But it would be better to nominate persons who have no weighty allegations against them.
"Some of these ministers are guilty of the allegation in the court of public opinion. If we really want to get it right, such persons have to excuse themselves from these kinds of appointments until they clear their names. This 'let my people go' kind of appointment has become a matter of fulfilling all righteousness in order to make it look as if they passed through screening. Afrobeat creator, Fela Anikulapo-Kuti, saw this thing long before now. He said it was a "paddy paddy government" and everything will continue to remain like that until we have a president who thinks well of the image and integrity of this country," he stated.
Adeyi, a security expert and former Director of DSS, opined that giving the affected ministers a clean bill of health would encourage more Nigerians to go into criminal acts because it would give the wrong signal that people could get away with offences and illegalities."
Under the current National Assembly presided over by Senator Godswill Akpabio, some ministerial nominees did spend up to five minutes before the senators. No opportunity was allowed for Nigerians either watching the screening on live television or their representatives in the Senate to grill the ministerial nominees who were about to take up a very serious national assignment.
Chairman of the Network of Non-Governmental Organisations in Osun State, Michael Ebofin, said the senators were aware that the concerned ministers were not qualified to be screened but that the lawmakers had no choice because they feared their shady deals could be exposed.
Explaining why the lawmakers cleared the ministers, Ebofin said, "We are experiencing this (clearing of the ministers) because of the system we are running in Nigeria. It is a 'watch my back, I watch yours' kind of system and it is breeding more impunity.
"The National Assembly has not shown any difference. They are still the rubber stamp set of people Nigerians know. Even the opposition parties in the house are not helping matters. They appeared to have been compensated in the House that is why their voices are not being heard.
The Senate President announced the sharing of money recently and all of them got it."
"The National Assembly members are disgracing us in the international community and I think this is the time for civil society organisations, media and other critical sectors to rise and defend the integrity of this country. It is really unfortunate that we have found ourselves in this mess," he added.
Bothered by the impact of the emerging scenario where ministers are not persons who can be said to have hands clean enough to go to equity, Adeyi noted, "With these allegations and subsequent approval of these affected ministers by the National Assembly, we are telling the coming generation to shun integrity and truthfulness. We are encouraging criminality, forgery and other immoral acts. We are discouraging values. If somebody said he finished secondary school before the age of six, it is very laughable. We are de-emphasising pristine qualities that should be paramount conditions for getting into these positions."