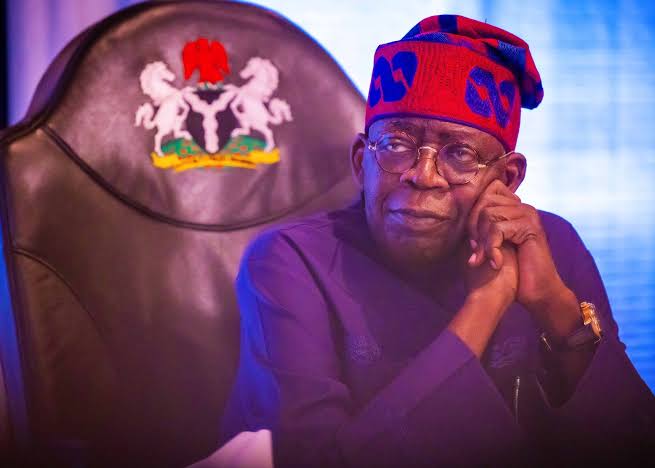 BY BRIGHT JACOB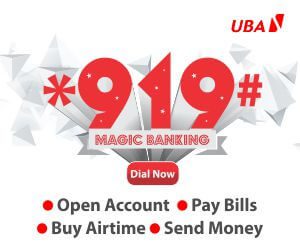 The political snakes and ladders which has seen the president of Nigeria, Bola Tinubu, coming together to forge close bonds with the most unlikely of individuals and groups, and jettisoning others who declined the offer to work with him, is not only engrossing for protagonists of the former Governor of Lagos State, but also above the heads of opponents who are yet to come to terms with the cerebral shrewdness of the Lion of Bourdillon.
Hence, like the board game which originated in India in which pictures of snakes and ladders hamper or expedites a player's progress, Tinubu has warmed up openly to these individuals and groups, gaining political advantage by using them as ladders to consolidate, or better still, make his present political position stronger.
In marked contrast to this, Tinubu had at other times been forced to swallow a dose of reality as his clarion call to some disgruntled political opponents and groups to work with him and salvage Nigeria had been ignored, thereby bringing the political heavyweight crashing back to earth into a disadvantage, similar to moving down pictures of snakes in the game.
This unyielding posture in the stance of Tinubu's political opponents has, however, not dampened the enthusiasm of the current landlord of Aso Rock. Like a shooting star, he has continued to blaze the trail with many of his policies, most of which even the most unrepentant of cynics have applauded.
And though Tinubu's administration may still be nascent with its own imperfections, he has demonstrated that a new Nigeria is possible and that bridges of reconciliation mustn't be improbable.
The former two-term Governor of Lagos State has also proven to doubting Thomases, through photo ops he got with some prominent Nigerians, especially at the presidential Villa, that no individual or group is irrelevant in the desperate quest to rejig the country.
This noble intention, notwithstanding, some keen observers have cautioned the president against entertaining political interlopers, urging him to be wary of those he dines with and those he intends to pilot the affairs of Nigeria with. According to these observers, politics is a dirty game and has the capacity to blow apart the reputation of the not so discerning.
"I might not support these meetings with some of these individuals and groups, but I want to give him the benefit of the doubt and then trust his judgment, too. This is just him executing governance at the highest level"
ASARI DOKUBO
Perhaps, the most shocking of the inclusion to the human bridge Tinubu is trying to build is the self-assertive, fearless and intimidatingly menacing former leader of the Niger Delta People's Volunteer Force, Asari Dokubo.
The NDPVF which was established in 2004 by Dokubo to press home the demands of the group, who had agitated for a sovereign state of the Niger Delta and also threatened to attack and blow up oil wells owned by multinational oil corporations accused of environmental pollution and neglecting the Niger Delta region.
Because of the unrest in the region at the time, then-president of Nigeria, Olusegun Obasanjo, had called Dokubo and another leader of a rival militia, Ateke Tom of the Niger Delta Vigilante, for a peace parley. That failed.
Obasanjo, however, would later arrest the more "troublesome" Dokubo, ensuring he was incarcerated until he (Obasanjo) left office on May 29, 2007.
Noted for his fiery utterances before television cameras during his court trial, Dokubo would later be released on bail on June 14, 2007, by President Umaru Yar'Adua, who took over from Obasanjo, granting Dokubo amnesty.
Years later, Dokubo revealed that one of those who reached out to him after he was released was Tinubu. He said he respects Tinubu and showed that by vigorously campaigning for him before the election.
After Tinubu won the election and was sworn-in, Dokubo visited him in Abuja, and while addressing the press in the State House, an action which irked the opposition, Dokubo said the military were the ones aiding and abetting crude oil theft in the Niger Delta.
Expectedly, political and security analysts were quick to chide Dokubo, accusing him of dancing in the corridors of power because he likely wanted to take the job of another former militant, Government Ekpemupolo, aka Tompolo, who has been contracted by the Federal Government to secure petroleum pipelines in the Niger Delta.
Dokubo also said the leader of the Independent People of Biafra, Nnamdi Kanu, who has been in detention since June 2021, after he was arrested in Kenya, shouldn't be released, but must face justice, according to Dokubo, for "pouring petrol on the flames of EndSARS."
Even so, some Dokubo critics have urged him to be considerate as he, note worthily, regained his own freedom after a new president emerged.

AKINWUMI AMBODE
Tinubu's recent reconciliation with his estranged former political godson and governor of Lagos State, Akinwumi Ambode, was commended by APC chieftains and ordinary Nigerians alike, with many others following politics in Lagos saying it is timely and altruistic, rather than an opportunistic political move.
However, whether this submission can be taken to the bank will be determined by time and the sincerity of the actors involved and if they imbibed the spirit of all's well that ends well.
Ambode's political base is in the Epe corridors of Lagos and since he lost the APC governorship primary in the state in 2018, he had been a recluse, avoiding APC activities for five odd years. However, the olive branch extended by Tinubu may have changed all that.
Ambode and Tinubu had grown apart during the former's first term as governor of the massively cosmopolitan city of Lagos. Tinubu, among other reasons, said Ambode strayed from implementing the Lagos master plan, as well as not carrying the state chapter of the party along in the scheme of governance.
And though Tinubu at the time said that he didn't have a hand in Ambode's travails, and that members of the Governor's Advisory Council were the ones calling the shots on behalf of the people of the state, those in the know alleged that Tinubu's unseen hand was involved, too.
Afterwards, Babajide Sanwo-Olu was thrown up by the party to challenge Ambode for the party's sole ticket, and this led to a bitter feud between both men in 2018 with Ambode addressing a world press conference at Government House, Alausa, Ikeja, and accusing Sanwo-Olu of getting arrested for spending fake dollar at a club in the United States and for checking into a rehabilitation centre at the Gbagada General Hospital for purportedly drug-related reasons.
Sanwo-Olu denied the allegations, hitting back at Ambode by stating that "the promulgation of salacious rumour should not be part of the job description of a governor." He also said if given "a chance at cooler reflection" of what he said, Ambode would "regret his descent into such low conduct."
It was, therefore, a thing of beauty when pictures of Tinubu, former Works and Housing Minister, Babatunde Fashola and Ambode – all former governors of Lagos State from 1999 to 2019 – including the incumbent governor, Sanwo-Olu, surfaced online.
The images would have made any member of Tinubu's class of 1999 Governors to be green with envy. Perhaps, in retrospect, any student of political history will sleep soundly about this, knowing that only a master strategist could have pulled such a feat.
As it is, all ears have been kept to the ground for Ambode's next possible political move, having been reabsorbed into Tinubu's political dynasty.
RABIU KWANKWASO
Rabiu Musa Kwankwaso needs no introduction in Nigeria's political landscape. The leader of the Kwankwasiyya movement is probably the only former candidate among the contestants who vied for the presidency to have warmly embraced Tinubu.
Not known to mince words, Kwankwaso had said, after Tinubu picked Kashim Shettima as his running mate way back in 2022, that if he couldn't get the presidency, he would recommend Tinubu for the job.
"I know Bola Tinubu is a strategist," he said during a television interview, adding, "he is a good man, I have had reasons to sit with him several times, from 1990 till date.
"The only thing I don't know is what he will tell Nigerians he will do differently from what President Muhammadu Buhari is doing. Ordinarily, if I cannot get (the presidency) I can recommend Tinubu."
After Kwankwaso took his stand, an Abuja-based activist, Deji Adeyanju, said the former Minister of Defense was warming up to Tinubu because he (Kwankwaso) was of the view Tinubu would make him the next president if the godfather of Lagos politics wins in 2023.
True to his word, Kwankwaso quickly assembled beside Tinubu immediately the latter was announced by the Independent National Electoral Commission as the winner of the polls. And unlike the other two frontline candidates, Atiku Abubakar of the People's Democratic Party and Peter Obi of the Labour Party, Kwankwaso decided to sheathe his sword, refraining from dragging Tinubu before the Election Petition Tribunal.
Coming from the New Nigeria Peoples Party, Kwankwaso's grandstanding and political gestures in the APC seem to have failed to attract the kind of welcome he envisaged, at least, from his successor, Umar Ganduje.
Tension has been brewing between both men following the actions of new Kano state governor and disciple of Kwankwaso, Abba Yusuf, who had sacked Ganduje's political appointees and was also on a demolition spree of properties built on portions of land sold by Ganduje's administration.
Providence would, on the same day, bring the two political gladiators from Kano as guests of the president in the State House, Abuja, and an exasperated Ganduje sent the media reeling with laughter after he said he would have slapped his former boss if he had bumped into him at the Villa.
Pundits have said even though it will not be a walk in the park, they expect Tinubu to manage the two massive egos and also harness Kwankwaso's popularity in Kano State for the overall benefit of the APC.
CAN and NLC
The Christian Association of Nigeria and the Nigeria Labour Congress were groups that had resisted Tinubu one way or the other before the election, and after the election, for the NLC.
After Tinubu chose Shettima, a Muslim like him, as his running mate, CAN had voiced its frustration, saying the Muslim-Muslim ticket didn't reflect Nigeria's religious diversity. Other opponents said Tinubu wanted to Islamize Nigeria.
Tinubu tried to douse the tension, reminding Nigerians that his wife, Oluremi Tinubu, is an ordained pastor in the Redeemed Christian Church of God, and that he has never attempted to Islamize her.
After Tinubu won the election, CAN was among those who congratulated him during his inauguration, with the president of the association, Daniel Okoh, describing it as a new chapter for Nigeria.
Today, Tinubu has an excellent rapport with the association and experts have said his second term ambition, if it will be in the offing, would not experience the pre-February 25 hiccups.
On its part, the NLC supported Obi during the buildup to the election, most likely because the former Anambra State Governor was Labour's candidate.
On May 29 when Tinubu gave his inauguration speech, he had removed petroleum subsidy, and the organised labour had sharpened its claw, ready to ground the country.
However, after high-wired negotiations between the Federal Government and the Joe Ajaero-led NLC, nerves were calmed and the strike was called off.
Like CAN, Tinubu used the NLC to score political points. Whether he will sustain the advantage, however, remains to be seen.
WHAT'S NEXT?
In reaction to Tinubu's political moves to engender inclusivity, a Port Harcourt-based political analyst, Sylvester Enefeli, said, "I wish I can get into the mind of the president. But listen, this is who he is….a planner and builder of men. And you should believe me when I say that he will be meeting with more personalities…those he will not be expected to be seen with … .controversial figures, opponents and foes alike.
"I might not support these meetings with some of these individuals and groups, but I want to give him the benefit of the doubt and then trust his judgment, too. This is just him executing governance at the highest level.
"As for Dokubo, Tinubu obviously vested so much trust in him to have allowed him to speak to journalists in Abuja. This is because your everyday president will not want to be seen publicly with characters like Dokubo. But Tinubu is unusual. He has changed all that.
"Now, we will be keeping our fingers crossed that Dokubo will deliver on helping to curtail oil theft in the Niger Delta or any other responsibility he will be assigned. So, let's wait and see what he will bring to the table for the government," he said.
Continuing, Enefeli said, "Granted Kwankwaso had said he would support Tinubu because they were friends, but the man told Nigerians during the presidential campaign he was the best man for the job….he claimed to be the most this and that among all the candidates.
"The real reasons he decided to align with Tinubu still beats my imagination. This is why it will require the clearest crystal ball to find out what he stands to gain from the APC if he eventually joins the party.
And as for Ambode, I think he's a spent force, but I will not count him out yet. Politics can spring the biggest surprises and Nigerians may not be ready yet for them. So, if the man decides to throw his hat into the ring by entering the governorship race in 2027…remember that he still has one more term…then, things will become really interesting. But who says he can't be engaged by Asiwaju now?" Enefeli concluded.
"Our democracy is still evolving and that is why what we have now is politics of interests…you align with whoever will help you secure votes. That's where it is at the moment with Ambode, Kwankwaso, Dokubo and the other groups"
Asked whether Tinubu was making the right political moves, a social commentator and clergyman, Reginald Anene, said, "The truth is that in politics, a lot of knowledgeable politicians who have been there for decades…they will tell you that there is no permanent enemy or friend in politics.
"I remember a certain interview Dokubo granted some time ago. He said he used to be very close to Tinubu, but then when (Goodluck) Jonathan came on the scene, he had to jettison his relationship with Tinubu because, of course, Jonathan was of the PDP while Tinubu was in the ACN (Action Congress of Nigeria) before the party became APC, where Tinubu fronted for Buhari whom he (Dokubo) had no admiration for.
"However, towards the end of Buhari's administration, Dokubo did get a contract to man, I think, the Abuja-Kaduna express way, and truth be told, he did a yeoman's work.
"But I have my reservations, though, concerning Dokubo's personality…I really do not agree with his modus operandi and I do not agree with his aggression or with his uncouthness, but essentially, politicians will always form alliances they feel will be beneficial to them," he said.
Still speaking, Anene said, "In the case of Kwankwaso, we saw how his party won Kano State, and of course, any party that really wants to do well knows they need to have these people…though they may not be people you agree with, so to speak. But like I said earlier, in politics, there's no permanent friend or enemy.
"And do not forget the fact that the likes of Ambode, who was formerly in the APC … .because of the feud he had with his party in his Lagos base, and by extension, Tinubu, lost out (on his second term governorship bid).
"A lot of people had anticipated this reconciliation (with Tinubu), a lot of people had anticipated that he'll be back and then, perhaps, some insinuations that he may just be allowed to come back and finish his second term…these are just rumours, anyway," he noted.
In addition, Anene said the reason why it seems strange political bedfellows were meeting was because politics in Nigeria was not based on ideology, but interests. According to him, it is also the reason why most politicians jump from one party to the other.
Anene also said it was only individuals in political parties that have ideologies.
"This is whoever occupies the office (of president) defines the ideology. That's what we have in Nigeria.
"Our democracy is still evolving and that is why what we have now is politics of interests…you align with whoever will help you secure votes. That's where it is at the moment with Ambode, Kwankwaso, Dokubo and the other groups," Anene submitted.