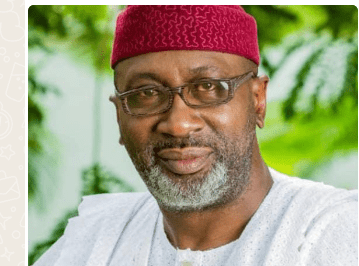 A chieftain of the All Progressives Congress and the National Chairman, Asiwaju Ahmed Tinubu Support Group, Yomi Odunowo, has said that the election of would mark a new dawn in the country as he was set to ensure that the needed infrastructure for the the over – all development of the country are put in place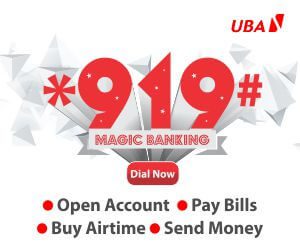 Odunowo who made these remarks in a statement signed by his Special Adviser on Media, Seyi Shodipo, felicitated with Tinubu on his victory at the Saturday polls and consequent presentation with the certificate of return.
He thanked Nigerians for believing in Tinubu and for their support for the much desired renewed hope, stressing that the election was resounding and well – deserved as he was adequately prepared to restore the country to its esteemable glory.
The APC chieftain noted that the tasks ahead of the President – elect were enormous, but as a transformational catalytic politician and leader, the Tinubu presidency would make indelible, enduring and life changing impacts on the lives of the people.
"With his magnanimity, he has extended his olive branch to his co – contestants for peace to reign and this is the only time the administration can settle down to do the much needed task ahead as the renewed hope is finally here", Odunowo stressed
Speaking on his organisation's support for the President-elect during the campaigns, Odunowo said the group strongly promoted the aspirations of Tinubu based on the organisation's independent assessment, which adjudged him the best candidate for the nation's presidency, adding that the Tinubu administration would do the nation proud by bringing about the much expected accelerated development in the performance of agriculture, education, healthcare delivery system, good road networks, adequate employment opportunities for university and polytechnic graduates, autonomy for the universities, offer of loan facilities to indigent students, information and technology, housing, improvement in electricity supply and other social services.
He further added that the Asiwaju Ahmed Tinubu Support Group was persuaded by Tinubu's track records in both public and private life to support his aspirations, expressing confidence in the ability of the President – elect to ensure the proper harnessing of all the needed resources in the country in order to turn them into fortunes.
Odunowo stressed that he appreciated the onerous contributions of the entire members of the Asiwaju Ahmed Tinubu Support Group that aggressively canvassed for Asiwaju Tinubu's election via the media, devopment of the Jagaban and HumanGenie apps for engagement with the people and inter – personal campaigns, stressing that Nigerians were appreciative of both the human and material resources deployed by the organisation in promoting the candidature of the President- elect.
While admonishing the people to consider last Saturday's election as that of the entire Nigerians and join hands with the incoming Tinubu administration, the AATSG National Chairman implored the people to again troop out en-masse on March 11 to cast their votes for Dapo Abiodun as Ogun State Governor and all other APC House of Assembly candidates.