In Biron, almost every house has a gun
As the end of the year draws near, experts have advised that, in view of the increased criminal activities that had been recorded around this time in previous years, Nigerians should go about their daily activities with increased vigilance. According to them, since no crime occurs in a vacuum, it is always good to avoid places that have been identified as danger spots. A special investigation by The Point revealed 100 top danger zones in Nigeria as shown by the mapping analyses at various police stations. The series, which began penultimate week with 25 danger spots around Lagos, continues in this edition.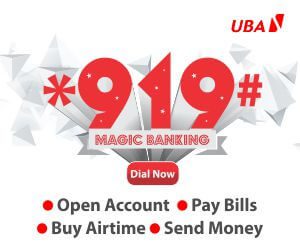 51-INTERNALLY DISPLACED CENTRES IN BORNO
Almost every part of the state is violent-prone. This is aside from the social activities of the people that have been paralysed by the inglorious activities of Boko Haram. For now, Internally Displaced Centres in the state have been turned into smouldering centres. Local government centres in the state have also been turned into theatres of war, while market places remain no-goareas.
52-BUNDIGARI, IN YOBE STATE
A community in Damaturu where heinous crimes such as homicides have become the order of the day. The community is so volatile to the extent that some residents would not mind confronting authorities, especially the Army, over what has been considered senseless killing of their kinsmen in the recent past.
53-IJAW AROGBO, ONDO STATE
This town in Ondo State is gradually writing its name in the mud as a place where big time armed robbers are born. It has been discovered that bank robbers from the town have repeatedly made the community their safe abode whenever they strike their targets.
54-NSUKKA
A sleepy town in Enugu State where the University of Nigeria, Nsukka is located. The common crime here is "land-grabbing."
55-MOLETE
A community within Ibadan, Oyo State. The known dangerous activities here are the NURTW leadership tussles. They are usually bloody battles that spread to other parts of the state. But the state government has put some measures in place to tackle this.
56-ZANGO/KATAF, KADUNA STATE
Residents of these two communities in Kaduna State are always at daggers drawn. The hostility between them had in the past attracted the attention of the Federal Government.
57-SOKA IN IBADAN, OYO STATE
Soka is today known and identified with kidnapping and cannibalism. About two years ago, the Police in Oyo State busted a group of kidnappers, made daring arrests, and in the process, librated 10 persons who were held in captivity.
58-OBIARUKU, DELTA STATE
Obiaruku is known for illegal arms manufacturing. Almost every house in this town maintains an arms armoury/ workshop. Little wonder, the town parades a sizeable number of criminals, most especially armed robbers. Ask them why they are into this type of trade, you would be told that gunsmithing is the only trade they know.
59-NYANYA, FCT, ABUJA

Nyanya, in the Federal Capital Territory has repeatedly played host to bomb blasts, forcing the police to dabble the community a flash point. Today, more than five sneaking points have been established there by the authorities, who want to constrict the nefarious activities of bomb throwers.
60-BERGER BRIDGE, ABUJA
This area of Abuja is very dangerous, most especially for night travellers. In spite of bright lights made available within the stretch, hoodlums often lurk within the alleys to carry out criminal acts. For now, police patrol has been enhanced in the area.
61-AREA 1, ABUJA
Commuters have to look very well before they leap. Streetwise cigarette –smoking boys, who would pretend to be helping passengers to carry their bags only to disappear with them, are many here. They pass the luggage to other gang members and disappear.
62-NO MAN'S LAND, IN KANO
This community is largely occupied by the non-indigenes. Here, both hotels and brothels are commonplace. There is always in-fighting amongst owners of these business concerns that often attract police presence.
63- ALABA INTERNATIONAL MARKET, LAGOS
Here is an international market that parades different shapes/ shades of people who trade in different types of goods and merchandise. The market also accommodates suspected stolen goods. More often than not, police from the zonal command had traced stolen/diverted goods to the market.