As the end of the year draws near, experts have advised that, in view of the increased criminal activities that had been recorded around this time in previous years, Nigerians should go about their daily activities with increased vigilance.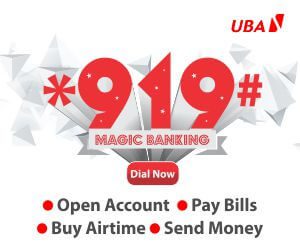 According to them, since no crime occurs in a vacuum, it is always good to avoid places that have been identified as 'danger spots.' The Point's investigation has revealed a list of top 100 danger spots in Nigeria, as shown by the mapping analyses at various police stations. Lagos State dominated the danger list, with 25 black spots identified across the state.
1. Kara long bridge
Located between Lagos and Ogun states, stretching to Ojodu Bridge, along the Lagos/Ibadan expressway. Crime here usually occurs when travellers' vehicles break down, most especially in the dead of the night. The extremely unfortunate victims, most times, get killed. Some cattle rustlers also occupy a section of the area and the Police have been unable to stop them. Police authorities have, however, put up an enhanced patrol of the entire area.
2. Gbagada/Church bus stop
This place is marked black spot by the Police. Crimes like 'hitand- run' or 'smash-and-grab' are common occurrences. Criminals leverage on the fact that majority of those who ply the route are vulnerable church goers. On the police radar, the place is potentially dangerous.
3. Oju-Ina on Lagos Island
The in-thing here is drug. It is very common amongst the Island youth to gather at Oju-Ina to do what is locally called 'jones.' A spark of fire is used to chase a white substance and the chaser would excitedly inhale the thick smoke that follow. Some others, it was gathered, could crush lime to extract the water with which they inject drugs into their bodies through the veins. This process is locally called 'snorting.'
4. CMS bus stop
Also on the Island, this area is a den for pick-pockets. They mingle with the crowd and, in the process, rip-off wallets and empty pockets. This set of criminals move in groups and act on impulses. Some of them have bulgy eyes and multiple pockets on their pants. Police have warned travellers to be wary of them.
5. Oko-Olomi
It is located at Ajah. The notable crime here is murder. The troublemakers here are the land grabbers, who go in groups and are usually armed with dangerous weapons. These groups of criminals neither have respect for the law nor for life.
6. Obalende under bridge
This place serves as a breeding ground for armed robbers. The Police have just discovered the antics of these criminals, who sleep on either planks or on mats in the early
For the concluding part of this story and others, grab your copy of The Point from your nearest vendor