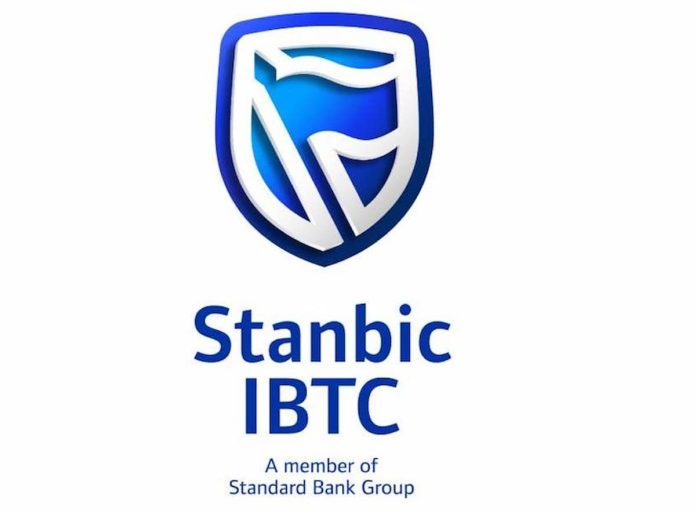 BY FESTUS OKOROMADU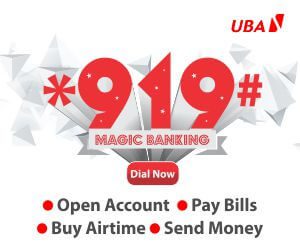 Leading banks like United Bank for Africa Plc, Access Corporation Plc, Zenith Bank Plc and GTCO did not measure up to the lending requirements of the Central Bank of Nigeria in the financial period ended September 30, 2022.
Other banks that failed to meet the 65 percent Loan to Deposit Ratio of the CBN in the review nine months financial period were FBN Holdings Plc and Wema Bank Plc.
But Stanbic IBTC Plc and Fidelity stood out as they both exceeded the Apex Bank's LDR limit.
Stanbic IBTC led the pack as the bank's interim consolidated statement of financial position for the third quarter ended September, 2022 shows a customer deposit of about N1.14 trillion with about N1.13 trillion translating to 99.56 percent was given out as loans and advances to customers.
Similarly, Fidelity Bank Plc, which recorded a customer deposit of about N2.30 trillion, went ahead to disburse about N1.99 trillion to customers as loans and advances, representing 86.69 percent, which is above the minimum recommended by the CBN.
Closely following the lender- friendly banks are Access and First Bank.
Access Bank during the period recorded a customer deposit of about N8.19 trillion as against N4.62 trillion loans and advances representing 56.43 percent, while First Bank reported customer deposits of about N6.6 trillion and loans and advances portfolio of about N3.6 trillion or 54.53 percent.
Zenith Bank on its part collected N8.04 trillion as deposit from customers but distributed 48.24 percent of that amount which stood at about N3.88 trillion as loans and advances.
UBA on its part secured N7.03 trillion from customers as deposit and disbursed only 43.38 percent which was about N3.05 trillion.
Meanwhile, GTB and Wema Bank trailed the pack as they reported 43.28 percent and 42.278 percent respectively in the LDR.
For instance, GTB generated about N4.26 trillion in deposits and gave out about N1.84 trillion as loans and advances while Wema Bank which secured a deposit of N1.08 trillion, issued out about N462 billion to customers as loans and advances.
While the 65 percent loan-to-deposit ratio benchmark set by the CBN was intended to improve lending to the real sector for the purpose of economic growth and development, the refusal of banks to comply attracts a penalty from the regulatory bank.
CBN circular issued January 7, 2020, emphasized the importance of banks' lending to Small and Medium Enterprises, Retail, Mortgage and Consumers as a means of stimulating the economy.
Part of the circular signed by Ahmad Abdullahi, Director of Banking Supervision, reads, "The CBN has decided to retain the minimum 65% Loan Deposit Ratio (LDR) in the interim. All DMBs are required to maintain this level and are further advised that average daily figures shall be applied to assess compliance going forward.
"The incentive which assigns a weight of 150% in respect of the lending to SMEs, Retail, Mortgage and Consumer Lending shall continue to apply while failure to achieve the target shall continue to attract a levy of additional Cash Reserve Requirement of 50% of the lending shortfall of the target LDR on or before March 31, 2020."
The apex bank also said it noticed a remarkable increase in the size of gross credit by the Deposit Money Bank to customers when it first increased the LDR from 60% to 65% in 2019.
However, experts are of the opinion that current trending of declining LDR may impart the economic negatively as it's becoming more difficult for entrepreneurs and investors to secure loans from the banks.

An Abuja based financial analyst identified the high cost of funds and banks appetite for quick returns as some key factors responsible for declining LDR posted by the banks.
"Imagine banks charging as high as 30% and above as interest on loans and advances, how do you expect a manufacturer who is already burdened with high cost of operation to cope. This is the reason why factories are closing down. The CBN needs to compel all DMBs to meet the 65 percent LDR without any option.
"Nigerian banks must be charged to employ some sense of patriotism while doing business, as that is the only way to grow the economy. They need to understand that growing the economy through the provision of funds to SMEs will benefit their operations in the long-run.
"Our banks are interested in the purchase of Treasury Bills, rather than funding SMEs with their surplus cash. Its only government contractors and importers of goods that can afford to patronise them, while industries and manufacturing suffers," he said.
Also speaking, an entrepreneur, Kola Adewale, said the banks are not interested in giving loans to manufacturers.
According to him, he has engaged his bank in sourcing for funds to expand his Pure Water Factory located in Bwari area of the Federal Capital Territory in the past two years to no avail.
"Imagine my bank asking for 32 percent interest from me. How do you expect me to pay back? How much can I make if I take such a loan facility? Although it has hindered my expansion plans, I will have to make do with what I have for now. Maybe one day the government will initiate policies that will force the banks to reduce their charges so that investors can secure funds, invest and grow the economy.
"There is a huge prospect in this economy, but sourcing funds to invest as an SME is a serious challenge. While the CBN issues policy statements the need for monitoring cannot be overemphasized," he said.
Meanwhile, a report obtained from the CBN that the deployment of the 65 percent LDR boosted credit to the private sector between January and May 2022 as lending to the sector grew by N3.01 trillion during the period.
Detailed analysis of the CBN data indicates that lending to the private sector hit N38.1 trillion in May 2022 up from N35.18 trillion in January translating to N3.01 trillion or 8.5 percent growth.