Interpol begins investigations, trails 5 suspects
The Federal Government is currently conducting investigations to unravel how more than 500 luxury vehicles were illegally shipped into Nigeria as alleged by the Federal Bureau of Investigations office in Toronto, Canada. The allegation reportedly jolted the presidency, which immediately directed the Inspector General of Police to look into the matter without further delay.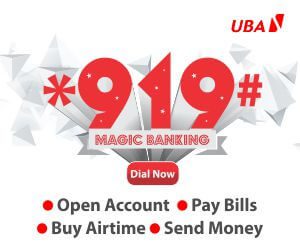 Already, the Force Criminal Investigations Department, Interpol branch, has been detailed to work with other agencies with a view to ascertaining how the crime was perpetrated. Checks revealed that the FBI in Toronto, had initially worked on a 'romance scam' lead that was later linked to a $5 billion fraud investigation. Toronto police alleged that 500 luxury SUVs were stolen in the Greater Toronto Area this year.
It said it was part of a sophisticated vehicle trafficking operation linked to a Nigerian organised crime ring known as Black Axe, in which a Service Ontario employee reportedly fed vehicle owners' details to criminals. Service Ontario is a government of Ontario initiative that enables residents access government services effectively.
According to findings, the criminals steal the SUV cars in line with a "shopping list" handed down to them from higher ranking members in the ring, acquire vehicle identification numbers and key codes from the Service Ontario employee and cut the keys with a lock smith, who was also arrested.
The stolen cars were said to have been taken to shipping yards in Montreal and Halifax, both in Canada, and shipped to Nigeria and Ghana within days, where they were sold forroughly half their market values. Further details revealed that the investigation was nicknamed Project CBG, and it actually began in the spring of 2015 after which the police in Canada noticed a stringof luxury vehicle thefts in and around Toronto.
"When they began investigating, they noticed that the thefts weren't one-offs, but rather part of an intricate web. We had to decide as a police service and with our partner agencies whether we deal with the thefts at hand or we take the head of the snake off — so we went for the head of the snake,"
Staff Inspector Mike Earl, was quoted to have said. The Interpol revealed further that "the thefts accounted for about 10 per cent of all vehicles stolen in Toronto in 2015, totalling approximately $30 million. Some vehicles were stolen from as far as Hamilton, Waterloo and Guelph, Ontario.
Further checks revealed that "approximately 200 vehicles, worth $11 million, were recovered from shipping containers withassistance from authorities in Spain and Belgium."