As govt allegedly parcellates lands in choice areas for sale
Traders and firms operating in Imo State are now groaning under heavy yoke of multiple taxation just as government allegedly parcellates choice lands in the state, selling them to willing buyers.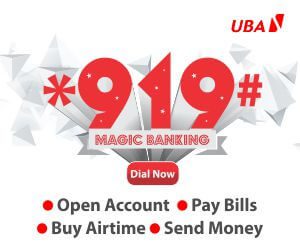 Investigations conducted in some parts of the state revealed that traders and firms have been groaning under the burden of various forms of taxes as revenue collectors or agents hound them all over, forcefully demanding taxes and levies.
In the Owerri, the capital city, consultants, believed to be agents of the state government, have regularly been invading markets, offices and shops to collect revenues. Victims told The Point that the agents, backed by fierce looking men, harass, embarrass, and assault any person, including workers and customers they find in any place they are invading.
It's not been easy for me because on the day of the demolition of the market, I was unable to evacuate all my goods. I have relocated after I borrowed N200, 000 to procure a new stall
Some of the victims at a popular Relief market lamented that despite various levies they pay, they were been asked to pay N30,000 for Certificate of Occupancy  into "a special task force on IGR" Account No 5669078015 at FCMB .
One of the shop owners, Nze Festus Nnodi,  disclosed that they received the notice recently through text messages informing them to go to the bank to make payment.
"We just received this notice this Christmas period, asking us to go to the bank to pay N30, 000 for the collection of our shops' C of O. This is separate from other numerous fees we pay to these government agents. We are tired of these taxes in the markets. We pay sanitation fee to the state and local government and several other fees, including rents," he added.
For the traders at the popular Cluster market, near Naze off Owerri-Aba road, where the government, in its urban renewal drive, had relocated traders from demolished Ekeokwu market, the story is pathetic.
It was gathered that they were not only asked to pay levies, they have received quit notice for failure to pay N2.5million, being cost to rent a shop in the area, while those selling their commodities outside had also been asked to pay N500, 000 or vacate the market.
The traders complained to our correspondent that the government asked them to relocate to Naze Cluster market as a measure to ease their pains and losses they had to suffer as a result of the demolition exercise.
"The state government said that the market was built for us to ameliorate our suffering arising from the demolition of the Ekeokwu market," they lamented.
However, few months after the relocation exercise, a notice was sent out informing them that shops at the Cluster market were for sale.
"We are asked to N2.5million for each shop while those selling outside were asked to pay N500, 000 for a space," a trader, Ikechukwu Anoforu, disclosed.
But a trader who claimed he lost his shop and wares when the market was demolished said he managed to borrow N200,000 he deposited to get a stall
"It's not been easy for me because on the day of the demolition of the market, I was unable to evacuate all my goods. I have relocated after I borrowed N200, 000 to procure a new stall," he said.
Also, firms are closing down operation because of choking tax burden as some that could not pay have decided to wait until after the general elections when current administration in the state is expected to end to commence operation.
It was gathered that a multi-billion naira super mega fuel station, Empire Energy, along Owerri-Aba road, had remained closed over five months it was built because the firm could not pay N10 million tax charges imposed on them by the state government.
According to a worker who pleaded not to be mentioned, "the management decided not to open operation because the state government is demanding N10 million tax payment. The workers are still been paid salaries but we are not operating now."

Efforts made to get the Executive Chairman, Imo State Board of Internal Revenue, Dr. Mrs. Henrietta Dennis-Jacobs,  failed when filing this report as she could neither pick her calls nor respond to the text messages sent to her.
However, the Developer in charge of the Cluster market, Obinwanne Chinaka, who is said to be a brother to Governor Rochas Okorocha in-law, Uche Nwosu, told our correspondent that he was not responsible for the collection of levies and taxes in the markets but in charge of collecting rents in the market.
He disclosed that he took a loan from a bank amounting to over N500 million to build the shops in the market.