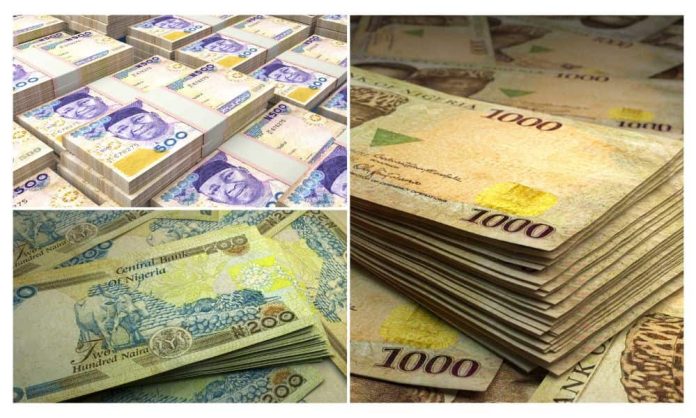 BY TIMOTHY AGBOR, OSOGBO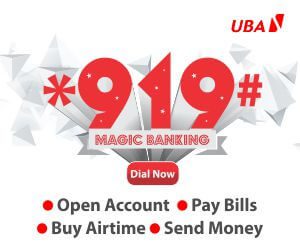 Business owners, traders and transporters in the Federal Capital Territory, Abuja, and Osogbo in Osun State are defying the Central Bank of Nigeria's directive on accepting old N500 and N1000 notes as legal tenders more than 17 hours after the apex bank's announcement.
Investigations by The Point, however, found that residents of Abuja and Osogbo still reject the old notes.
Salisu Mohammed, a trader in the UTC Area market, confirmed that he had rejected the old customer notes.
"No one is collecting the old N500 and N1000 notes as I speak to you. If other traders do not collect the money, do you expect me to do so? I have rejected some customers today who came buying with the old currencies," he said.
Similarly, motorists and business owners are rejecting the old banknotes at the time of filing this report.
Okechukwu Okereke, a taxi driver, said he was yet to come to terms with CBN's announcement on the acceptance of the old naira notes.
"As for me, I am not receiving the money. I heard depositing it at the bank is difficult, so what is the need? Only customers who have the new notes will board my vehicle. I no dey for banks' wahala", he disclosed.
Meanwhile, commercial banks in Utako, Jabi, Wuse and Abuja City centres were crowded with customers, as had been the case since the beginning of the naira crisis two months ago.
Benson Dogo said he came to the bank as early as 6:30 am but still could not get cash, old or new.
Narrating his ordeal, he said: "At a point, the bank asked everyone to leave its premises. Right now I don't know how to return home."
Another respondent, Okoro Ndubuisi, said he almost fought the driver who brought him to work in the morning over the old N500 note.
"I told him I had the old note, but he claimed he didn't hear me say that and insisted I must pay him with the new note. Luckily, he agreed to receive payment by transfer, which was my saving grace," he said.
Also, some traders and commercial transporters in Osun State on Tuesday rejected the old N1000 and N500 notes from buyers.
At some filling stations visited by The Point, fuel attendants did not collect the old notes from transporters.
Speaking with a fuel attendant at Lameco junction in Osogbo after refusing to collect the old notes from a commercial driver who had paid after purchasing Premium Motor Spirit popularly known as petrol, he said his manager asked him not to collect the old notes.
Other traders who spoke to The Point said they were rejecting it because they don't 'trust' the Central Bank of Nigeria on its reluctant compliance with the judgment of the Supreme Court.
"I don't trust this Emefiele. He may come back and say he didn't give the directive for the spending of the old notes, that's why I cannot collect it from you," a trader told our correspondent.

Another trader at Olaiya area of the capital city, said, "I will only collect it once the money has been widely circulated and majorities now have it. This CBN may come back to tell us that it's no longer a legal tender."
Meanwhile, most commercial banks complied with the directive of CBN by releasing the old notes to customers.
Many residents had thronged banks on Tuesday morning to withdraw money. Most of the banks visited didn't load their Automated Teller Machines with cash but they were paying their customers on the counter.
Osun State Governor, Ademola Adeleke had warned residents against rejecting the money.
A lecturer of Accounting and Management at Leads University Ibadan, Prof. Godwin Oyedokun, disclosed that Nigerians' compliance with CBN's decision might take some time while Muda Yusuf, Director, Centre for the Promotion of Private Enterprise, urged the apex bank to embark on massive awareness campaign on its latest directive.