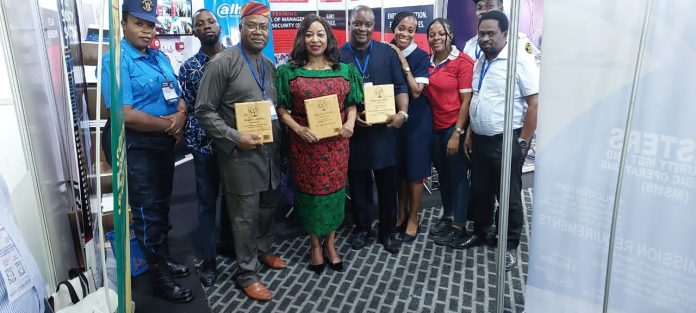 For Transworld Security, its subsidiary, the School of Management and Security and its chairman, Mrs. Victoria Ekhomu, the recent SECUREX West Africa Conference and Exhibition 2023 was an exhilarating outing. They won three OSPAs awards at the event.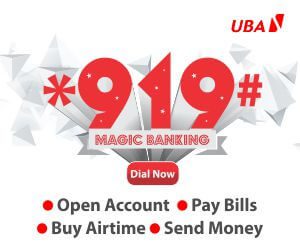 It was a glorious spectacle and raptures applause each time they were called to the platform to receive the awards.
Transworld won in the Outstanding Contract Security Guarding Company while Mrs. Ekhomu was conferred with the Lifetime Achievement Award.
Transworld was one of the very first private security companies to be registered in Nigeria. The company was founded in Pittsburg, Pennsylvania in the United States in 1980 and later in December of the same year, it was registered in Nigeria.
It was founded by the late renowned Security Expert – Dr. Ona Ekhomu.
Transworld blazed the trail in security systems installation and maintenance, guard services, journey management and security and management training.
The awards attest to the resilience of a company built on a solid foundation.
Almost two years after the passing of the founder, the company is conquering new grounds and delving into new frontiers.
It now has offices in Port Harcourt, Kano, Benin City and Abuja in addition to the iconic five-storey owned head office on Lagos Island.
Apart from very professional guard services, the company provides ancillary complimentary services like dog handling (K-9), installation of CCTV and other surveillance systems as well as the supply, installation and maintenance of access control, time and attendance technology systems and secure journey management.
Its clientele spans banking, oil and gas, schools, ultra-modern bus terminals, manufacturing firms, housing estates, power sector players, health sector, residences and company offices.
It also provides consultancy services as well as background checks/vetting investigations.
With such a diverse service offering, its professional and ethical guard force cut across many geopolitical zones of the country.
The School of Management and Security is situated at 10 Turton Street and occupies two floors of the Transworld Towers. It is renowned for security training and management.
It runs short courses and long courses covering a wide field of professional and management learning as well as its giant focus on professional training and International Certification.
The school also trains security professionals of various cadres to qualify for and get certified to the awards of Certified Protection Officer (CPO) and Certified Protection Professional (CPP). These are qualifications recognized worldwide and are awarded by the International Federation for Protection Officers (IFPO) in Naples, Florida USA.
The training used to be classroom based only but, in response to the dictates of the COVID-19 pandemic, SMS innovated by going online.
Today it runs a dual scheme of online remote classes as well as in person classroom teaching.

It has graduated more than 2,000 personnel, more than 95 per cent of whom passed the requisite international examinations and got certified to the level of CPO and a few CPPs. This domestication of the international certifications has brought professionalism to the door steps of many who would not have been able to get certified.
It has equally opened doors to employment for veterans settling into civilian life after service in the armed forces and such ones are playing a huge role as Chief Security Officers in banks, multinational businesses and other serious organisations.
Mrs. Ekhomu is a co-founder of Transworld Security Systems and has been the Managing Director for decades.
She has held several leadership positions in different security bodies like ASSIS, AISON, and has even been a board member of ASIS International with responsibility for Africa.
On the achievement of these milestone awards, she said: "I am very encouraged by these awards and we shall continue to strive for excellence and positively impact our security industry."