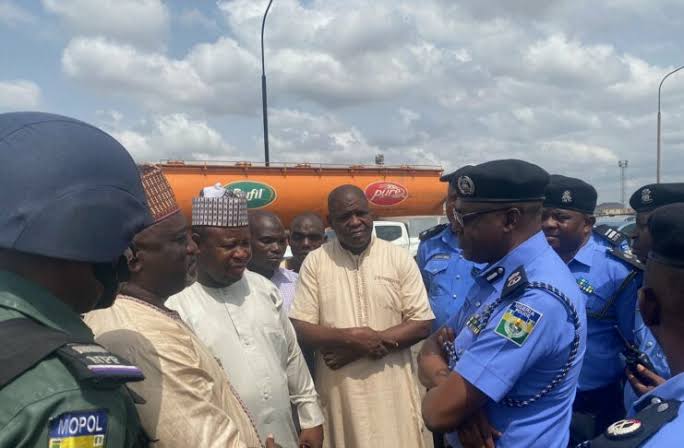 Threaten to shut down Lagos ports
BY MAYOWA SAMUEL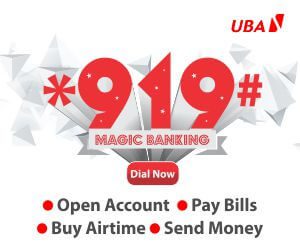 TRUCK drivers operating at the Lagos seaports have threatened to shut down the Lagos Port, Apapa and Tin-Can Island over the death of a yet to be identified assistant truck driver that was killed in the early hours of Thursday.
The death of their colleague reportedly happened at the Total bridge inward Apapa when officers of the Nigeria Police and the Lagos State Traffic Management Agency, stopped the truck driver along with his motor-boy on the bridge.
They allegedly demanded N500 from the truck driver but he refused to give them.
A driver, at the scene of the incident, Kolade Owoeye, said the refusal of the driver to part with the N500 resulted in serious altercation and led to the beating of the motor-boy until he fell from the articulated vehicle and was crushed to death by his truck.
Owoeye, however, disclosed that truck drivers had concluded plans to shut down all access points to the ports and paralyse port operations until the government removes all the extortion points along the port corridors.
Also speaking, the Administrative Secretary, Association of Maritime Truck Owners of Nigeria, Mohammed Sani, who confirmed the development said the traffic officers asked the truck drivers for money and he refused.
Sani corroborated that the fight started after the driver refused to part with N500, saying, "Right now, the truck drivers and others are on top of the bridge, they blocked all access points to Apapa port until they release the driver of the truck. The Police have already detained the driver and other drivers are demanding for his release. Right now, the soldiers are on top of the bridge to free the road.
"We don't have security and traffic control men along the ports corridors. What we have are just a bunch of extortion bandits hiding under the guise of providing security and traffic control."
A truck driver, Isiaq Rafiuayub, who called on other truckers to put an end to brutality urged the Federal Government to remove extortion points from the port access road.
"We learnt that this morning Police and LASTMA who are to monitor traffic on Total Bridge asked a truck driver for money and he refused to give them, they dragged his motor-boy and pushed him under the trick until the truck crushed the motor boy to death.
"Every trucker must come out for protest, shut down the whole access roads leading into the ports for one week until the government removes all the extortion points from Alaka to Iganmu under-bridge. Also, from the Total bridge inward the port, we don't need extortion points there anymore.
"We need LASTMA to control the traffic situation. We need to shut down Coconut to Tin Can port until further notice. We want the government to stop illegal extortion by Police and area-boys immediately," he lamented.