BY BAMIDELE FAMOOFO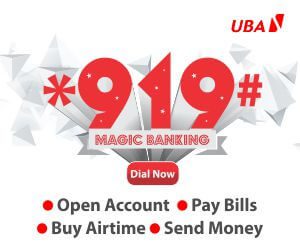 Investments in the secondary market segment of the FMDQ Exchange for the month ended January 31, 2023 was N13.04trillion, representing a month-on-month (MoM) decline of 38.04 percent (N8.00trn) and year-on-year (YoY) decrease of 7.75 percent (N1.10trn) from turnover in December 2022 and January 2022 respectively.
Similarly, in the Derivatives Market, total turnover in the FX Market segment was N1.98trillion ($4.28bn), representing a MoM decrease of 43.10 percent (N1.50trn) from December 2022 figures.
Fixed income market turnover was N6.02trillion in January 2023, representing a MoM decrease of 26.75 percent (N2.20trn) from the turnover recorded in December 2022 (N8.23trn).
The MoM decrease in the FI market turnover was jointly driven by the 8.23 percent (N0.12trn), 34.77 percent (N0.01trn) and 43.52 percent (N2.19trn) decline in T.Bills, other Bonds and CBN Bills transactions respectively, which offset the MoM increase of 6.88 percent (N0.12trn) in FGN Bonds turnover.
As a result, the trading intensity (TI)for T.Bills and OMO Bills decreased by 0.01 and 2.42 points to 0.31 and 4.77 respectively, whilst TI for FGN Bonds increased MoM by 0.01points to 0.12.
The DMO sold T.bills valued at N277.47billion across its auctions in January 2023, representing a 49.68 percent (N92.09bn) MoM increase on the value of T-bills sold across its auctions in December 2022 (N185.38bn).
Similarly, the DMO re-opened two (2)10Y, one (1)20Y and one (1)30Y FGN Bonds worth N662.62bn (representinga184.06 percent oversubscription of the amount offered1) in January 2023.
Likewise, this represents a 150.50 percent (N398.10bn) MoM increase from the amount sold across the two (2)10Y and one (1)20Y FGN Bond maturities re-opened in December 2022 (N264.52bn).
In the review month, the CBN did not auction OMO Bills in the primary market compared to N30.00billion worth of bills sold in the previous month ended December 30, 2022.
Meanwhile, the local bourse rose further by 0.69 percent to close at 55,328.42 points amid sustained bargain hunting activity as investors await the presidential result with optimism.
Consequently, the NGX ASI's year-to-date gain jumped to 7.96 percent even as the exchange printed more gainers (28) than losers (9). Notably, oil/gas and consumer goods stocks enjoyed investors' patronage today, especially shares of OANDO (+10.00%), STANBIC (+10.00%), CONOIL (+9.98%), MRS (+9.66%), FLOURMILL (+9.05%), GEREGU (+5.69%), BUAFOODS (+4.65%), and ETERNA (2.19%).
Given the bullish sentiment, performance across sub-indices tracked was positive, with the NGX Banking, NGX Insurance, NGX Consumer Goods, NGX Oil/Gas, and the NGX Industrial indices climbing by 0.48 percent, 1.07 percent, 2.39 percent, 1.42 percent, and 0.08 percent, respectively.
In the broader market, the NGX Premium and the NGX-30 index increased by 15 basis points and 54 basis points, respectively.
For now, trading activity increased, with total deals and volume rising by 12.98 percent and 25.77 percent, respectively, to 3,186 trades and 149.78 million units. In terms of volume, OANDO was the most active stock, with 14.29 million shares worth N62.64 million changing hands in 160 deals.