Ellah Lakes seeks to raise N2.9bn fresh capital through Rights Issue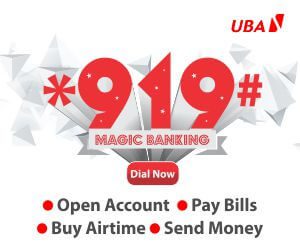 BY BAMIDELE FAMOOFO
Turnover in Nigerian equities market recorded a marginal drop in the trading week ended February 10, 2023 with N22.7 billion exchanged for 944.293 million shares in 18,615 deals by investors. Investors were more bullish in the market in the week ended February 3, 2023 when they splashed about N27.5 billion on a total of 3.789 billion shares that exchanged hands in 20,333 deals.
In the review week, Financial Services Industry (measured by volume) led the activity chart with 634.086 million shares valued at N6.442 billion traded in 8,540 deals; thus contributing 67.15 percent and 28.37 percent to the total equity turnover volume and value respectively.
The Consumer Goods Industry followed with 78.603 million shares worth N2.218 billion in 2,993 deals. The third place was the Conglomerates Industry, with a turnover of 59.564 million shares worth N110.109 million in 788 deals.
Trading in the top three equities namely Guaranty Trust Holding Company Plc, Universal Insurance Plc and Transnational Corporation Plc. (measured by volume) accounted for 269.288 million shares worth N2.999 billion in 1,845 deals, contributing 28.52 percent and 13.21 percent to the total equity turnover volume and value respectively. The NGX All-Share Index and Market Capitalization appreciated by 0.21 percent to close the week at 54,327.30 and N29.591 trillion respectively.
All other indices finished lower with the exception of NGX 30, NGX Premium, NGX AFR Div. Yield, NGX Oil and Gas, NGX Lotu II, and NGX Industrial Goods indices which appreciated by 0.34 percent, 1.04 percent, 0.50 percent, 0.63 percent, 0.51 and 0.65 percent respectively while the NGX ASeM and NGX Sovereign Bond indices closed flat.
Twenty-four (24) equities appreciated in price during the week, lower than fifty-five (55) equities in the previous week. Forty-five (45) equities depreciated in price higher than twenty-seven (27) in the previous week, while eighty-eight (88) equities remained unchanged, higher than seventy-five (75) equities recorded in the previous week. Meanwhile, Ellah Lakes, Nigeria's first agribusiness company to be listed on the Nigerian Stock Exchange, has made known its intention to raise N2.9 billion fresh capital to enhance the growth of its business through a Rights Issue.
According to the NGX, Ellah Lakes has through its joint Stockbrokers, Cordros Securities Limited, CSL Stockbrokers Limited, DSU Brokerage Services Limited and RMB Nigeria Stockbrokers Limited submitted an application to Nigerian Exchange Limited for the approval and listing of a Rights Issue of One Billion (1,000,000,000) ordinary shares of 50 kobo each at N2.90 per share, on the basis of one (1) new ordinary share for every two (2) ordinary shares held as at the close of business on 10 February 2023.
The Qualification Date for the Rights Issue was, Friday, 10 February 2023. At the money market, the overnight (OVN) rate was flat through the week before eventually expanding by 6bps to 11.1 percent, as the debits for CRR and net NTB issuances (N200.00 billion) outweighed the inflow from OMO maturities (c. N38.53 billion).
As a result, the average system liquidity settled lower at a net long position of N452.55 billion (vs a net long position of N919.76 billion in the previous week).
Meanwhile, bullish sentiments persisted in the Nigerian Treasury bills secondary market in the review week, as the average yield across all instruments contracted further by 22bps to 1.5 percent. Analysts attributed the performance to higher demand as investors looked to cover for lost bids at the NTB PMA on Wednesday.
"Across the market segments, the average yield contracted by 68bps and 10bps to 1.3% and 1.5% in the OMO and NTB secondary markets, respectively.
At the primary auction, the CBN offered instruments worth N217.06 billion – N4.52 billion of the 91-day, N1.31 billion of the 182- day, and N211.23 billion of the 364-day bills," they noted.
The Cordros Analysts added that "demand was at its highest level at a total subscription of N1.06 trillion (bid-to-offer settled at 4.9x) with more interest on the longer-dated bills (N1.03 billion translating to 97.6 percent of the total subscription). Eventually, the CBN allotted bills worth N417.06 billion – N4.52 billion of the 91-day, NGN1.31 billion of the 182-day, and N411.23 billion of the 364-day – at respective stop rates of 0.10 percent (previously: 0.29%), 0.30 percent (previously: 1.80%), and 2.24 percent (previously: 4.78%)."