NOSA AKENZUA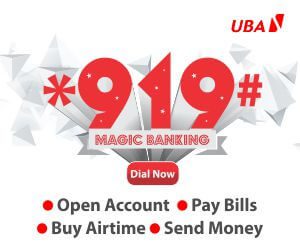 An Asaba High Court in Delta State has sentenced two men, who have been on awaiting trial to 30 years imprisonment with hard labour, for conspiracy and armed robbery. The two accused persons, Felix Ogor and Benjamin Nnamdi, had spent two years on awaiting trial, while the case lasted.
But the presiding judge, Justice Rosemary Dai, who ruled on a six-count charge preferred against them, said the accused persons were arraigned for conspiracy, robbery and rape, among others. He said the complainants had reported to the police that the accused persons robbed in a bar and also gang-raped a sales girl in a bar located in Asaba.
According to the judge, the third and fifth complainants had alleged that the accused persons came to their pub to eat and drink, after which the first accused person made love advances to one of the complainants, a sales girl, who refused.
Justice Dai said that the accused persons, after the incident, left only to return at night, jumping over the fence, where they met the said girl having her bath. But the victim alleged that she ran into the room with the accused persons following her, adding that one of them removed her clothes while others with him were holding guns and cutlasses.
The victim further told the court that after raping her, the accused persons stole drinks, perfumes and other items from the shop, noting that she reported the matter to her lady boss, who in turn reported the matter to the police at "B" Division, Asaba, where the accused persons, after being arrested and detained, were charged to court.
The accused persons, however, pleaded not guilty in their statements and when the charges were read before them, they admitted they were at the shop to eat and drink but left after they were through. Delivering judgment, Justice Dai said the prosecution team was able to prove the case of conspiracy and robbery against the accused persons but unable to prove the case of armed robbery, rape against them. She said that the prosecution team created doubt in those charges of rape and armed robbery, saying that the court could not rely on doubt to arrive at a conclusion against the accused persons.
She said, "In the light of the above circumstance, the court wishes to state that the prosecution was right that the accused persons did not conspire to rob the shop and were the actual persons who robbed the said shop" and therefore sentenced the accused persons to 10 years each for the three count-charge of conspiracy and robbery. She said that the accused persons would spend 30 years each in prison custody.