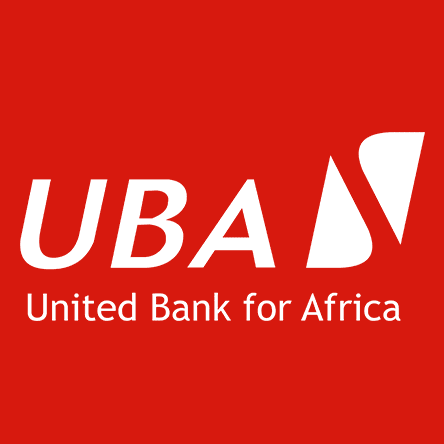 BY BAMIDELE FAMOOFO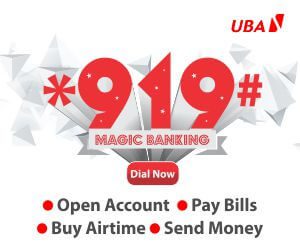 United Bank for Africa Plc grew its profit after tax by 10.9 percent year on year to N166.04 billion in the third quarter ended September 30, 2022.
Overall, profit before tax was 13.3 percent y/y higher at N138.49 billion following a higher income tax expense of N22.45 billion (+27.1% y/y).
Interest income expanded by 22.3 percent y/y to N420.23 billion, majorly driven by the high yields in the fixed income market and the bank's increased appetite for risk assets, evidenced by the growth on loans and advances to customers (+13.8% YTD to N3.05 trillion).
Breaking down the contributory lines in nominal terms, loans and advances to customers (+16.4% y/y to N217.78 billion), investment securities (+27.0% y/y to N168.87 billion), loans and advances to banks (+46.8% y/y to N20.27 billion) and cash and bank balances (+34.2% y/y to N13.42 billion) all recorded increases.
The bank's interest expense expanded by 20.3 percent y/y to N137.72 billion as all contributory lines save for the cost on interest-bearing borrowing (-28.6% y/y to N20.53 billion) recorded gains – expenses on deposits from financial institutions (+155.1% y/y to N17.16 billion) and deposits from customers (+26.4% y/y to N99.23 billion).
Accordingly, net interest income settled at N282.51 billion, translating to a +23.2 percent y/y growth. Consequent to the 299.0 percent y/y increase in credit impairment charges, the net interest income ex-LLE expanded by 19.4 percent y/y to N268.93 billion.
Similarly, non-interest income rose by 29.1 percent y/y to N131.20 billion due to the higher gains from trading investment securities (+182.1% y/y to N23.24 billion) and foreign exchange (+14.7% y/y to N40.77 billion) lines.
The aforementioned, coupled with an increase in the net income from fees and commission (+21.1% y/y to N82.22 billion), offset the N25.61 billion loss from FX revaluation.
Further down, operating expenses inched higher by 27.5 percent y/y, primarily driven by an increase in personnel expenses (+21.5% y/y to N80.77 billion), depreciation and amortization (+13.1% y/y to N18.44 billion) and regulatory charges – NDIC premium (+19.5% y/y to N12.40 billion) and AMCON levy (+12.1% y/y to N31.18 billion). Considering the bank's OPEX (+27.5% y/y) advanced faster than operating income, the cost-to-income ratio (ex-LLE) settled higher at 65.5% relative to 62.8 percent in the prior year.
Commenting on the result, UBA's Group Managing Director/Chief Executive Officer, Oliver Alawuba, remarked that the Group continues to show notable operating resilience amid significant headwinds in its presence markets amidst heightened global risk environment, adding that its strong diversification model and unwavering focus on customer satisfaction continues to give the bank an edge over its peers in the industry.
He said, "We continue to reap the benefits of our diversification strategy and Customer -1st philosophy and build resilience in our operations across Africa and the Rest of the World to support the mission of providing superior value to our stakeholders.
"This has translated into strong financial gains evident in growth in our customer deposits and Net interest margin. In addition, we are strategically positioned to drive our market share in our operating countries, with the strong growth of our payments and transaction banking offerings," Alawuba stated.
Executive Director, Finance & Risk Management, Ugo Nwaghodoh, said, "The Group's profitability increased by 12.3% to N138.5 billion, with underlying growth in our key income lines and moderation in our cost of funds.
"We remain very cautious in risk asset creation as we defensively position our asset portfolios to minimize the impact of the heightened credit risk. Consequently, our NPL ratio remains within acceptable threshold at 3.2%.