Uber lost a staggering $2.9 billion in the first three months of this year, the company reported on Thursday.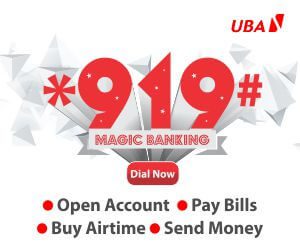 While it may be difficult to gauge the impact of the pandemic on its overall business until next quarter, the company posted a revenue of $3.5 billion in the first three months of the year, a 14 per cent increase from a year earlier.
The ride-hailing company's stock fell three per cent in after-hours trading following the earnings announcement but later rose to around nine per cebt higher than its closing price. The stock climbed 11 per cent in regular trading on Thursday.
CNN reports that contributing to its first quarter losses this year were $1.9 billion in write-downs associated with the company's investments in global competitors Didi Chuxing and Grab. Uber lost $1 billion in the same period a year earlier.
Monthly active platform customers were up 11 per cent compared to the same period a year ago, Uber reported.
Earlier this week, Uber (UBER) said in a securities filing that it is cutting about 3,700 full-time roles, or roughly 14 per cent of its staff, on its customer support and recruiting teams in response to the reduced volume of ride requests and the company's hiring freeze.
Uber's Rides business continued to make up the bulk of its adjusted net revenue in the first quarter at 76 per cent; its food delivery service, Eats, made up 16 per cent.
CEO Dara Khosrowshahi said the Rides business was down by about 80 per cent in the month of April, although it has been picking up in recent weeks. The impact of pandemic on its Eats business, Khosrowshahi said, has been a silver lining. "The big opportunity that we thought Eats was just got bigger," Khosrowshahi said on an earnings call.
The company's US rival Lyft similarly announced significant downsizing last week, cutting 1,000 staffers and furloughing hundreds more as it also grapples with the impact of the ongoing pandemic on people using its ride-hailing services.
Both companies have a history of steep losses and went through layoffs prior to the pandemic. In total, Uber lost $8.5 billion in 2019. On a conference call with analysts in February, Uber executives bumped up their expectation for achieving profitability, excluding certain costs, to the end of 2020. Previously, the company had said it expected to be in that position by 2021.
The company withdrew its 2020 guidance on April 16 "given the evolving nature of Covid-19 and the uncertainty it has caused for every industry in every part of the world."
On the earnings call, Khosrowshahi said he believed the disruption caused by coronavirus would impact its profitability timeline by a matter of months, not years.
– CNN