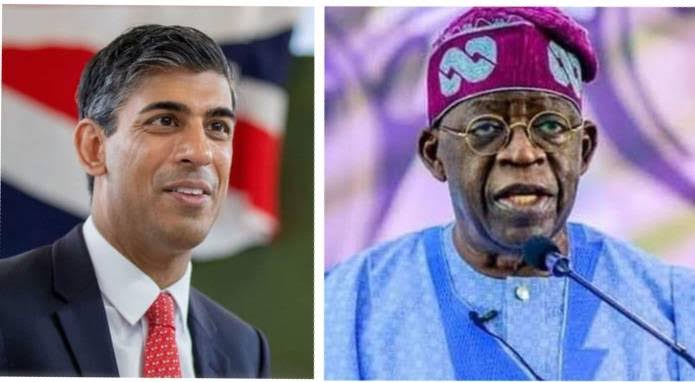 The Prime Minister of the United Kingdom, Rishi Sunak, has written to the President-elect, Bola Tinubu, ahead of his inauguration, saying he "looks forward to working" with him.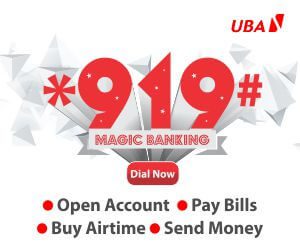 The letter written by the British leader said he hopes to welcome Tinubu to London in April 2024 for the second Africa Investment Summit.
He said the summit will be a "key moment" to strengthen UK-Nigerian business partnerships to create jobs and growth, increase bilateral trade and investment, and support your aim of boosting Nigeria's export competitiveness."
The Prime Minister said the UK would continue to support Nigeria in addressing its security challenges through the sharing of expertise and tools.
"The UK has been a longstanding partner of Nigeria and we stand ready to support your efforts to build peace, unity, and prosperity in Nigeria. The UK Government welcomed the opportunity to hear your priorities when you met the Minister of State for Development and Africa last year. I am proud of our work supporting access to education and healthcare, improving governance, and helping meet the humanitarian needs of those affected by conflict.
"Together, we can expand our partnership further, including by strengthening our trade and investment relationship for the mutual prosperity of both our countries through the Enhanced Trade and Investment Partnership.
"I also hope to continue our work in addressing the security challenges facing Nigeria and the wider region. Such challenges are not limited by borders; we must share expertise and tools to combat them. The National Security Adviser looks forward to further dialogue with your National Security Adviser later this year.
"The deep bond between our two nations comes not only from our shared heritage and the links between our people, including through education, the arts, and sport but also from our unique relationship through the Commonwealth.
"We can take pride in its values of democracy, good governance, and cooperation. Through this forum, we will continue working in partnership to tackle global challenges like climate change, with its unique impact on Nigeria and your wider region. I believe our shared leadership on this can play a vital role," Sunak said.
He added that his government will continue liaising with Tinubu and his team "through the transition period and following your inauguration."