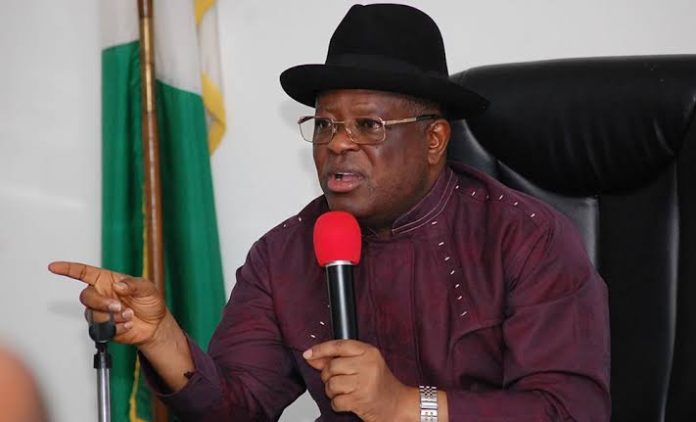 BY AGNES NWORIE, ABAKALIKI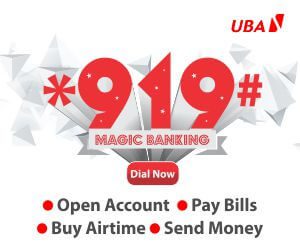 Governor David Umahi of Ebonyi State has solicited for financial intervention from the Federal Government to tackle landslide which occured at the retaining wall of Ogwuma section of the road from Iyere flyover in Afikpo South Local Government Area of the State.
Umahi made the call while speaking with newsmen shortly after assessing the extent of the landslide which blocked a section of the road leading to Ohafia in Abia State.
While blaming the cause of the landslide on activities of those living across the retaining wall, Governor Umahi announced plans to clear the road within seven days to enable government know the best next line of action.
Umahi appealled for assistance from the Federal Government to enable his administration swing into action to save the road users from the untoward hardship.
"This is Ogwuma, a section of the road after Iyere flyover. It has been totally blocked by landslide, and since 2004, we have been having very serious landslide here. Infact, I lost one of my workers here about 2008 during the construction of a very heavy retaining wall which is what sustained this road from 2008 till few days ago.
"As you can see a lot of houses have sprang up there and so this had to disturb the ecosystem of this section of the hill and the effect is what you see. The road has been blocked and it is going to take quite alot of efforts to even unblock the road, before thinking about how to reconstruct very long section of retaining wall.
"Nobody is passing through here just because of the activities of very few people. So, what my government is going to do first and foremost is to ask everybody on that hill to leave. We have to take over the hill for people to continue to use this road, especially at this time we have solved the problem of the Iyere Bridge which hitherto posed a serious hindrance on the road.We are going to look into how to clear the road.
"I am sure in the next seven days we should be able to deploy about five caterpillars, dozers and trucks to first of all, clear the road for us to see whether the slide is such that it could be contained.Otherwise we would have to block it until we able to reconstruct the retaining wall.
"It is up to me to report and I am sure that Mr. President when I report, will approve immediately.But it is up to the due process people to know that people are suffering and help because we have a lot of things in our hands.Most of our road projects are Federal Government projects. So we had to tackle them but we don't really have money to tackle this.So, I am going to report to the Federal Government," he said.