… commiserates bereaved families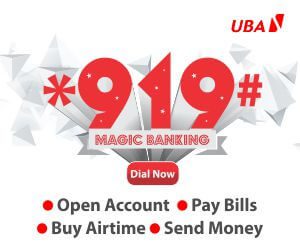 AGNES NWORIE, ABAKALIKI
Governor David Umahi of Ebonyi State, has indicated his resolve to inaugurate a committee to review activities of miners in the state in line with the mining laws.
The governor gave the indication while confirming the death of the youth leader of the All Progressives Congress in the state, David Ogochukwu Elem, in an accident.
The vehicle in which Ogochukwu was travelling was reported to have plunged into a mining pit.
Umahi, who condemned the activities of the illegal miners, expressed worries that they endangered human lives by degrading the environment.
Commiserating with the family of Elem and two other victims of the accident suspected to be security agents, the governor said, "We learnt of the unfortunate incident of an accident here on this road,l; that was on Saturday.
"The accident is still a mystery to all of us. The APC Youth Leader with some policemen were going for a function when the accident happened.
"We do not know the cause of the accident. It is quite mysterious. The vehicle plunged into a pit that was dug over 20 years ago. It is very unfortunate, and we have been fighting the issue of incessant digging of pits, harvesting of lead, zinc and chippings without closing it back. We have been fighting the miners in Ebonyi State over this issue. The Chief of Staff is here who also doubles as the Commissioner for Solid Minerals.
"We are going to identify all the pits in Ebonyi State, whether it was dug for lead, for zinc, for chippings or any other mineral. We have to identify who did it and then the closing of these pits must commence latest by next week Monday."