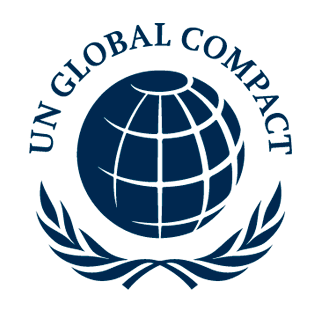 BY BAMIDELE FAMOOFO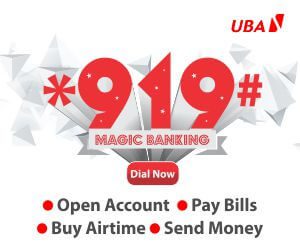 As Nigeria Blue Economy Stakeholders step up engagements through the Niger Delta Blue Economy Investment Forum to change the dynamics of the crude oil dependent region to a new future that is green and sustainable with practical projects, the United Nations Global Compact has drawn an attention to some blue investment opportunities that can be harnessed at a time when global sustainable bond issuance is sets to surpass $1.5 trillion in 2022.
In his presentation at the Niger Delta Blue Economy Investment Forum holding at Monty Suites and Golf Resort, Uyo, Akwa Ibom State capital from November 15-17, 2022, Erik Giercksky of the UN Global Compact Sustainable Ocean Business Action Platform said, while green bonds clearly address climate and environmental issues, the blue bond can relate to all Sustainable Development Goals (SDGs), reflecting the diversity of factors relevant for sustainable ocean business including fair labor conditions, climate change, waste reduction, and gender equity.
"Using a blue label can show stewardship, in terms of emission reduction in the ocean, but also in ways that may not be fully expressed in a green instrument," he said.
At the three-day forum organized by Alfe City Institution in collaboration with Ministry of Niger Delta Affairs, Giercksky who addressed the forum virtually from New York listed benefits for blue bond which can be issued by sovereign countries, multilateral development banks, banks, large and medium-size companies to include enhance credibility of sustainability strategy; improve diversity of investor base; create opportunities for larger and longer-term financing; potential improved financing costs; reputation benefits; and internal benefits.
The theme of the forum hosted by the Akwa Ibom State government and supported by Nigerian Maritime Administration and Safety Agency (NIMASA), Nigerian Ports Authority (NPA) and National Inland Waterways Authority (NIWA) is 'Preparing for a Future Less Reliant on Crude Oil'.
Giercksky said the United Nations Global Compact Ocean CFO Task Force in collaboration with ADB Blue Bond Incubator is available to support the private sector to issue blue bonds through provision of thought leadership; share corporate learning to teach and inspire potential issuers; showcase corporate commitment to blue economy on global stage; technical assistance; understand blue bond options, challenges, and benefits; define company's blue bond framework and secure external verification; Identify assets, projects & KPIs eligible for blue bond proceeds; and Assistance in de-risking, structuring, and issuing blue bond.
In a presentation titled 'The Niger Delta Endemic Environment: Challenges and the way forward', Mr Hilary Efanga, a researcher and Senior Lecturer with the Maritime Academy of Nigeria, Oron identified oil spillage/gas flaring and other form of pollution as some of the major negative impacts on Niger Delta citizens, the environment and its economy, particularly the blue economy that must be urgently addressed for the blue economy to thrive.
"Central to the poor state of affairs is the largely obsolete laws and regulations in the Nigerian oil industry which have been outpaced by the prevailing technology for crude oil development and use," he said.
"There is therefore an urgent need to review the existing oil industry laws and create new ones.
"The new laws to be promulgated must be relevant to the current state of affairs and strictly enforced to deal with every aspect of the industry, and very importantly, oil spillage and gas flaring.
"The communities in the Niger Delta region have become the recipient of environmental degradation. Government failure to implement appropriate policies to ameliorate the devastated region has exacerbated the phenomenon. Therefore a comprehensive or holistic approach is necessary to address the, social and economic predicaments of the people living in the Niger Delta region."
Calling on the Nigerian government to learn a lesson from how other countries effectively managed spill cases and adopt same as in the case of the Exxon Valdez Oil Spill and Prestige oil spill disasters, the researcher said, "The cause of oil spill can lead to very disastrous situation as such should be treated as national emergency by the Nigerian government whenever it occurs. Not just because this is the case in other region, but because it is the responsibility of the government to protect its environment.
"The government needs to provide effective capacity building at all levels by training of personnel, acquiring basic oil spill response assets and equipment so as to be able to manage and control oil spills.
"Nigeria seems to depend largely on foreign experts for spill management; this approach may not add local content value. Therefore, the country should embark on expansion of local knowledge of spill management through technology knowledge transfer.
"The government should develop a comprehensive spill management programme with the integration a modern national spill contingency plan and provision of the modern response equipment in readiness to combat any spill.
"Effective public and private sector partnership is crucial to deal with the occurrence of oil spills in Nigeria with the government playing a major role."
As for the private companies, he said they are not blameless, as they had not demonstrated commendable corporate social responsibilities in either their operations or their relationship with host communities regarding the effects of their activities on the environment.

"For decades of operations in Niger Delta, the oil companies have not significantly involved in the development of the host communities which is the reason of the grievances between parties. Therefore, with the provision of the new PIA, government should establish an effective monitoring mechanism to ensure that the host communities receive optimal benefits this time," he said.