Relatives cry out for urgent govt intervention
Rights groups threaten court action against killings, abuse
Our men, officers not involved -Police High Command
A month-long investigation by The Point has revealed the dehumanising treatment that often leads to the death of many unconvicted crime suspects in the Special Anti-Robbery Squad detentions across the country. Impeccable sources within the squad, who dissociated themselves from what they termed an unspeakable approach of forcing information out of suspects awaiting trial, said many of such victims had died in the process of interrogation.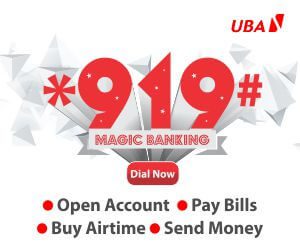 Our correspondent, who visited modern-day concentration camps, in Lagos, Abuja, and Enugu, found that the officers were in a world of their own and cared less about the effect of their actions on suspects.
CORPSES TREATED LIKE ABANDONED GOODS
Findings showed that corpses were usually laid at the back of a truck positioned outside the SARS detention areas for relatives or friends to identify their own. Sometimes, it was gathered, relatives could be told to go to the mortuary to check for their missing family member, who was arrested by SARS.
Our correspondent also witnessed a situation where the relative of an unconvicted suspect was told, rather carelessly, that his family member had "travelled", meaning the person had been killed.
AT THE DETENTION CELL
At the detention cells, a dozen of faces gazed out at callers through iron bars, while the first placard hung beside one of the cells read: "Keep off, armed robbers under interrogation." Water (not real name), President of his cell room at the Command Headquarters, Ikeja, Lagos, where he had been kept for almost six months, was arrested at a party at the Abule Egba area of Lagos. He was seen protesting his unjust detention as he looked through the iron bars in the SARS cell.
Examining the cell doors, one could see congealed blood, not of animals but human beings, in an environment filled with foul odour, apparently from sores inflicted on inmates by their interrogators.
METHOD OF INTERROGATION
The savage treatment meted out daily to suspects is unpardonable, experts have said, even when some of them, particularly those raided along the streets, may be innocent. An independent source told The Point that suspects' feet were sometimes scalded or shot with bullets as a sign of initiation. "If a suspect is shot in the toe and manages to escape, when next he is caught, the scar will give him out as a repeat offender. Then, he would
For the concluding part of this story and others, grab your copy of The Point from your nearest vendor