BY BAMIDELE FAMOOFO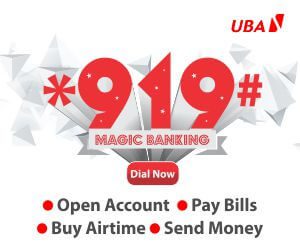 The shareholders of Union Bank of Nigeria Plc who are willing to sell their shares in the bank to new owners- Titan Trust Bank will
stand to gain N1.05 per share from the exercise.
Titan Trust Bank in its Mandatory Takeover offer to the existing shareholders of Union Bank is willing to buy a unit of the share of Union Bank for N7 per share instead of N5.95 per share being the closing price when the bid commenced.
The deadline for acceptance of the offer as stipulated by the Registrars to the deal is November 23, 2022.
On successful completion of this Mandatory Takeover Offer, UBN shares will no longer be traded on the Floor of the Nigerian Exchange Limited because it would be delisted.
Titan Trust Bank Limited, the new owners of Union Bank of Nigeria Plc, recently launched a Mandatory Takeover Offer for 6.95 percent of the shareholding of Union Bank of Nigeria Plc.
The Mandatory Takeover Offer is for 1,927,532,558 (one billion, nine hundred and twenty seven million, five hundred and thirty-two thousand, five hundred and fifty-eight) ordinary shares of 50 (fifty) Kobo each in the Bank represents 6.59 percent of the shareholding of Union Bank of Nigeria Plc.
Earlier, the qualification date for the MTO was Monday 31st October, 2022 – which was the date on which the names of shareholders must be in the Register of Members and is the settlement date for trades that are executed on Wednesday, October 26, 2022.