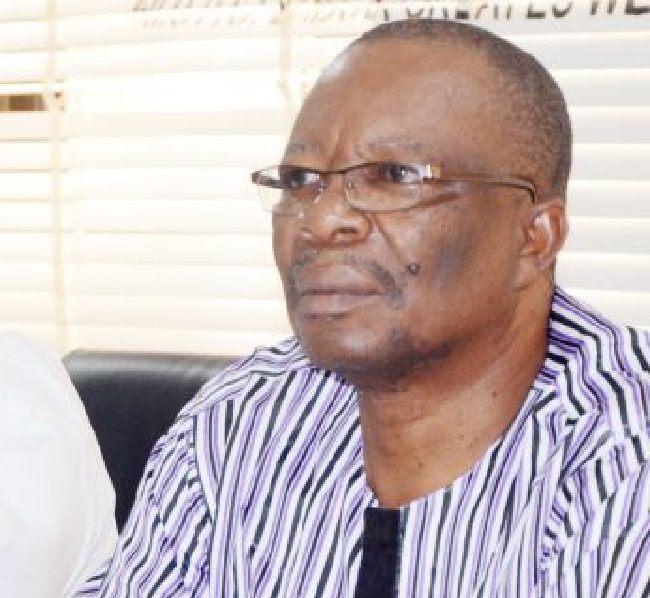 BY TIMOTHY AGBOR, OSOGBO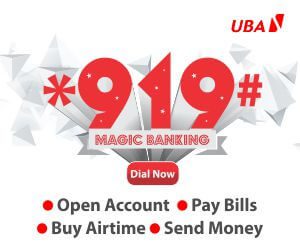 Osun State University and Ekiti State University on Friday berated the National President of the Academic Staff Union of Universities, Professor Emmanuel Osodeke, for describing some state universities as quacks and irrelevant.
Osodeke, during a live interview on a television said that the universities who resumed activities despite the ongoing strike action by ASUU are irrelevant and quacks.
He said, "Kwara State University is not a member of ASUU, they've not joined, you can check. Osun State University was suspended from ASUU for misbehaviour, you can check. In LASU that you mentioned, we are in court with LASU because they sacked all our executives more than five years ago, so they were not part of this struggle.
"Ekiti State University… ASUU don't run a University, the government have a right to say we have reopened, our members have the right to say that's good for you, we are not teaching, we are on strike as it happened in Gombe State University, as it happened in Yobe State University, you can go and check as it happened in Kaduna State University so don't cite those examples, they are irrelevant."
He added, "Talk about the issue, is Ibadan on strike, is UNN on strike, is ABU on strike, is BUK on strike, is Maiduguri on strike, is Lagos on strike, Let us talk about the important ones not those quacks."
UNIOSUN Vice-Chancellor, Professor Odunayo Adebooye, while reacting to Osodeke's comments, described the president as a careless talker and demanded that he withdraws the statement.
Adebooye said the state university has 481 full-time academic staff and among them, 387 are full-time Ph.D. holders, adding that a university of such profile shouldn't be referred to as a quack.
According to him, the Michael Okpara University of Agriculture Umudike (MOUA), where ASUU President teaches, does not have UNIOSUN's achievements.
He said, "ASUU President should go and check my profile, I cannot preside on quack university. He has expressed his opinion and that is his, the University he teaches does not have our achievements.
"He was here this year and commended the quality of what he saw here, the infrastructure, only a few universities. Osun state university takes very serious exceptions for having mentioned the institution as a quack university.
"He shouldn't talk about what he doesn't know if he wants to continue being a true professor. A true professor finds facts and bases of whatever they say, he should get educated, I challenge him to get educated.
"Referring UNIOSUN as a quack university is a careless statement and not expected from ASUU President who is a professor; who must not make a statement without facts," the VC added.
Speaking in the same vein, the management of EKSU described Osodeke's comments as unfortunate, reckless, and unwarranted.
The management added that Osodeke is likely uninformed and/or lacks ideas.
EKSU said this in a statement which was signed by, Head, Directorate of Information & corporate affairs, Bode Olofinmuagun.
The statement read, "The attention of the Management of Ekiti State University, Ado-Ekiti (EKSU) has been drawn to the interview granted the Arise Television by the National President of the Academic Staff Union of Universities (ASUU), Professor Emmanuel Osodeke where he mentioned some state-owned universities in Nigeria as quacks and irrelevant. In the same press interview with Dr. Reuben Abati, he listed some first generation universities as the ones that matter most in the ongoing struggle by ASUU."
Revealing how unwarranted and reckless the comment was, they said, "The Management of EKSU views this denigrating remark about some universities, coming from the National President of ASUU as unfortunate, reckless and unwarranted.

"Ekiti State University, Ado- Ekiti is currently the 14th best university in Nigeria out of about 200 universities (Federal, State & Private) and the 2nd best State University according to the recent Webometric ranking of universities."
"Apart from the above, the university (EKSU) has nearly all its academic programmes accredited by the National Universities Commission (NUC) and relevant professional regulatory bodies. The university is proud to have many top rated globally recognised academics, and its alumni are making waves both Nationally and Internationally. By the grace of God, Mr. Biodun Oyebanji, the Governor-elect of Ekiti State is an alumnus and a former lecturer in the University. Even in ASUU, a number of staff of our university had served and still serving in various capacities at zonal and national levels including but not limited to Professor Afolabi Popoola, Dr. Sikiru Eniola, Profs. Eddy Olanipekun, Ayan Adeleke and Olu-Olu Olufayo."
"Therefore, categorizing EKSU as among the quack and irrelevant universities is a testimony to the fact that the ASUU President is probably uninformed and/or is bereft of ideas. This arrant nonsense coming from Comrade Osodeke is totally unacceptable and condemnable."
"The Management calls on Professor Osodeke to toe the path of honour by retracting the provocative remark and tender an unreserved apology without further delay."
ASUU had on February 14 declared strike over failure by the Federal Government to meet its demands.