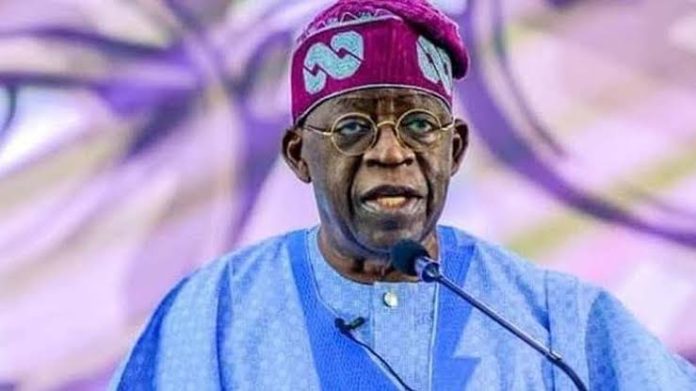 Wike reveals how he tried to poach President-elect for PDP
The President-elect, Bola Tinubu, has promised that he will promote unity in Nigeria and be fair to all.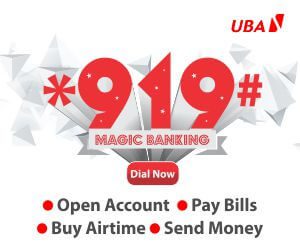 Tinubu made the promise while inaugurating the Magistrates' Court Complex in Port Harcourt on Thursday, built by the Governor Nyesom Wike-led administration.
While commending his host for the edifice, he stated that what the governor had done was a way of fighting corruption by making the judicial officers more comfortable.
He stated, "I think a different angle to what Wike has done here today is fighting corruption. This is the way to fight corruption. You don't expect your judges, and you have been contributing very well to this.
"You don't expect your judges to live in squalor, to operate in squalor; to dispense justice in squalor. This is part of the changes that are necessary in our policy think-tank.
"We must fight corruption and we definitely must look at the other side of the coin. If you don't want your judges to be corrupt, you have to pay attention to their welfare.
"If you want fair dispensation of justice, you don't want them to operate in hazardous conditions. Let's think value for value. If I don't have consumer credit and you want me to pay for the car I needed at once, N5 million, N6 million, driving the temptation to corruption.
"But if you have consumer credit, then that will reduce the propensity to corruption. We don't want our judges to play foul, to compromise justice.
"Not just the books but do something. And I promise you, we are going to review all of these in our policy think-tank."
The President-elect said his visit to the state was in fulfillment of the promise he made during his campaigns, saying he will continue to honour any promise made to the Nigerians when he is sworn in as President.
"And that is what I intend to do on all policy formations coming up. I promise Nigerians the unity of this country is not negotiable.
"That is what Nyesom Wike and I are promoting jointly. I promise I will be fair to all," he stated and congratulated the magistrates for the edifice built for them and urged them to ensure the facility is maintained like the governor had said.
"To the magistrates, it is left in your hands. To the judiciary, it is left to your hands. May God give you the will and the commitment to dispense justice to our society. Reform is on the way. I hope you will collaborate with me," Tinubu stated.
Meanwhile, Rivers State Governor, Nyesom Wike, has explained how he attempted to poach the President-elect, Bola Tinubu, to dump the All Progressives Congress for the People's Democratic Party in 2018.
He said he met the former Lagos State governor in 2018 at his Bourdillon home in Lagos around 2 am in his bid to convince Tinubu to join the main opposition party.
Wike revealed this during a state banquet in honour of the President-elect on Wednesday in Port Harcourt.
The governor, however, said Tinubu turned down his offer after he (Wike) listed possible presidential candidates in PDP.
Wike said, "I met him first in 2018 around 2 am in his house -Bourdillon. I was sent to go and talk to him, how he can join us. I went to him, I said sir, I hear you can't find your feet again in APC. Why not join us and let's support one of these our candidates to win the 2019 election?

"He asked me. Who are these candidates, I mentioned them. He said look, if it is these ones you have, I will support (Muhammadu) Buhari 200 times. He told me that. And I respected him."
On his support for Tinubu during the 2023 presidential election, the governor said, "We didn't do anti-party, we supported the unity of Nigeria which is more important than any political party. Those who did anti-party are those who violated the provision of the constitution of their political party, they did anti-party."
Wike said since they insisted that they "must obey the constitution of our party, we cannot be held for anti-party."
On the presidential election petitions challenging Tinubu's victory, the governor said, "It's only in Nigeria where I see if the opposition wins an election, that election was done well. It's only in Nigeria that I have seen that. If as a governor now, I contested the Senate and I lost that election, they would say that the election is free and fair. Why? Because the governor lost.
"But if I win, the governor has done everything. We saw governors who lost the election. Bola Tinubu lost Lagos -the presidential election, he lost Lagos, is it not correct?
"That election was free and fair in Lagos. Was it not free and fair in Lagos? Why? Because Bola Tinubu lost in Lagos. That is the kind of thing we do. If I lost the election in Rivers State, they would say but we said it, his own time is over, how do you think Wike would have won? Now I won, don't worry, they just manipulated.
"Look at states where governors lost elections, nobody is talking about them. That election was free and fair. Senators lost elections, that election, free and fair.
"As far as I'm concerned, I have no regrets. I will continue to say and I have told the president-elect, the elections have come and gone. You have finished that battle, the battle you have now is governance. What Nigerians want is good governance. If we want good governance, then we must rally round the president-elect."