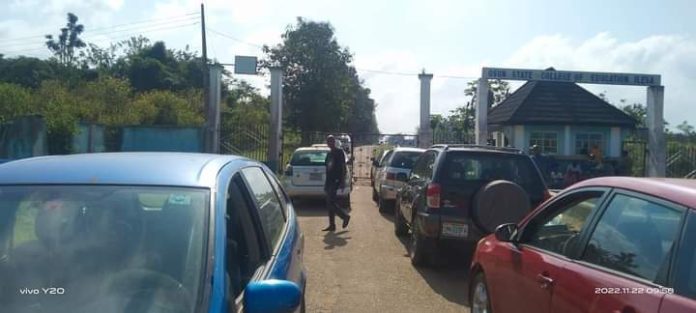 BY TIMOTHY AGBOR, OSOGBO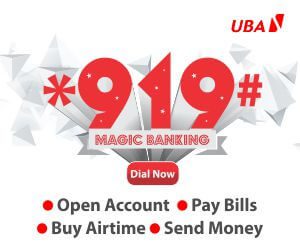 Workers of the former Osun State College of Education Ilesa, now, University of Ilesa, on Tuesday, shut down the school in protest over what they described as their non-inclusion in the process that led to the conversion of the campus to university status.
They asked the state government to allow them know their fate in the latest upgrade of the school, expressing fear of job loss.
Some of the protesters claimed that the state government might have privatized the school, which may threaten their jobs.
The Osun State Government under Adegboyega Oyetola had moved to convert the Osun State College of Education, Ilesa to the University of Ilesa and the Osun State House of Assembly had passed a law establishing the institution.
Meanwhile, academic and non-academic activities on the campus were paralysed by the peaceful demonstration as both teaching and non-teaching staff blocked the school gates and prevented vehicular and human movements into and outside the school.
The protest which started around 8:40am, saw students returning to their homes as there were no lecturer to teach them.
Speaking on the development, the Public Relations Officer of the defunct College of Education said the protesters including the academic and non-academic staff were agitating because they were not part of the process from the word go.
Also, the national vice president of the Colleges of Education Academic Staff Union (COEASU), Olusegun Lana said the action of his protesting staff was justifiable.
It was gathered that unionists in the school had sought to know the contents of the bill for the establishment of the university before it was passed into law and also to be sure of their job security before the take-off ceremony.
It will be recalled that the University Planning Committee that worked out all the modalities that made conversion of the College to University of Ilesa possible had on two occasions assured the aggrieved workers that none of them would be relieved of their duty as enshrined in the law.
The committee had claimed that provisions have been made for both the staff and students of the institution in the report submitted to the state governor, Adegboyega Oyetola by the Implementation Committee.
It debunked the rumour about privatization of the university, noting that it is hundred per cent owned by the government and would continue to enjoy financial support from government organizations and host town.
The members of staff of the institution had last month staged a protest where they accused the state government of secrecy in the conversion of the institution, adding that the government might have privatized the school.