We pay monthly dues to Police – Prostitutes
I have provosts and administrative staff –Beggars' chairman
We're patriotic citizens –Witches and wizards
Ever heard of the Witches and Wizards Association of Nigeria, the Nigerian Association of Prostitutes, Beggars Association of Nigeria, Smokers Club, Church of Satan and so many others with offices across the country? These associations are not only existing in Nigeria; they are also very active.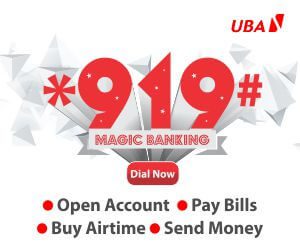 Non-members may question and distrust the activities and existence of such groups, but they mean so much to their members.
ASSOCIATION OF NIGERIAN PROSTITUTES
The 20 local governments and 37 local council development areas in Lagos State harbour about 13,680 commercial sex workers, according to reports. The prostitutes have become more daring, as they regard their 'profession' as a legitimate one that must be recognised by the law. In fact, recently, the association made a protest to the Lagos State Government to seek, among other things, a legal permit to practice their trade, saying "prostitution is a profession."
Patoo Abraham, who heads the Nigerian chapter of the African Sex Workers Alliance, told Al Jazeera during a protest that,"we are tired of dying in silence. We want to be able to practise our profession with pride like every other person. We want an end to name-calling and stigmatisation. We are sex workers and not ashawo [a Yoruba derogatory name for prostitutes]."
Investigations into the activities of the association across major local government areas of Lagos State, revealed that members were guided by rules, which guided normal associations. "It is not our fault that we are out here. Besides, our regular clients are the same people calling for the prohibition of our trade. We would really appreciate it if the Nigerian government would legalise prostitution in Nigeria because it will further help us to organise ourselves properly,"
Chairperson at a brothel in Ajegunle, Lagos, who simply identified herself as Evelyn, said. Evelyn confirmed that the commercial sex workers often held meetings to help members with challenges, adding that it was a priority to see to everyone's welfare.
"Each member is expected to pay N1,000 as monthly dues. We use the money to settle the Police to avoid raiding us at the brothels and attend to the welfare of our members," she disclosed. She said that, at the end of each month, whatever was left would be shared among the 'girls.'
She also noted that the brothel, where they were camped by a manager
For the concluding part of this story and others, grab your copy of The Point from your nearest vendor