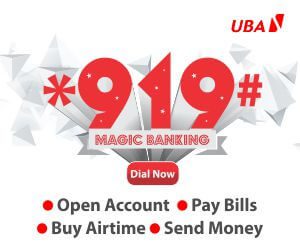 BY AGNES NWORIE, ABAKALIKI
The President of the Customary Court of Appeal in Ebonyi State, Justice O'Connell Ogbonna, has charged the judicial officers in the state to uphold the integrity of their courts by all means possible through assiduous engagements with judicial matters under their purviews.
Ogbonna stressed the need for judicial officials to convert their personal rooms to their drinking bars, if need be, rather than going out to drink in public places to avoid soiling their integrity.
The President gave the charge recently at the state judiciary headquarters in Abakaliki during the swearing in ceremony of 60 newly appointed chairmen and 120 members of customary courts in the state.
Expressing confidence that the new appointment would guarantee easier processes and prompt dispensation of justice, Ogbonna admonished them to maintain good conducts.
He urged them to be courageous and apply wisdom in all they do, saying, "Adjudicating disputes between parties is a very sacred assignment that is hallowed ethically and morally."
The senior judge said, "You are to abide by administration of Socrates, the ancient Greek philosopher, who said four things belong to a judge – to hear courteously, to answer wisely, to consider soberly and to decide impartially.
"Whereas the enabling law establishing the customary courts of Ebonyi State in sections 3, 4 and 5 provided for the tenure and qualifications for appointment of officers of the court, and in view of expiration of tenure of last panel, the Judicial Service Commission kick-started the process, which dovetailed into this ceremony. Hence, we assembled in this hall, chairmen and members of 60 customary courts in Ebonyi State manning the various courts scattered in all the parts of the state.
"My address to you today is on three pivotal issues that make for seamless and unimpaired administration of justice in customary courts viz – conduct, practice and procedure and court management. Let me start by saying that the job of adjudicating disputes between parties is a very sacred assignment that is hallowed ethically and morally.
"God is the only being qualified to administer justice and that is why only men of sober, honest, profound and proven integrity are selected to oversee on behalf of God this sacred function. Thus, you are most privileged to have been called by God in this assignment of settling disputes among men.
"A judicial officer should avoid the appearance of impropriety in all his activities. He/she must respect and comply with the laws of the land and should be conducted at all times in a manner that promotes public confidence in the integrity and impartiality of the judiciary. If as a man you are used to one bottle in a joint, from today you can build confidence of your court by converting your personal room to a bar. It is un-dignifying for a judge to fight or quarrel in public or become a habitual debtor. You must not take for granted that your job requires secrecy and so you are not expected to be a member of social clubs or become a crusader of Ponzi scheme such as 'Food on the table,' MMM, Nijabet and the likes.
"There should be restraint in charging litigants to visit locus in quo. It is both unethical and attracts God's punishment. All of these are acts capable of impairing the sense of judgment of a judge and must, therefore, be avoided at all costs. Anybody found wanting in these respects must be shown the way out. In your adjudication of cases, you have to strike a balance, knowing that while justice delayed is justice denied, justice rushed is justice crushed."
"Be assured that we shall do everything possible within our powers to assist in making your job easy. The first of it shall be compulsory orientation/ workshop for all of you," the President assured.