BY KAYODE ADEBIYI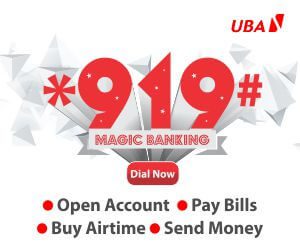 One of the greatest challenges the administration of President Bola Tinubu faces is in the area of insecurity.
And the burden of tackling Tinubu's inherited security challenge is not made lighter by Chapter II of the 1999 Constitution – Fundamental Objectives and Directive Principles of State Policy.
Section 14 (1) (b) states that "the security and welfare of the people shall be the primary purpose of government".
Unfortunately, the task of providing security for the citizenry by the new administration is both complex and enormous.
This is against the background of the decade-long insurgency in the North East, kidnapping for ransom and other security concerns in various parts of the country.
Although some level of sanity has been restored in the North East, security experts say it is not yet Uhuru.
In the South East the security situation does not help matters because it has been compromised by Biafra Republic agitators, even as alleged politically motivated attacks remain on the increase.
This is why the recent appointment of new security chiefs was greeted with cautious enthusiasm by a large section of Nigerians.
On June 19, the president announced Mallam Nuhu Ribadu as the new National Security Adviser (NSA) and Maj.-Gen. C.G Musa Chief of Defence Staff (CDS).
He also appointed Maj.-Gen. T. A Lagbaja as the new Chief of Army Staff (COAS), while Rear Admiral E.A. Ogalla now serves as the Chief of Naval Staff (CNS).
AVM H.B Abubakar was appointed Chief of Air Staff (CAS) and Kayode Egbetokun replaced Usman Baba as Acting Inspector-General of Police. Maj.-Gen. EPA Undiandeye was also appointed as the new Chief of Defense Intelligence.
During his inauguration Tinubu had hinted at reforming Nigeria's security doctrine and its architecture.
He also promised to "defend the nation from terror and all forms of criminality that threaten its peace and stability.
The new Chief of Defence Staff, Musa, is already talking tough.
"Nobody should doubt our determination to bring peace to Nigeria. Anybody, especially the criminals, bandits, terrorists, anyone who thinks otherwise, should be ready to face the music," Musa said at the Defence Headquarters, Abuja as he officially took over from Lucky Irabor,
The acting police, Egbetokun, is also spitting fire.
"But if I have to tell you anything, I will tell you that right now I feel like a tiger inside of me ready to chase away all the criminals in Nigeria.

"And, some other time, I feel like a lion in me ready to devour all the internal enemies of Nigeria. That's my feeling right now," Egbetokun said on assumption of office.
Although his language may sound hyperbolic, it is, nonetheless, a reflection of his desire to perform in office.
Some security experts say the speed with which the president appointed new security helmsmen is indicative of his desire to breathe fresh impetus into Nigeria's security system.
Usman Mohammed, a security consultant, said positive body language early in the life of an administration has a ripple effect on performance and outcome.
"Remember that the last time service chiefs were quickly replaced was in 1999 during Obasanjo's administration. We were just coming from military rule, so he wanted to purge the military hierarchy.
"Subsequent administrations took their time before replacing service chiefs but President Tinubu has proved to be an exception," he said.
Under the new security chiefs, stakeholders say Nigerians want to see the return of age-old best practices, ethical rebirth and reorientation of security personnel in the discharge of their duties.
Ribadu, the new NSA, during his assumption of office promised that insecurity would be subdued by the administration of Tinubu.
"We will stabilise this country, we will secure our country, and we will make Nigeria peaceful because we believe the time has come for this country to enjoy peace, restore order, and uphold the rule of law just like any other country in the world," he said.
Experts say one way to improve national security is by upping the ante of intelligence gathering.
"In today's world, intelligence is a key instrument in political domination and warfare.
"In tandem with the importance attached to intelligence, various gadgets, devices and tools have been invented to cope with the various security challenges of the modern world.
"Intelligence is now a highly technical field where only the best of the security agencies operate. Covert gathering of information for use in neutralizing perceived threats is now highly scientific.
"Nations are secure only to the extent that they are on top of possible threats through the gathering of reliable, non-intrusive intelligence," Jaiye Akinyemi, a security consultant said.
Experts also identify synergy and collaboration as crucial to whatever the new security chiefs intend to achieve under Tinubu.
In 2021, immediate-past Inspector General of Police, Usman Baba, said unhealthy inter-agency rivalry had been a major issue that limits the capacity to effectively achieve internal security.
Former NSA retired Maj.-Gen. Babagana Monguno acknowledged the same and made it one of his cardinal objectives to ensure that the security and intelligence community work together.
As the first NSA with no military background since 1999, Ribadu faces the unique challenge of coordinating national security and making the various security and intelligence agencies work together.
He has to deliver on it.
There is also a need to train and re-train personnel in the Police, State Security Service, Military Intelligence and the Nigeria Intelligence Agency, as well as other paramilitary organisations, including the Civil Defence Corps.
Stakeholders counsel that a proactive, well-equipped, and well-trained security personnel is a desideratum for accomplishing the task ahead.
There also has to be respect for the rule of law and citizens' rights in the discharge of duties.
It is gratifying that the new police boss issued a directive ordering all police convoys to henceforth, as a matter of compulsion, obey all traffic regulations.
"Let me end this speech by reminding you that those who keep the peace must be the epitome of peace.
"Those whose duty is to enforce the laws of the land must respect and obey the laws of the land.
"Without obeying the laws, the Police lack the moral high ground to interrogate and bring lawbreakers to book," Egbetokun said at a meeting with Mobile Police Squadron and Commanders at the Force headquarters, Abuja.
From previous experience, many Nigerians have received this statement with a pinch of salt to mean a mere symbolic gesture common when a new security boss takes charge.
The new security chiefs are therefore expected to walk the talk
Adebiyi writes from the News Agency of Nigeria.